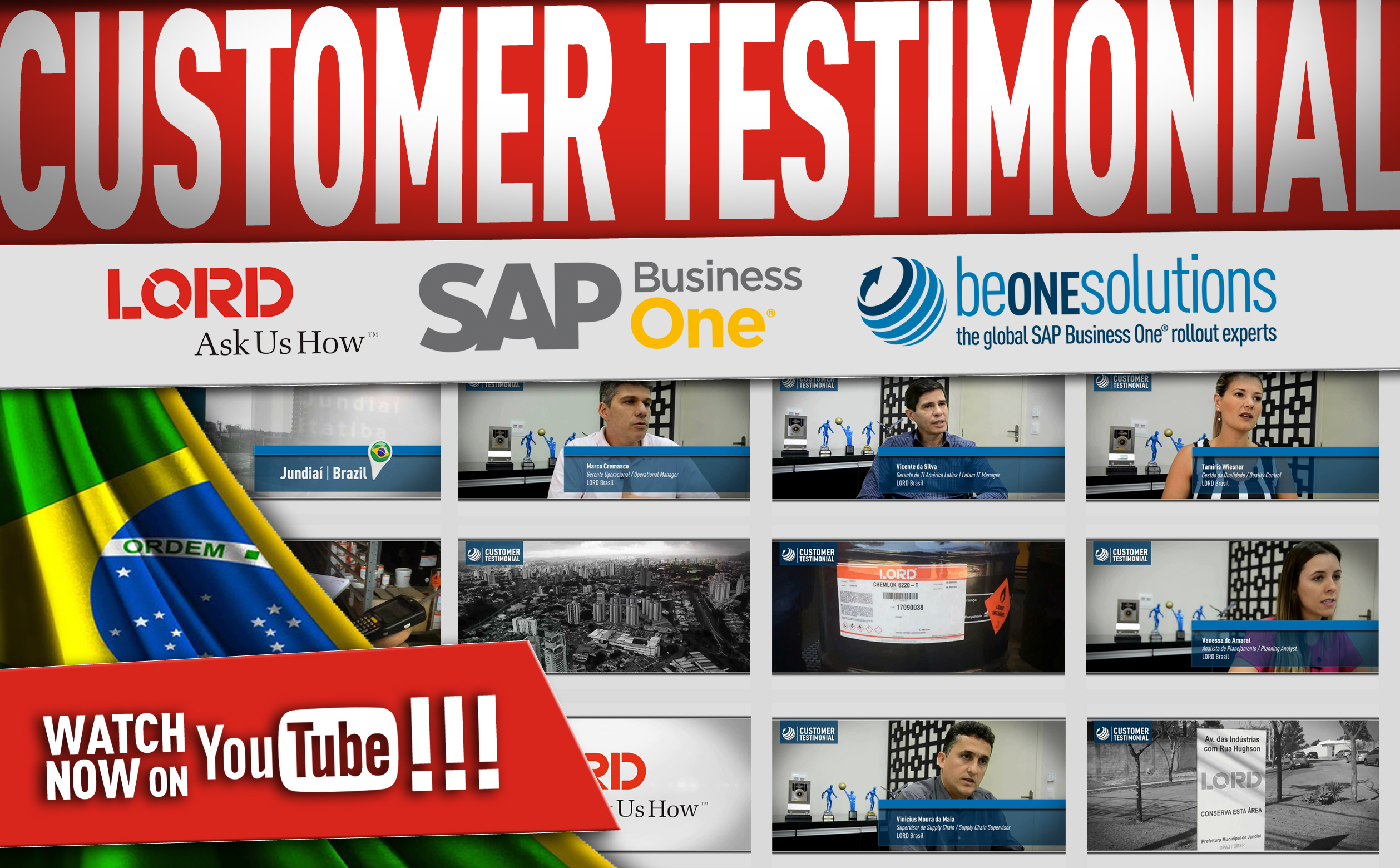 More than a decade of trust
Just in time for SAP Forum Brasil 2018, we are presenting yet another success case: LORD Corporation. Actually, our relationship with LORD goes back all the way to 2005 – meanwhile we assisted LORD in numerous countries around the globe. As a matter of fact, we are currently supporting about 500 LORD live-users worldwide. Some of these users are located in Jundiaí, Brazil. We went over there to pay them a quick visit and shot a nice little video testimonial:
Discover in the video a well-functioning SAP ERP installation, as well as LORD's fruitful interaction with our great staff over there at our entity in São Paulo.
We all know, Brazil is a tough market. There are so many specific requirements, when it comes to legal aspects and the general way things work over there. It is fair to say, as a starting point, suppliers must be willing to overcome several obstacles to make it work in this region. Here more than anywhere else, it is required that one goes beyond expectations, when it comes to support and customer satisfaction. Vincente and his team are satisfied, indeed. Why? Because we were trying to do just that. And we are proud to say: We succeeded! After all, be one solutions knows and understand pain points around the world like none other. Whether in Jundai or Tokyo, we solve challenges and come up with working solutions based on SAP Business One and our experience as the global SAP rollout experts.
Thank you LORD Corporation, thank you LORD Brasil and a heartfelt "Muito obrigado!" to Vincente, Vinicius, Marco, Vanessa & Tamiris – we appreciate the great feedback and the chance to come out to see you guys and capture it for the world to see. We truly cherish the great relationship we have developed and we are very much looking forward to working with you those next decades to come!