SAP Business One Consultant
** Please send your CV in English ONLY ** 
We are currently looking for a French speaking experienced SAP Business One consultant to expand our consulting team in EMEA to implement our solutions at our global customers.
This role requires responsibility for delivering excellent large-scale, complex implementations while having a deep interest in how business processes work and interact and exhibiting leadership in process re-engineering and project management.
Key responsibilities include:
Develop and execute end-to-end project, including project planning estimates, scoping and requirements gathering throughout the product's implementation and deployment.
Identify, analyze and evaluate customer's requirements while providing product expertise, defining optimized technical and functional design throughout the implementation project, to meet the customer's business needs.
Work closely and collaboratively in a team environment with the project's stakeholders to ensure successful implementation.
Outstanding analytical and problem-solving skills
Assist in gaps analysis between customer's business requirements and software
Proactively monitor, manage and report on execution of deliverables
Provide insights knowledge either within specific product areas (Finance, Production, Technical, Hana, …) and or across all SAP Business One ecosystem.
The ideal candidate has:
Wide knowledge on SAP Business One application on all core modules.
+2 years' experience in SAP Business One implementation.
Consulting experience.
Finance or production knowledge.
Personal skills:
Service and customer orientation
Excellent verbal and written communication skills
Ability to work as part of a global multi-cultural team
Self-motivated, fast learner and ability of multi-tasking
Willingness to travel
Languages skills:
Excellent written and spoken English - Mandatory
Working Conditions:
Willingness to have a home office position
*** Please send your CV in English ONLY ***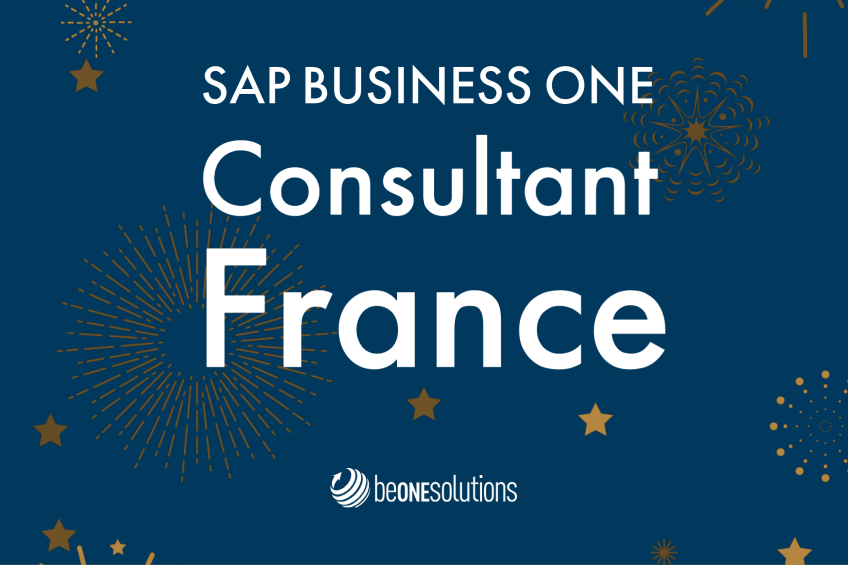 Interested by this offer? Submit your application now!
Thank You
Thank you for submitting your resume to be one solutions!
Your application will be reviewed by our hiring team and if you are selected for an interview or further information is needed, our team will contact you.