We are currently looking to expand our development team in Americas to support our global customers and our customers in North-South Americas. 
As a Senior Developer, you will be a part of a global development team, working from the convenience of your home office. Your responsibilities include designing and developing integration projects, which will mainly involve working with SAP Integration Framework (B1if) and with our custom Integration Platforms.
You will also work with global customers and functional consultants to convert business requirements into technical specifications.
The following requirements should not be understood as a recipe list, we are looking primarily for an experienced developer! This means that we are not searching for a C# programmer, SAP SDK programmer, etc... We are searching for someone that understands that a programming language is simply a tool and that his/her main skill is to be able to work from technical requirements and regardless of the tool which he/she is given return an end product.
Technical Qualifications
Required:
At least 4 years of programming experience
ERP knowledge, preferably SAP Business One ERP
Backend development (C#)
Database Experience – Generic
Code Versioning (GIT)
Complementary Requirements (experience in at least one of this topics)
SAP Business One Integration platform (B1i) (highly valued)
SAP PI / PO
Experience integrating with 3PL solutions
Experience working with EDIFACT, X12, or other EDI standard
Advantage:
SAP Business One (highly valued)
SAP Business One SDK
Database Experience - MSSQL
Database Experience - SAP HANA
General Requirements:
English: Proficient verbal, and written communication (Must)
Ability to work independently
Good analytical capacity
Resourcefulness and troubleshooting capacity
Willingness to learn and keep updated
Other languages are valued
Full time - Home office position
*** PLEASE SEND YOUR CV IN ENGLISH ONLY***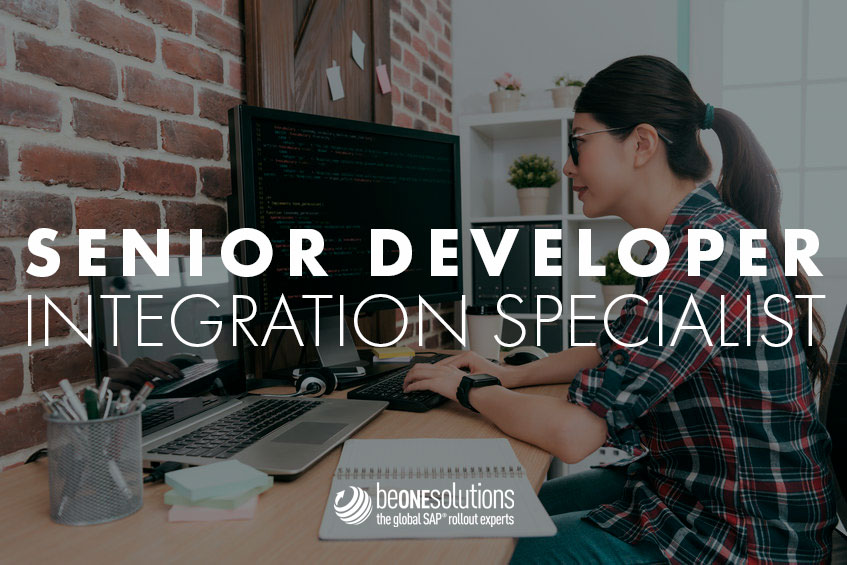 Interested by this offer? Submit your application now!
Thank You
Thank you for submitting your resume to be one solutions!
Your application will be reviewed by our hiring team and if you are selected for an interview or further information is needed, our team will contact you