Blog Summary
Singapore-based companies have a great opportunity to improve their business performance by applying for the EDG grant. The EDG grant is a special program that supports them to strengthen their core capabilities, innovate and improve productivity, and enter new markets. The EDG grant can cover up to 50% of the qualifying costs for their project, such as engaging consultants and acquiring software and equipment. One of the software options that they can consider for their project is Enterprise Resource Planning (ERP), such as SAP Business One, which can help them to manage their business processes and functions more efficiently and effectively. Enterprise Singapore manages the EDG grant, and provides more information about the eligibility requirements and application procedure on its website.
Trust be one solutions, Your Partner in SAP Implementation
You need an ERP solution that fits your business and budget. You want to improve your business processes and efficiency. You want to work with a SAP integrator with global expertise and experience.
Look no further, you've found be one solutions, the SAP partner for you. We help you design, deploy and support your SAP Business One solution, the ERP software for SMEs and large group subsidiaries.
To contact us, simply fill out the form below. Our team will get in touch with you soon.
The term "Digital Transformation" has been a hot topic in the dynamic business environment in recent decades. Digital transformation involves technology-driven strategies to increase revenue, lower operating costs and to improve workforce productivity. These technologies include automation, cloud hosting, machine learning, big data, and analytics. Investing in technology solutions helps companies to maintain a competitive advantage. However, companies often struggle investing in technology products due to budget constraint. Hence, Singapore government offers business grants to companies to ride through the transformation journey.
Enterprise Development Grant (EDG)
Technology solutions are an essential part of digital transformation. In the past, small and medium companies avoided adopting innovative technology in businesses for several reasons. Lacking a capital budget to invest in IT products delayed the transformation process. Companies are now more optimistic about digital change and actively finding ways to upgrade their business. All thanks to the availability of business grants provided by the government, such as Enterprise Development Grant (EDG) for businesses to upgrade and improve.
Enterprise Development Grant (EDG) is a monetary support to companies looking for solutions to innovate business and expand their footprint to overseas markets. Eligible local SMEs can receive up to 50% support from this program. Enterprise Development Grant (EDG) helps companies to transform business in three categories:
Core Capabilities that help business to transform from the business foundation which include business strategy development, financial management, human capital development, service excellence and strategic brand and marketing department.
Innovation & Productivity that helps to streamline processes and improve overall performance include automation, process redesign and product development.
Market Access that helps businesses to cover expenses expanding overseas markets includes mergers and acquisitions (M&A), pilot project and test bedding and standards adoption.
SAP Business One's role in digital transformation
It is crucial for a company to support positive cash flow, increase market share and increase revenue while the business is growing. Thus, an agile enterprise resource planning (ERP) software is necessary within a complex business environment. It plays a vital role in helping companies to streamline, automate, and simplify complicated manual work processes. SAP Business One is a sought-after ERP software for small and medium businesses in the market.
The core platform of SAP Business One includes Accounting and Financials, Sales and Service, Purchasing and Operations, Inventory and Distribution, Production and MRP, Project and Resources management that helps companies to run business smoothly. It is an affordable, simple yet powerful ERP solution for managing the entire company.
SAP Business One is also perfectly designed with flexibility which allows companies to deploy the software on premise or in the cloud. Not only that, but it also allows companies to integrate with industry-specific add-on solutions such as Warehouse Management Systems, Dealer Management Systems and Manufacturing Systems. Implementing a full-blown ERP solution empowers companies to make better business decisions and generate better sales results via optimized data.
Thank you for reading our blog post. If you want to learn more about how SAP Business One and be one solutions can help you grow your business in Singapore read more articles.
Conclusion
Undeniably, digital transformation is not a smooth sailing journey for many companies. Different kind of barriers hinder organizations to move forward such as lacking budget, lacking expertise and lacking overall digital transformation strategy. Fortunately, many resources and support are available nowadays to help companies to overcome obstacles. Business grants are especially important for SMEs to equip with new digital products to level up their business and compete with others in the market. Apart from that, an experienced team of ERP roll-out experts in be one solutions is also always ready to demonstrate how ERP solutions can help companies to achieve business goals. In addition, we also support our clients globally and locally without time differences and language barriers. Contact us today, and our team will help you through your digital transformation journey!
Contact Us, SAP B1 Partner in Singapore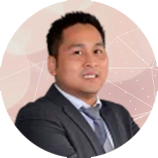 Iswandi Hamli
Regional Manager (SEA) be one solutions
Contact our experts now! Click here!
Please share this blog with your colleagues who might be interested in this topic. You can use the buttons below to send it via email or post it on your social media platforms such as Facebook, X (ex-Twitter), or LinkedIn.