Genauere Präzision der Bestandsaufzeichnungen, ein Muss für kleine Startups, aufgrund großer Lagerbestände
Bei der SAP-Einführung ist viel Arbeit nötig, um die Daten aus unserer alten Finanzsoftware Jin Die in die neue Datenbank zu übertragen. Wir benötigten ein professionelles Team, das uns bei der Anpassung an unsere Bedürfnisse hilft.
Henry Wang, Partner bei Startup Factory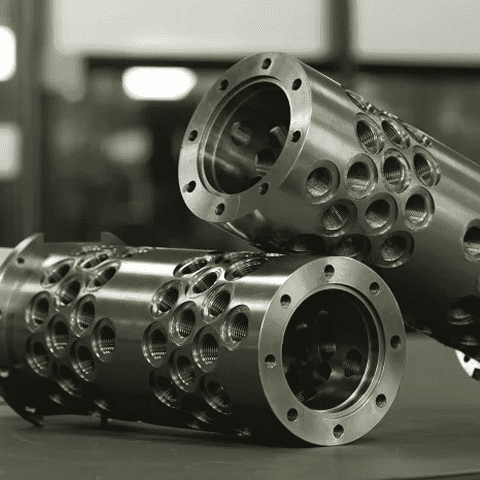 HERAUSFORDERUNGEN UND CHANCEN
30 Unternehmen für Projekte in Inkubation
Ein einheitliches Managementsystem für 30 Startups bereitzustellen und optimierte Geschäfts- und Produktionsmanagementprozesse an alle einzeln anzupassen.
Es wurde eine erweiterbare Plattform benötigt, um das Wachstum der Startups in den nächsten 5 bis 10 Jahren zu unterstützen.
Um für KMUs geeignet zu sein, musste die Lösung effizient, einfach, bequem und leicht zu verwalten und zu bedienen sein.
Die Bestandsverwaltung ist eine Herausforderung für wachsende Unternehmen, die möglicherweise Tausende von Produkten, Komponenten oder Materialien besitzen.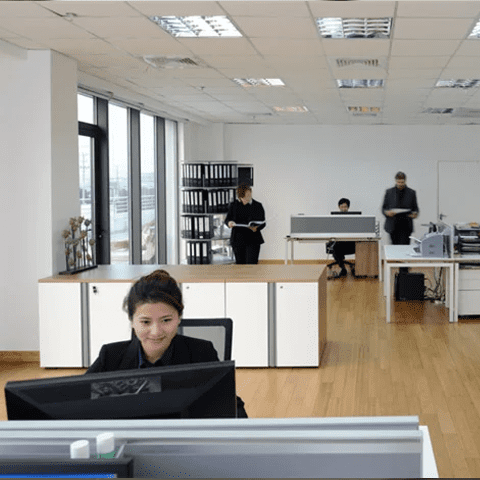 WARUM SAP UND BE ONE SOLUTIONS
Ein passender Partner.
Alle 30 Kunden sind multinationale Unternehmen, von denen die meisten in ihrer Zentrale SAP-ERPs einsetzen.
Die SAP Business One-Lösung geht über das Finanzwesen hinaus und bietet ein komplettes Paket von Produktions-, Verkaufs-, Einkaufs- und Lagerverwaltungsfunktionen.
be one solutions ist sehr erfahren mit SAP Business One und hat die Lösung an die spezifischen Anforderungen angepasst.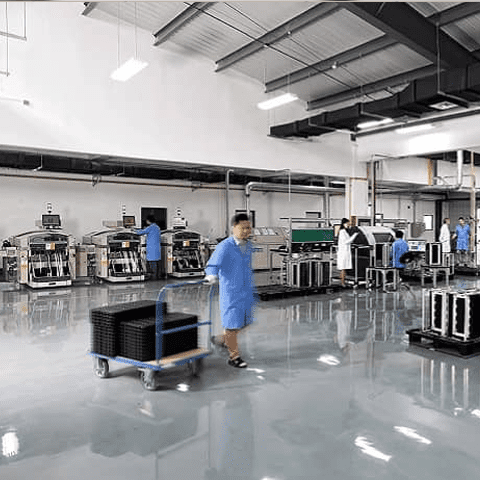 Zusammenarbeit und weiteres Wachstum
Geschäfts- und Finanzeinblicke in Echtzeit, standardisierte interne Prozesse für mehr Effizienz.
Schnelle Bereitstellung, damit neue Unternehmen in kürzester Zeit den Betrieb aufnehmen können.
Cloud ermöglicht flexiblen, globalen Zugriff über Browser und mobile App.
Genaue Bestandsdaten in Echtzeit machen regelmäßige manuelle Bestandsaufnahmen überflüssig, die früher 1-2 Tage dauerten.
Möchten Sie sich weiter informieren? Kontaktieren Sie uns jetzt.
Wenn Sie mehr über unseren erfolgreichen Einsatz in Ihrer Region, Ihrem Land oder Ihrer Branche erfahren möchten, können Sie uns gerne über unser Formular für weitere Informationen kontaktieren oder einen Blick auf unsere anderen Fallstudien werfen.
Wenn Sie über Ihr eigenes Projekt sprechen möchten und herausfinden wollen, wie Sie mithilfe von be one solutions neue Meilensteine setzen können, kontaktieren Sie uns gerne ebenfalls über unser Formular!
Danke
Vielen Dank, dass Sie das Formular ausgefüllt haben. Unser Team wird sich mit Ihnen in Verbindung setzen.
Ihr Unternehmen verdient das Beste, und wir sind hier, um es zu liefern.
Kontaktieren Sie uns heute.