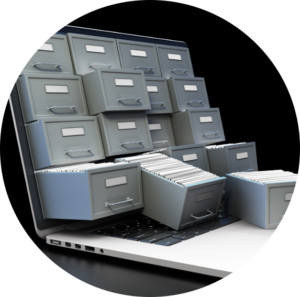 Benötigen Sie dringend eine Zentralisierung und Organisation Ihrer Dokumente?
Werden Dokumente und wichtige Informationen Ihres Unternehmens in Papierform, in E-Mails oder auf verschiedenen Festplatten gespeichert? Dann kann man davon ausgehen, dass die meisten Dokumente nicht sofort verfügbar sind, wenn Sie sie benötigen, und dass das Suchen nach Dokumenten eine sehr zeitaufwändige Aufgabe ist, die manchmal zum Verlust wichtiger Informationen führt.
Was wäre, wenn diese Probleme durch die Zentralisierung und Organisation der Speicherung aller Ihrer Geschäftsdokumente gelöst werden könnte? Sie können innerhalb von Sekunden alle gewünschten Informationen finden und somit effizienter arbeiten.

ELO ECM Suite - Dokumentenverwaltungssystem
ELO dient zur elektronischen Ablage, Verwaltung und Archivierung von Dokumenten und Informationen. Basierend auf Metadaten und einer integrierten Volltextsuche, stehen Dokumente für umfangreiche Suchzwecke zur Verfügung. Die Speicherung in ELO erfolgt nach den Grundsätzen des Datenzugriffs und der Überprüfbarkeit digitaler Dokumente (GDPdU).
Die elektronische, systematische Ablage mit Schlüsselwörtern vereinfacht Geschäftsprozesse. Alle Dokumente stehen den jeweiligen Mitarbeitern jederzeit zur Verfügung. So kann die Geschäftsleitung beispielsweise Kontoauszüge suchen und anzeigen, ohne die Buchhaltung informieren zu müssen. Und die Buchhaltung kann schneller erkennen, ob eine Rechnung bereits geprüft und genehmigt wurde.
WARUM ELO DAS DOKUMENTENMANAGEMENTSYSTEM FÜR IHR UNTERNEHMEN IST?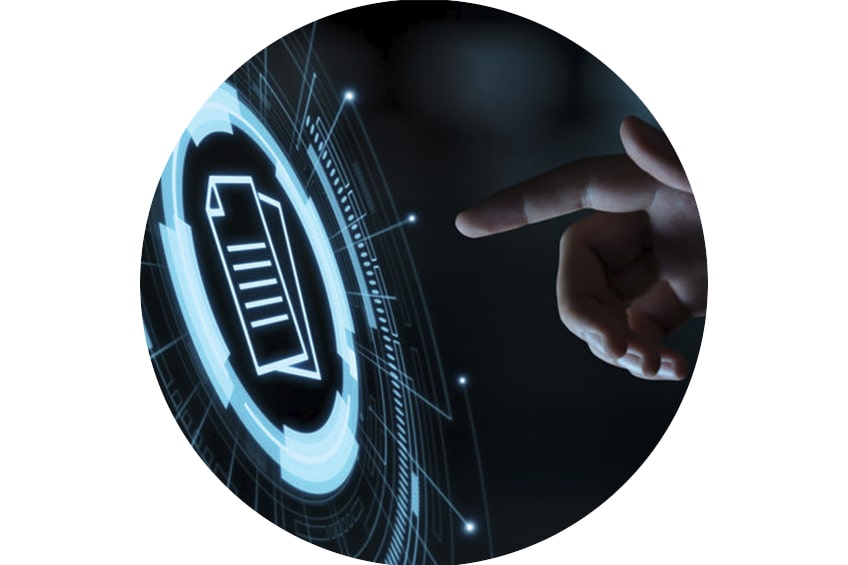 WARUM IHR UNTERNEHMEN ELO ECM suite über be one solutions WÄHLEN SOLLTE?
be one solutions ist einer der größten globalen SAP-Partner, der sich auf weltweite Blueprints, Implementierung und Support spezialisiert hat. Unsere Dienstleistungen basieren auf langjähriger Erfahrung in der Implementierung unserer eigenen Lösungen, sowie auf einer Vielzahl bereits am Markt bestehender Lösungen.
Wir sind bestens darauf vorbereitet, um Sie bei der effizienten Speicherung und Verwaltung Ihrer Daten zu unterstützen.
MEHR ÜBER SAP BUSINESS ONE
MEHR ÜBER BE ONE SOLUTIONS

Wir sprechen die Sprache der Automobilindustrie. Die Komplexität der Automotive-Branche und die Herausforderungen lokaler Tochtergesellschaften begleiten uns schon lange in unseren Projekten. Deshalb haben wir eine Lösung für SAP Business One entwickelt, die den globalen und lokalen Anforderungen unserer Kunden gleichermaßen gerecht wird.

be one DMS is simple, yet powerful. It allows for maximum efficiency of your small & medium global subsidiaries. Think quick implementation cycles based on an out of box approach plus seamless integration scenarios.

be one Manufacturing für SAP Business One - einfach ergebnisorientiert! Unser schlankes und dennoch leistungsstarkes Add-on für die Fertigung beseitigt unnötige Komplexität in Ihrer Produktionsverwaltung und bietet unkomplizierten Zugriff auf einen der wichtigsten Bereiche Ihres Unternehmens.
Danke
Vielen Dank, dass Sie das Formular ausgefüllt haben. Unser Team wird sich mit Ihnen in Verbindung setzen.
Ihr Unternehmen verdient das Beste, und wir sind hier, um es zu liefern.
Kontaktieren Sie uns heute.