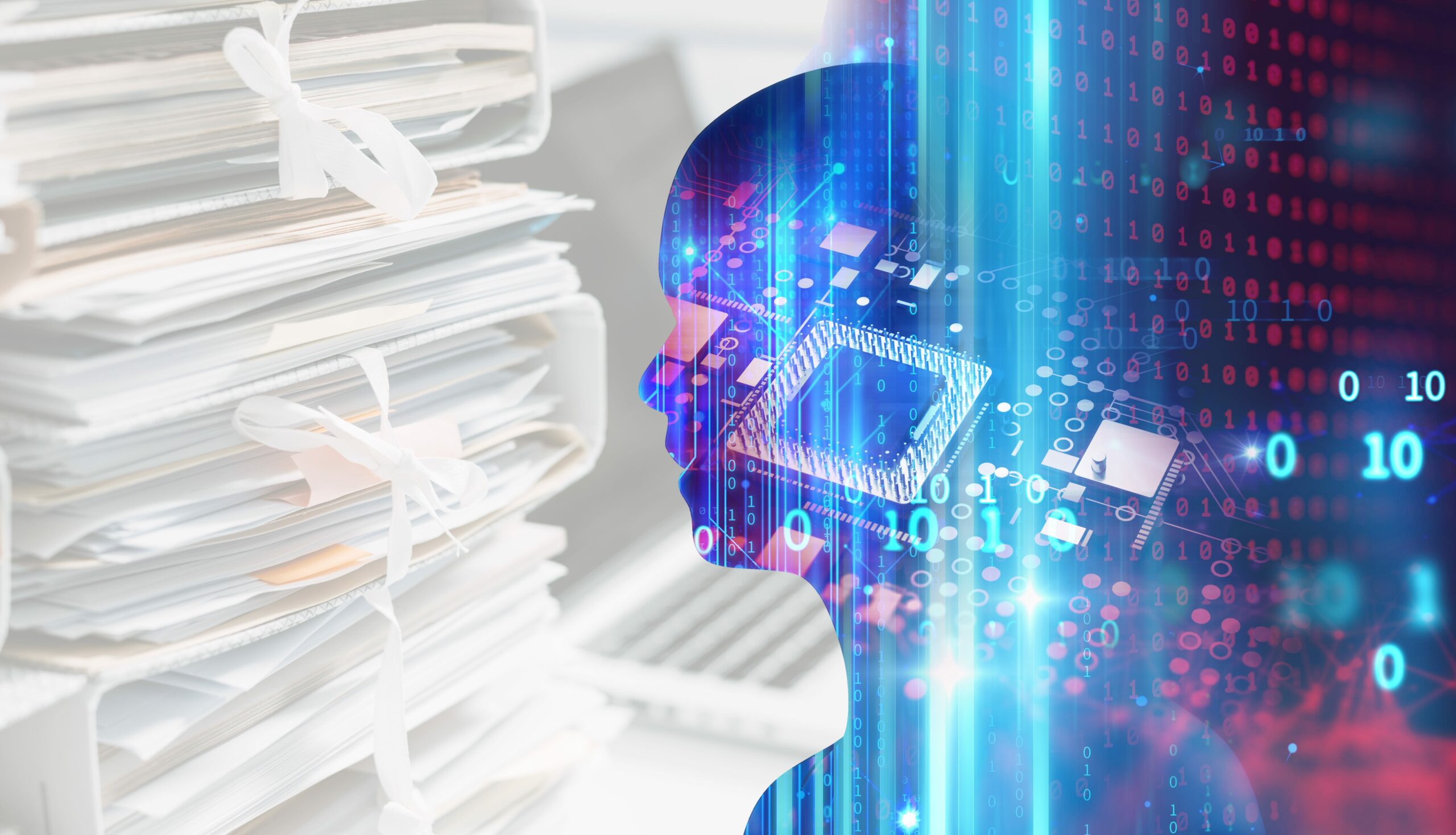 Erfassen Sie Rechnungen und Bestellungen immer noch manuell in Ihrem ERP-System?
Heute ist die Verwaltung von Papier und PDF-Rechnungen und die manuelle Eingabe von Kundenbestellungen in ein ERP-System ein langwieriger und fehleranfälliger Prozess, der in den meisten Unternehmen immer noch viel wertvolle Zeit in Anspruch nimmt. Was wäre, wenn Sie diese kostspielige und ineffiziente Aufgabe durch Automatisierung beseitigen könnten?
Sie sparen nicht nur Zeit, sondern vermeiden auch Fehler und verwenden statt manueller Eingabe eine erstklassige KI-gestützte Technologie, die für Sie arbeitet!
Die Zeit für Digitale Transformation und Automatisierung ist beginnt.
Unsere maßgeschneiderten Lösungen, smart INVOICE und smart ORDER, basieren auf der neuesten Dokumentenanalyse-Technologie von Insiders Technologies, die relevante Daten in PDFs oder in gescannten Dokumentenbilder erkennt und in strukturierte XML-Dateien konvertiert.
Der Vorgang, einschließlich unseres Integrations-Add-Ons, ist folgendermaßen einfach: wenn ein Kunde eine Bestellung aufgibt oder wenn ein Anbieter eine Rechnung per E-Mail, Fax oder auf Papier sendet, wird diese automatisch von unserer OCR erkannt und verarbeitet.
Wenn einige der Daten oder Felder nicht über die KI erkannt werden können, wird der Mitarbeiter benachrichtigt um die fehlenden Informationen manuell mit dem empfangenen Dokument abzugleichen. Unser Algorithmus lernt und erweitert sich aufgrund der unterschiedlichen Eingaben dadurch ständig.
Unsere Integrationslösung nimmt Daten nahtlos als XML-Format auf und importiert sie dann als Kundenauftrag oder Lieferantenrechnung in SAP Business One. Parallel wird der Nutzer über den neuen Import informiert.
Die OCR der be one solutions - EINE KOSTEN- UND ZEITEFFEKTIVE LÖSUNG
KOSTENEFFIZIENT
Steigern Sie Ihre Produktivität, indem Sie Zeit für Ihr Team sparen
Dank smart Invoice & smart Order, werden Daten aus Quellen wie Kopien, PDFs, JPGs, usw. automatisch erkannt, validiert und in Ihr ERP-System integriert.
ZEIT EFFEKTIV
Verlagern Sie die Zeit Ihres Teams auf wichtigere Aufgaben
Unsere auf künstlicher Intelligenz basierende OCR ermöglicht Automatisierungs- und Selbstlernfunktionen

In diesem Beispiel werden die Gehälter Ihrer Mitarbeiter nicht berücksichtigt, die folglich für diese Art von Aufgaben reduziert/ neu zugewiesen werden.
DIE KERNFUNKTIONEN DER be one solutions OPTICAL CHARACTER RECOGNITION LÖSUNG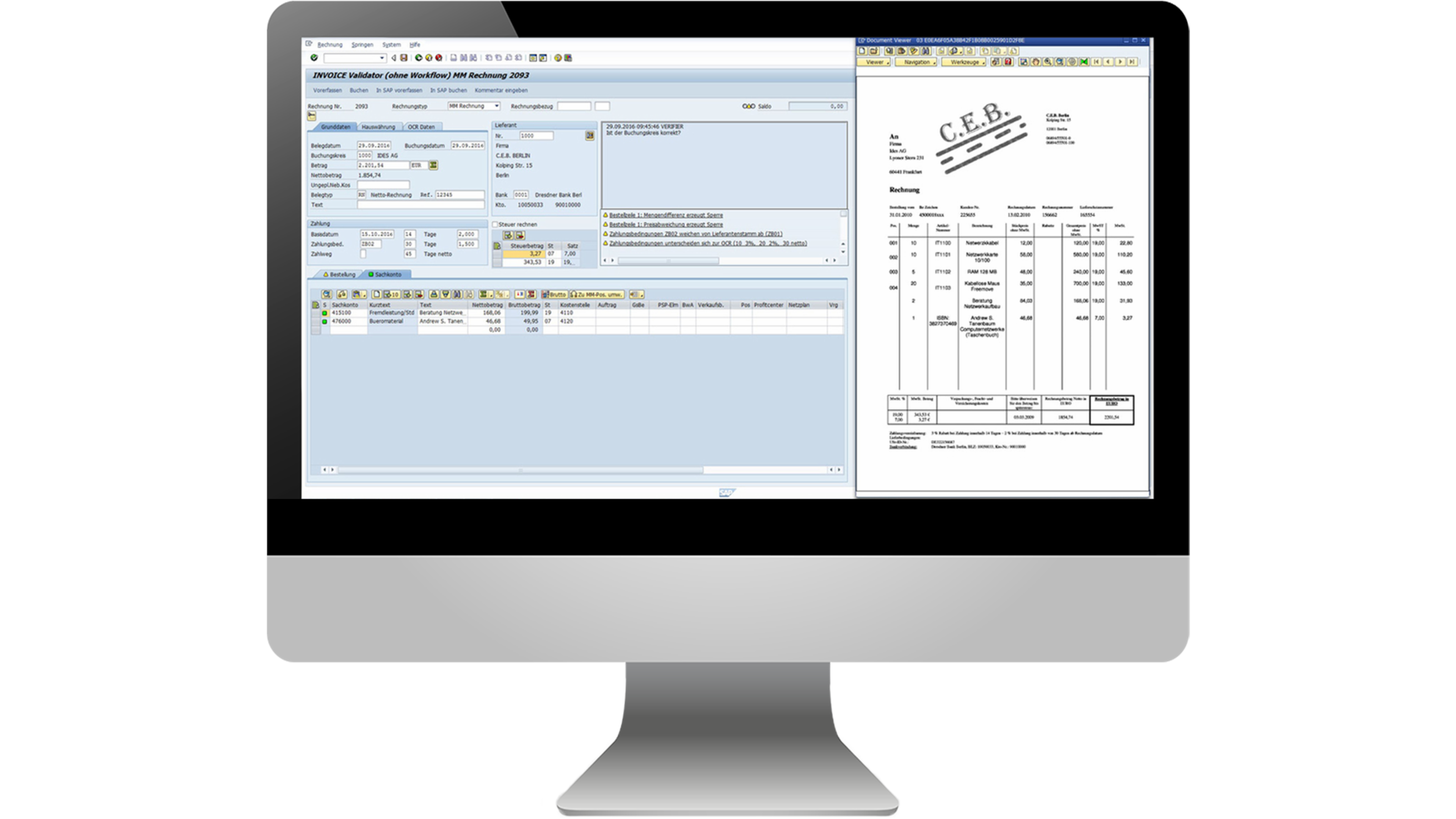 WARUM SIE be one solutions als Anbieter für OPTICAL CHARACTER RECOGNITION WÄHLEN SOLLTEN?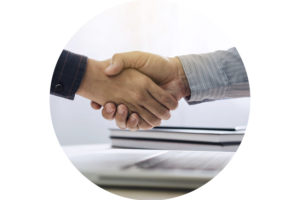 Dieser Prozess verwendet fest etablierte OCR- (Optical Character Recognition) und Dokumentenanalyse-Technologien, die von unserem anerkannten Partner, Insider Technologies, einem etablierten Marktführer für künstliche Intelligenz, zugelassen und bereitgestellt werden und auf einer globalen Integrationskompetenz von SAP Business One basieren.
be one solutions ist einer der größten globalen SAP-Partner, der sich auf weltweite Blueprints, Implementierung und Support spezialisiert hat.
MEHR ÜBER SAP BUSINESS ONE
MEHR ÜBER BE ONE SOLUTIONS

Wir sprechen die Sprache der Automobilindustrie. Die Komplexität der Automotive-Branche und die Herausforderungen lokaler Tochtergesellschaften begleiten uns schon lange in unseren Projekten. Deshalb haben wir eine Lösung für SAP Business One entwickelt, die den globalen und lokalen Anforderungen unserer Kunden gleichermaßen gerecht wird.

be one DMS ist einfach, aber leistungsstark. Es ermöglicht eine maximale Effizienz Ihrer kleinen und mittleren globalen Niederlassungen. Schnelle Implementierungszyklen auf der Grundlage eines "out of the box"-Ansatzes und nahtlose Integrationsszenarien sprechen für sich.

be one Manufacturing für SAP Business One - einfach ergebnisorientiert! Unser schlankes und dennoch leistungsstarkes Add-on für die Fertigung beseitigt unnötige Komplexität in Ihrer Produktionsverwaltung und bietet unkomplizierten Zugriff auf einen der wichtigsten Bereiche Ihres Unternehmens.
Danke
Vielen Dank, dass Sie das Formular ausgefüllt haben. Unser Team wird sich mit Ihnen in Verbindung setzen.
Ihr Unternehmen verdient das Beste, und wir sind hier, um es zu liefern.
Kontaktieren Sie uns heute.