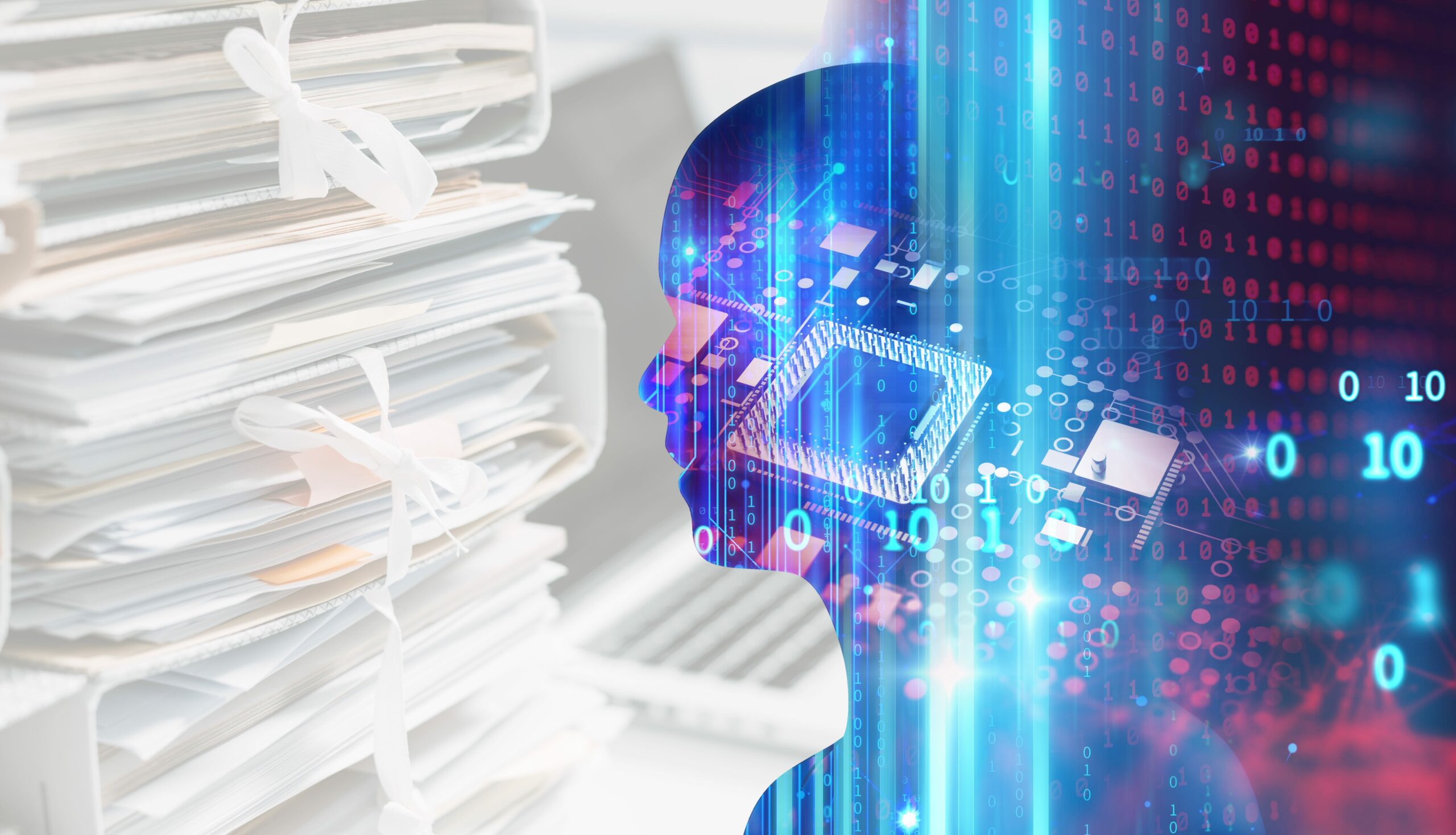 Still Manually Entering Invoices and / or Orders Into Your ERP System?
In today's technologically advanced world, it seems out of order that some businesses are still having to input paper or PDF soft copy invoices and customer purchase orders into their ERP manually.  Not only is this manual processing prone to errors but it is also costly and inefficient.
Businesses now have the capability to save on costs, prevent errors and save precious time by using automation powered by top-notch Artificial Intelligence technology in your ERP system.
The Time for Digital Transformation with Digitalization and Automation Has Come.
Our tailored solutions, smart INVOICE, and smart ORDER work using the latest, state-of-the-art Insiders Technologies' document analysis technology, which recognizes the relevant data in PDFs or in scanned document images and converts it into structured XML.
The process, including our integration add-on, is as simple as when a customer sends an order via email, fax, or hard copy, or when a provider sends an invoice, it will automatically be picked up by our OCR and processed into your ERP.
If some of the data or fields are not recognized by Artificial Intelligence, an employee is notified to manually match the missing information received in the document. Through this process, the AI will constantly adapt and learn from the different inputs made by the users.
Our integration solution will seamlessly pick up data in XML and import it to SAP Business One as a sales order, or a supplier invoice, and at the same time, a user is informed of the newly imported document.
be one solutions OCR: A COST AND TIME EFFECTIVE SOLUTION
COST-EFFECTIVE
Boost your productivity by saving your team time.

Smart invoices & smart orders will automatically recognize, validate, and integrate

the 

data

 

from various 

sources such as soft copies, pdf, jpg, etc. into

 your ERP solution.

 
TIME EFFECTIVE
Reallocate your team's time to more meaningful tasks

.

Our Artifi

cial Intelligence-based OCR enables automation and self-learning capabilities.

 

This example does not take into consideration your employees' salaries, which will be consequently reduced/reallocated on this type of task.
be one solutions OPTICAL CHARACTER RECOGNITION KEY FEATURES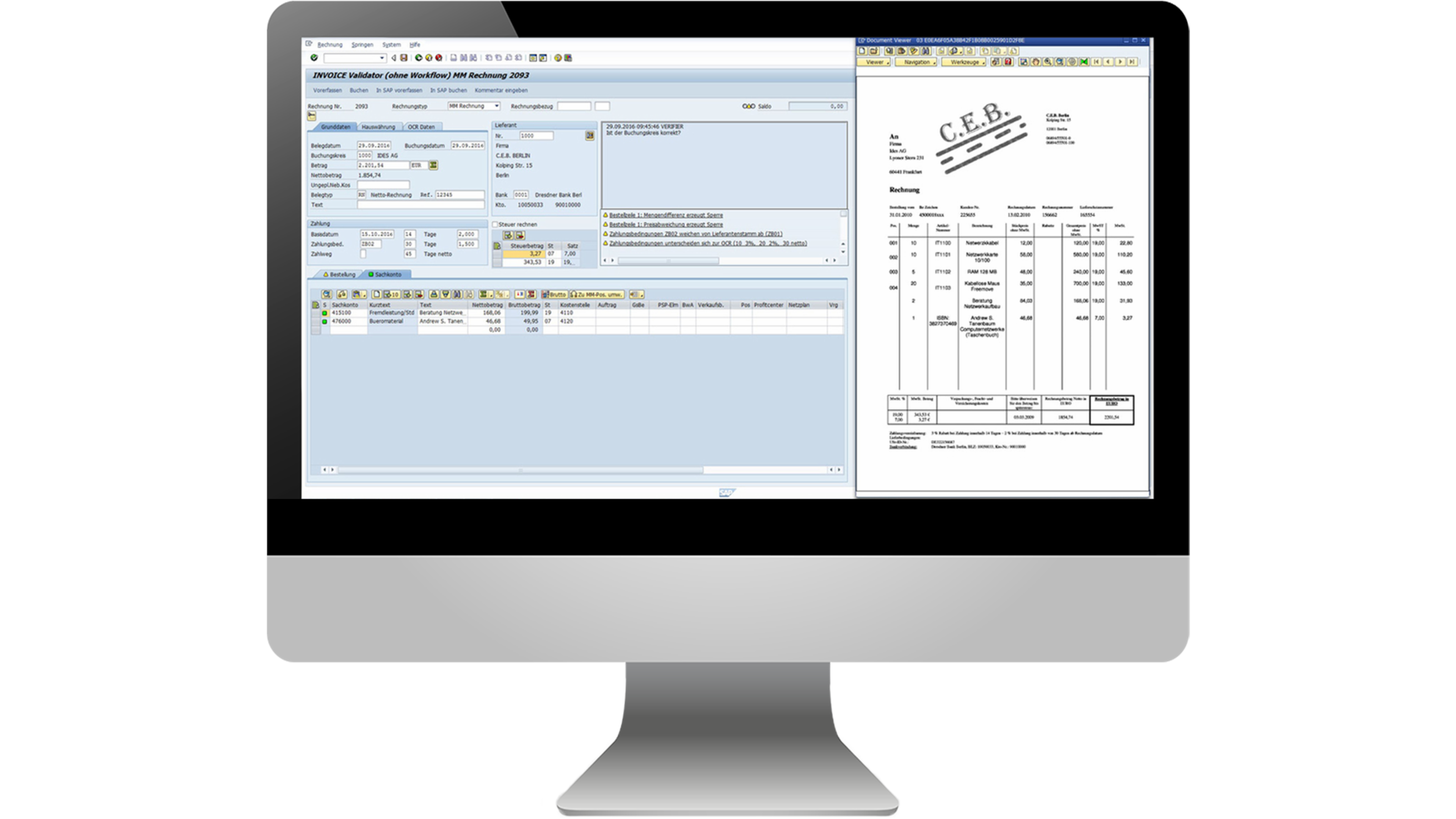 WHY SHOULD I CHOOSE be one solutions OPTICAL CHARACTER RECOGNITION?
This automation solution uses well-established OCR (Optical Character Recognition) and document analysis technologies. These technologies are endorsed and delivered by our recognized partners –who are leaders in the AI sector - Insider Technologies and powered by be one solutions' global integration expertise.
be one solutions is one of the biggest global SAP partners, specializing in successful worldwide blueprints, implementation, and support. Our services come with a wide experience in implementing our own solutions, as well as a great variety of others that are available on the market. We are best equipped to help you store and manage your data efficiently.
MORE ABOUT SAP BUSINESS ONE
MORE ABOUT BE ONE SOLUTIONS
Our Other SAP Business One Add-ons

We speak Automotive. We understand the complexities the automotive industry face including the challenges of local subsidiaries and we build ERP solutions with SAP Business One that fits our clients' global and local needs.

be one DMS is simple, yet powerful. It allows for maximum efficiency of your small & medium global subsidiaries. Think of quick implementation cycles based on an out-of-the-box approach plus seamless integration scenarios.

be one Manufacturing for SAP Business One - simply results-driven! Our lean, yet powerful manufacturing add-on takes away the complexity of things and provides easy access to one of the most vital parts of your business.
Thank You
Thank you for filling the form, our team will be in touch.