With digitalisation and globalisation processes, your company is likely going to integrate different entities to your businesses at an accelerated pace? At the same time, data that need to be loaded into your SAP system are often received from external systems?
SAP ERP like SAP Business One offer various possibilities of data exchange for companies that needs to integrate upon acquisition of subsidaries, needs to share information with other businesses like existing suppliers, governmental bodies, shipping companies or any third party entities and provide a software framework that helps integrate and coordinate data exchanges.
Connecting then SAP Business One to those external entities will often require to work on the data that will be sent and received to be compatible with the format and content expected by the different parties.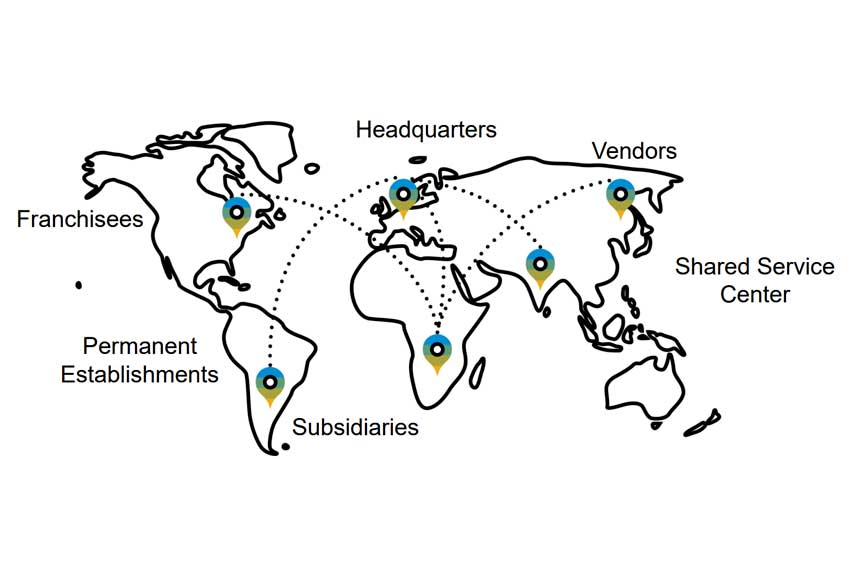 SAP Integration Framework for SAP Business One
B1i, the integration framework for SAP Business One, is SAP's product and solution that allows your business to effectively do this interconnection of data and processes by applying:
Transforms SAP Business One core functionalities.
Support SAP Business One with other applications.
Connect subsidiaries, branches and business networks.
The purpose of SAP integration framework is to provide data mapping and data transformation to the software applications the business needs to exchange with. This means that definitions are provided for sender- and receiver systems, the mapping of data and their values, which data is to be transformed and exchanged, the specified time intervals or prompts for when the data exchange should take place, and much more.
All definitions for the data exchange is saved in the integration framework in an object or form known as a scenario.
Examples of Usage of SAP Integration Framework: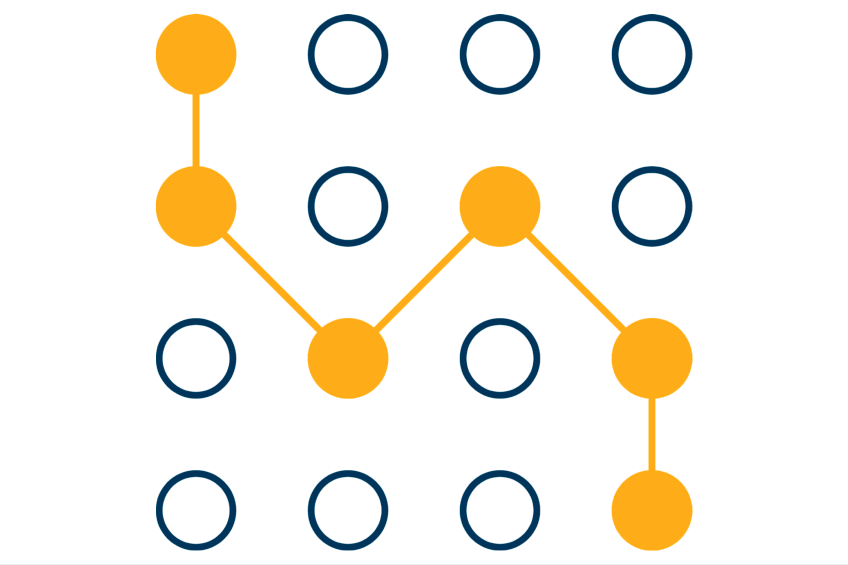 BUSINESS APPLICATION INTEGRATION SCENARIOS
Integrates SAP Business One with:
SAP Customer Checkout (POS solution).
SAP Ariba (marketplace).
SAP Hybris (to expand the CRM Sales functionality).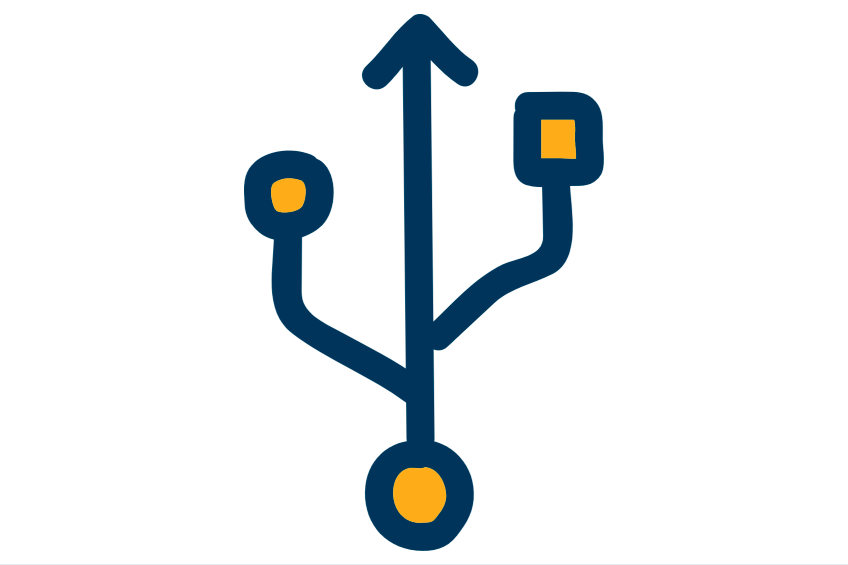 BUSINESS EXTENSION INTEGRATION SCENARIOS
Mobile.
Request for Quotation.
Dashboards.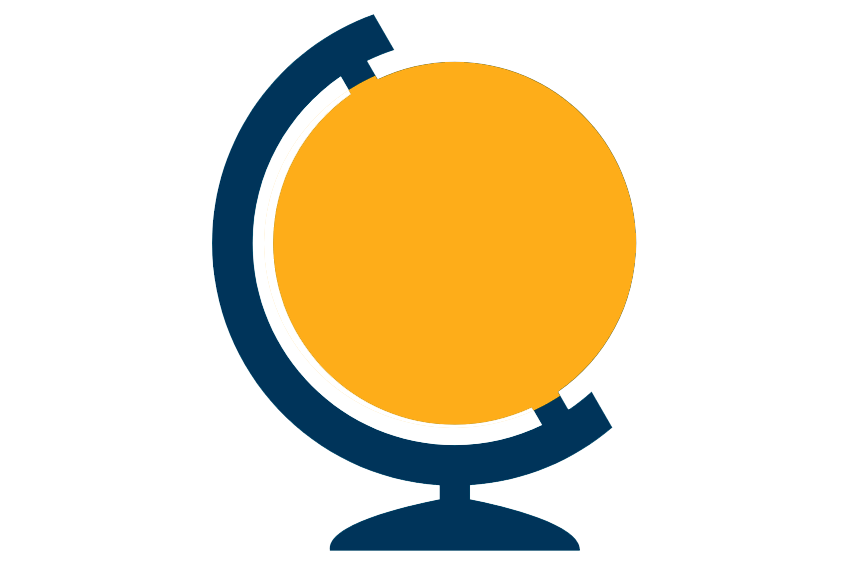 COUNTRY SPECIFIC INTEGRATION SCENARIOS
Payroll HR for Germany.
Electronic Invoicing for Mexico.
Nota Fiscal Electrônica for Brazil.
Document Approval for Portugal.
Electronic evidence of Sales for Czech.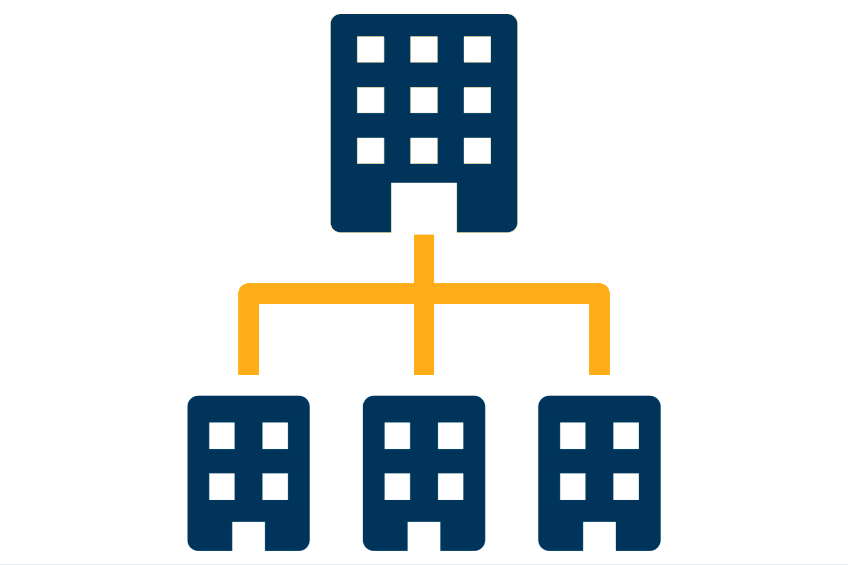 SUBSIDIARY INTEGRATION SCENARIOS
Scenarios to integrate headquarters running SAP ECC / SAP BW / S/4HANA Cloud and on Premise and SAP Business One.
Master Data Distribution (Items & Business Partners).
Intercompany Purchasing.
Management Reporting for Sales Analysis*.
Liquidity Forecasting*.
In-House Cash*.
Customizing Data Distribution*.
* only relevant for headquarters running SAP ECC / SAP BW.
Link to Playlist on SAP YouTube Channel:
Integration Framework – Development Examples
What is B1i, Technically Speaking?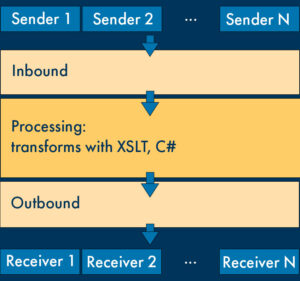 B1i is a SAP middleware, integration framework  solution that connects different data sources and destinations in the SAP ecosystem and provides some data transformation capabilities.
SAP integration framework is an integration and collaboration server to develop and run integration scenarios. The scenario packages consist of different scenario steps with all required data.
A scenario step consists of these phases and the data is internally processed as XML message.
MORE ABOUT SAP BUSINESS ONE
MORE ABOUT BE ONE SOLUTIONS
be one solutions Rollout Expertise
Using our services to integrate SAP into your business has various advantages. Primarily, our expertise of ERPs on a global scale allows us to support and assist you through every stage of integration.
We begin by defining the scope of your operations and your businesses' needs. Following this, we analyze needs and requirements to design a template that suits you, then follow a stepwise integration process to ensure that the ERP is seamlessly adopted without significant disruptions. 
Thank You
Thank you for filling the form, our team will be in touch.