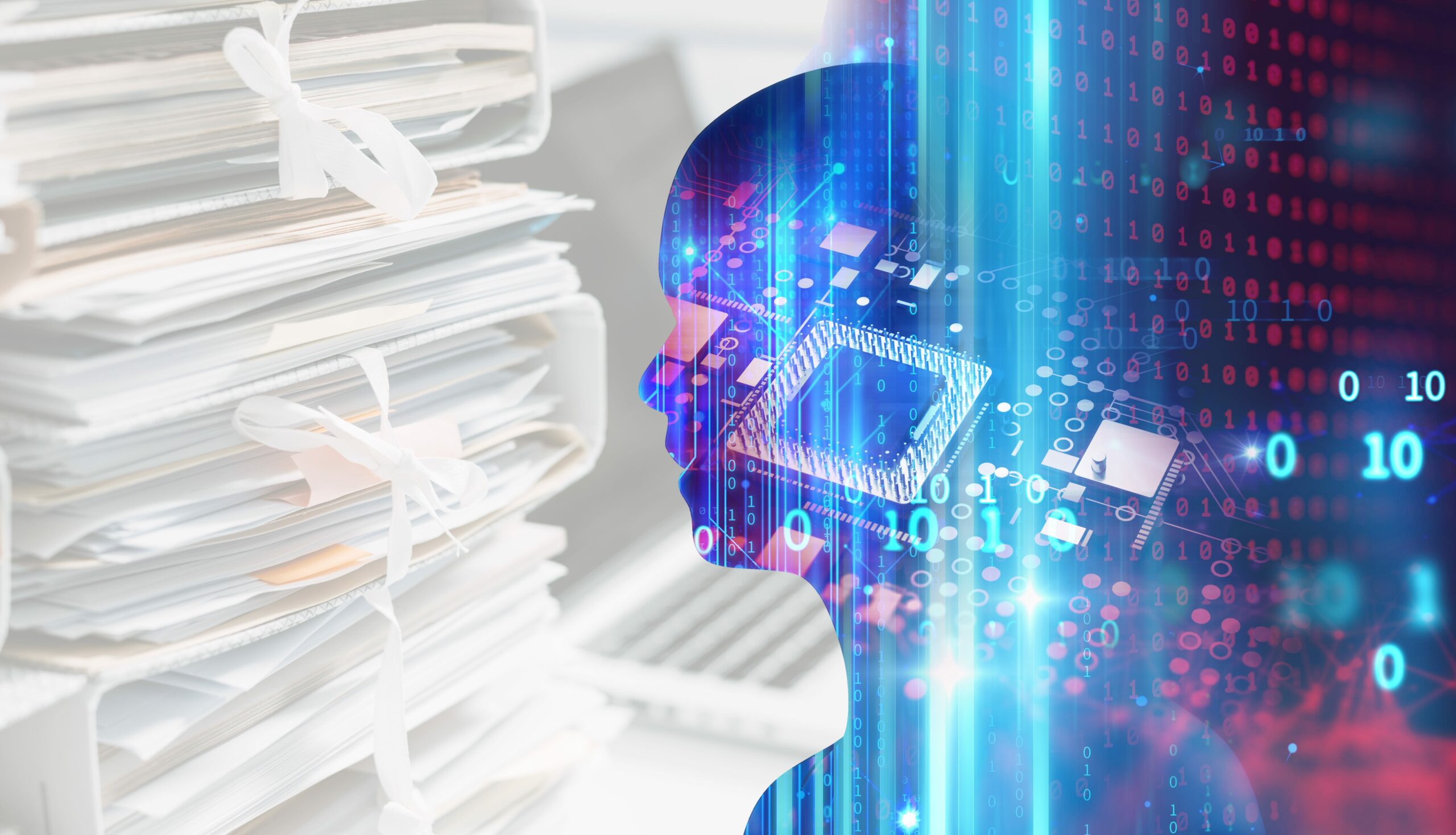 Toujours en train de saisir manuellement vos factures et/ou commandes dans votre système ERP ?
Dans le monde technologiquement avancé d'aujourd'hui, il semble anormal que certaines entreprises doivent encore saisir manuellement dans leur ERP des factures papier ou PDF et des bons de commande clients. Non seulement ce traitement manuel est sujet à des erreurs, mais il est également coûteux et inefficace.
Les entreprises ont désormais la possibilité de réduire leurs coûts, d'éviter les erreurs et de gagner un temps précieux en utilisant une automatisation alimentée par une technologie d'intelligence artificielle de premier ordre dans leur système ERP.
Le temps de la transformation numérique avec la numérisation et l'automatisation est venu.
Nos solutions sur mesure, smart INVOICE et smart ORDER, fonctionnent grâce à la technologie d'analyse de documents d'Insiders Technologies la plus récente et la plus avancée, qui reconnaît les données pertinentes dans les PDF ou dans les images de documents scannés et les convertit en XML structuré.
Le processus, y compris notre module complémentaire d'intégration, est aussi simple que lorsqu'un client envoie une commande par courrier électronique, par télécopie ou sur papier, ou lorsqu'un fournisseur envoie une facture, celle-ci est automatiquement prise en charge par notre OCR et traitée dans votre ERP.
Si certaines données ou certains champs ne sont pas reconnus par l'Intelligence Artificielle, un employé est averti manuellement pour faire correspondre les informations manquantes reçues dans le document. Grâce à ce processus, l'intelligence artificielle s'adapte en permanence et tire les enseignements des différentes entrées effectuées par les utilisateurs.
Notre solution d'intégration récupère de manière transparente les données en format XML et les importe dans SAP Business One sous la forme d'un bon de commande ou d'une facture fournisseur, tout en informant l'utilisateur du nouveau document importé.
OCR be one solutions : UNE SOLUTION ECONOMIQUE EN TEMPS ET EN COÛTS
RENTABLE
Augmentez votre productivité en faisant gagner du temps à votre équipe
Smart invoice & smart order reconnaîtront, valideront et intégreront automatiquement les données provenant de diverses sources telles que les copies électroniques, les pdf, les jpg, etc. dans votre solution ERP.
GAIN DE TEMPS
Réaffectez le temps de votre équipe à des tâches plus significatives
Notre OCR basé sur l'intelligence artificielle permet l'automatisation et dispose de capacités d'auto-apprentissage.

This example does not take in consideration your employees\' salaries, which will be consequently reduced / reallocated on this type of tasks.
RECONNAISSANCE OPTIQUE DE CARACTÈRES - CARACTÉRISTIQUES CLÉS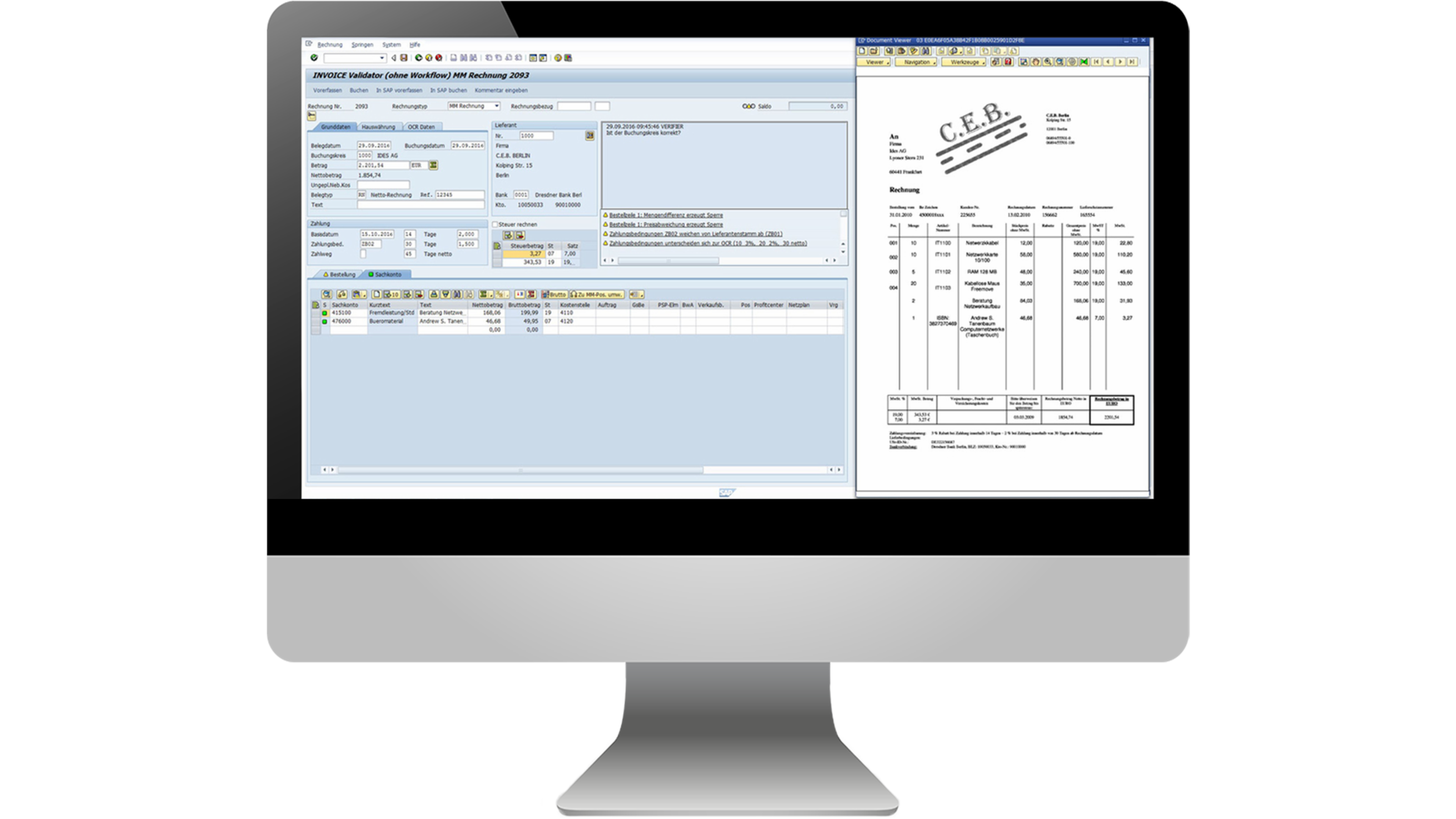 POURQUOI CHOISIR be one solutions et sa RECONNAISSANCE OPTIQUE DE CARACTÈRES ?
Cette solution d'automatisation utilise des technologies bien établies d'OCR (reconnaissance optique de caractères) et d'analyse de documents. Ces technologies sont approuvées et fournies par notre partenaire reconnu - qui est leader dans le secteur de l'IA - Insiders Technologies et s'appuie sur l'expertise d'intégration mondiale de be one solutions.
be one solutions est l'un des plus grands partenaires mondiaux de SAP, spécialisé dans les architecture, la mise en œuvre et le support à l'échelle mondiale.
EN SAVOIR + SUR SAP BUSINESS ONE
EN SAVOIR + SUR BE ONE SOLUTIONS
Nos autres add-ons SAP Business One

Nous connaissons le secteur automobile. Nous comprenons les complexités auxquelles l'industrie automobile est confrontée, y compris les défis des filiales locales, et nous construisons des solutions ERP avec SAP Business One qui répondent aux besoins globaux et locaux de nos clients.

be one DMS is simple, yet powerful. It allows for maximum efficiency of your small & medium global subsidiaries. Think quick implementation cycles based on an out of box approach plus seamless integration scenarios.

be one Manufacturing for SAP Business One - simply results driven! Our lean, yet powerful manufacturing add-on takes away the complexity of things. It provides easy access to one of the most vital parts of your business:
Merci
Merci de remplir le formulaire, notre équipe vous contactera
Nous sommes une bande de passionnés ensemble
Comment pouvons-nous vous aider?