Frustré ou en difficulté avec votre DMS actuel ? En quête d'une manière plus efficace de gérer votre réseau de concessionnaires ?
Si vous avez passé du temps dans le commerce de concession automobile, vous aurez probablement eu vent des différentes plaintes au sujet des fournisseurs actuels des systèmes de concession: vieilles technologies, contrats rigides, coûts élevés, ... Peut-être avez-vous déjà rencontré ces problèmes ? Ne perdez pas espoir ! Les difficultés rencontrées par votre entreprise ont une réelle chance d'être résolues maintenant que vous vous trouvez sur cette page. Notre Système de gestion des concessionnaires vous guidera dans les moindres détails durant la transformation numérique de votre société avec une technologie de pointe, économique et intuitive qui utilise SAP Business One.
Principales difficultés rencontrées par les concessionnaires et les distributeurs sans un DMS efficace :
1. Processus Inefficace
Les commandes de concessionnaires, les demandes d'entretien et les demandes de retour sont saisies manuellement

Les employés répondent aux interrogations des concessionnaires par téléphone ou par e-mail

Les saisies manuelles entraînant des erreurs coûteuses
2.
Manque de visibilité
Gestion proactive des prévisions des concessionnaires impossible


Les détails de la garantie client ne sont pas disponibles

L'historique d'entretien du véhicule n'est pas facilement accessible

Pas de visibilité du stock des concessionnaires
3.
Absence de rapport
Pas de disponibilité de stock combiné

Aucune base de connaissances combinant historique d'entretien / solution

Manque des rapports standards de l'industrie automobile
be one solutions en tant que fournisseur de votre Dealer Management System
Si vous avez expérimenté l'un des problèmes cités ou si vous êtes à la recherche d'un moyen plus efficace de collaborer avec vos concessionnaires : notre DMS le fera, et bien davantage ! Entièrement intégré avec SAP Business One, notre Système de gestion des concessionnaires vous permet d'obtenir une vision claire de votre activité avec intelligence économique, analyses et reporting, pour donner la possibilité à votre personnel de prendre des décisions judicieuses plus rapidement et de trouver des solutions propres à votre secteur d'activité pour faire croître votre activité. be one solutions est le fournisseur de Dealer Management System SAP qui répondra parfaitement à vos besoins spécifiques.
QU'EST-CE QUI DONNE VIE À NOTRE DEALER MANAGEMENT SOLUTION ?
DEALER MANAGEMENT SOLUTION (DMS)
Simplicité d'utilisation et facilité d'adaptation, entièrement intégré avec SAP Business One
Une solution hébergée sur une plateforme - personnalisable, évolutive en allant des solutions simples aux solutions complexes, ou des petites aux grandes entreprises
Les fonctionnalités de base couvrent tous les besoins fondamentaux des concessionnaires et des distributeurs.
Correspond à la plupart des exigences en matière d'infrastructures et de déploiement de clouds publics et privés.
DMS PROPUSÉ PAR SAP BUSINESS ONE
Processus intégrés entre distributeurs et des concessionnaires via notre plateforme de solutions.

G

amme complète de fonctionnalités ERP pour les distributeurs


Fonctionnalités limitées de l'ERP pour les concessionnaires

Plusieurs compétences: intégration des processus de bout en bout, intégration de prévisions, partage de la disponibilité de stock, enregistrement de garantie, réclamations, intégration, etc.
DMS Version 2.0 - UNE LARGE GAMME DE FONCTIONNALITÉS VOUS ATTEND !
FONCTIONNALITÉS DU CONCESSIONNAIRE
FONCTIONNALITÉS DE CONNEXION DE L'ADMINISTRATEUR
POURQUOI LES CLIENTS NOUS CHOISISSENT-ILS COMME FOURNISSEUR DMS?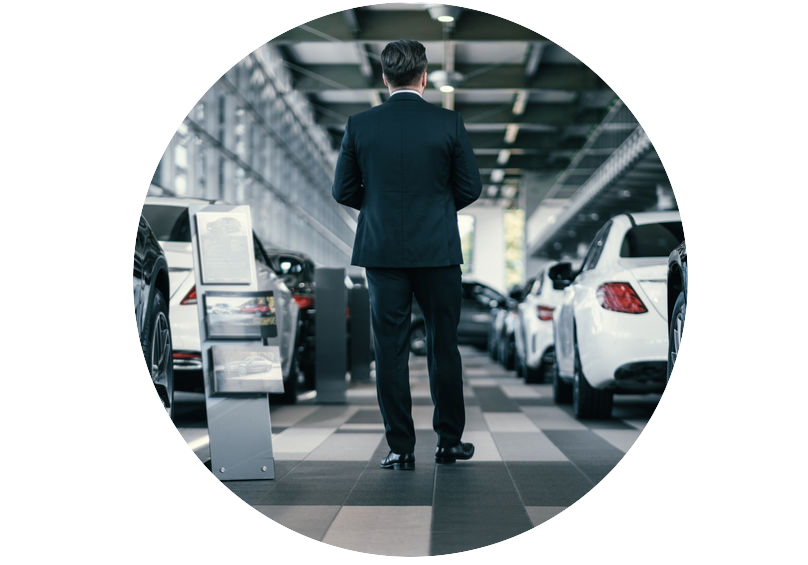 Notre Dealer Management System a été développé aux côtés des leaders de l'industrie automobile, en suivant leurs meilleures pratiques. Les nombreuses années d'expérience de notre équipe dans des secteurs spécifiques font de nous le meilleur choix en tant que fournisseurs de système de gestion des concessionnaires.
be one solutions est l'un des plus importants partenaires de SAP, spécialisé dans la réussite des stratégies, mises en œuvre et support au niveau mondial. Notre grande expérience s'accompagne d'une connaissance approfondie de l'industrie automobile grâce à notre équipe multinationale et nos relations.
PLUS D'INFO SUR SAP BUSINESS ONE
L'EXPERTISE BE ONE SOLUTIONS
Les autres add-ons compatibles avec SAP Business One

Ne laissez plus les performances de votre entreprise être affectées par l'absence d'un Système de Gestion des Entrepôts (Warehouse Management System). Nos solutions exclusives répondent aux problèmes rencontrés par votre entrepôt.

Nous connaissons le secteur automobile. Nous comprenons les complexités auxquelles l'industrie automobile est confrontée, y compris les défis des filiales locales, et nous construisons des solutions ERP avec SAP Business One qui répondent aux besoins globaux et locaux de nos clients.

Fabrication à flux tendu avec SAP Business One. Notre puissant module be one Manufacturing permet d'éliminer la complexité des choses. Il permet d'accéder facilement à l'une des parties les plus vitales de votre entreprise.
Merci
Merci de remplir le formulaire, notre équipe vous contactera
Nous sommes une bande de passionnés ensemble
Comment pouvons-nous vous aider?