Stoßen Sie mit Ihrem derzeitigen Dealer Management System an Ihre Grenzen? Oder suchen Sie nach einem effizienteren Weg um Ihr Kunden- und Partnernetzwerk zu verwalten?
Wenn Sie bereits seit längere Zeit im Fahrzeughandel tätig sind, haben Sie sicherlich die unterschiedlichsten Meinungen über die am Markt bestehenden Händlersysteme gehört. Veraltete Technologie, komplexe Verträge, hohe Koste, usw. Möglicherweise haben auch Sie sich bereits mit diesen Themen befassen müssen. Die Herausforderungen mit denen Ihr Unternehmen konfrontiert wird können gelöst werden. Unser Dealer Management System führt Sie reibungslos durch die digitale Transformation Ihres Unternehmens - mit kostensenkender, leistungsstarker und intuitiver Technologie, die auf SAP Business One.
Herausforderungen an Händler und Distributoren ohne ein effizientes Dealer Management System:
1. Ineffiziente Prozesse
Händleraufträge, Service- und Rücknahme Anfragen werden manuell erfasst

Mitarbeiter beantworten Händleranfragen per Telefon / E-Mail
Manuelle Eingaben verursachen kostspielige Fehler
2. Mangelnde Transparenz
Händler-Prognose kann nicht proaktiv verwaltet werden
Details über Kundengarantie nicht verfügbar
Fahrzeugwartungsverlauf nicht einfach verfügbar
Keine Sichtbarkeit des Händlerbestands
3. Fehlende Reportings
Keine übergreifende Lagerverfügbarkeit
Keine gemeinsame Datenbank zu Serviceverlaufösungen
Fehlende Standardberichte der Automobilindustrie
be one solutions Ihr Anbieter für Dealer Management Systeme
Wenn Sie die oben genannten Herausforderungen kennen und nach einer effektiveren Möglichkeit suchen, mit Ihren Händlern zusammenzuarbeiten, dann bietet Ihnen unser DMS die richtige Lösung. Unser Dealer Management System ist vollständig in SAP Business One integriert und ermöglicht es Ihnen Ihr Unternehmen mit Business Intelligence, Analysen und Berichten transparenter zu betrachten, Ihre Mitarbeiter in die Lage zu versetzen schnellere und bessere Entscheidungen zu treffen, sowie eine branchenspezifische Lösung für Ihr expandierendes Geschäft zu finden. be one solutions ist der Anbieter für das SAP Dealer Management System, der Ihre individuellen Anforderungen erfüllt.
WARUM UNSER DEALER MANAGEMENT SYSTEM MARKTFÜHREND IST?
DEALER MANAGEMENT SOLUTION (DMS)
Einfach bedienbar, anpassbar und vollständige Integrationsmöglichkeit in SAP Business One
Eine anpassbare und skalierbare Lösung, von einfachen bis zu komplexen Lösungen für KMUs und Konzerne
Die Kernfunktionen decken alle Grundbedürfnisse von Händlern und Distributoren ab
Passt zu den meisten Anforderungen der öffentlichen und privaten Cloud-Infrastruktur und Deployment-Anforderungen
DMS POWERED BY SAP BUSINESS ONE
Integrierte Prozesse zwischen Distributoren und Händlern über unsere Lösungsplattform
Volle ERP-Funktionalität für Distributoren
Eingeschränkte ERP-Funktionen für Händler
Weitere Funktionen: End-to-End-Prozessintegration, Itegration Prognose, Übersicht der Lagerverfügbarkeit, Gewährleistungsregistrierung, Ansprüche, Integration usw
DMS Version 2.0 - VIELSEITIGE FUNKTIONALITÄTEN DIE AUF SIE WARTEN!
WARUM KUNDEN UNS ALS DEALER MANAGEMENT SYSTEM ANBIETER WÄHLEN?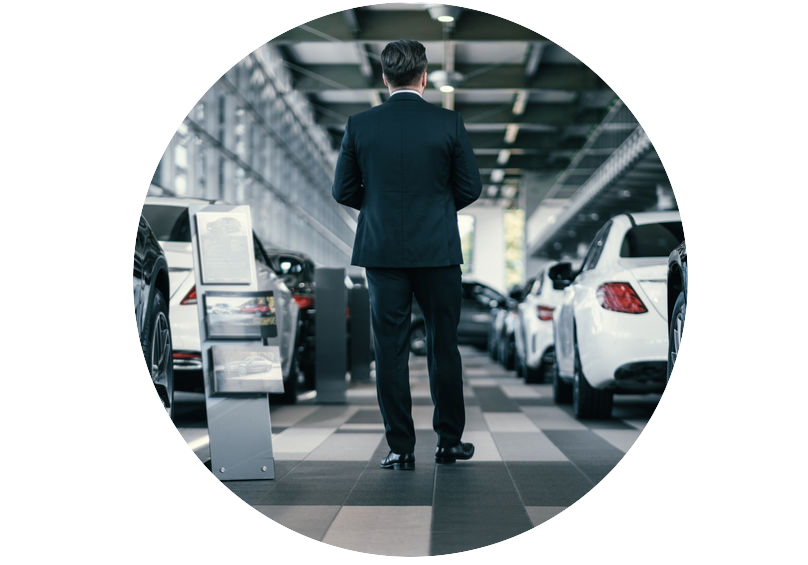 Unser Dealer Management System wurde zusammen mit führenden Unternehmen der Automobilindustrie nach deren Best Practices entwickelt. Die langjährige Erfahrung unseres Teams in unterschiedlichen Branchen macht uns zur ersten Wahl als Anbieter von Dealer Management Systemen.
be one solutions ist einer der größten globalen SAP-Partner, der sich auf weltweite Blueprints, Implementierung und Support spezialisiert hat. Unsere Dienstleistungen basieren auf langjähriger Erfahrung in der Automobilbranche und auf unserem internationalen Team und unseren Partnern.

Lassen Sie nicht länger zu, dass die Leistung Ihres Unternehmens durch das Fehlen eines Warehouse Management Systems (WMS) beeinträchtigt wird. Unsere exklusiven Lösungen sind die Antwort auf die Herausforderungen Ihrer Lagerverwaltung.

Wir sprechen die Sprache der Automobilindustrie. Die Komplexität der Automotive-Branche und die Herausforderungen lokaler Tochtergesellschaften begleiten uns schon lange in unseren Projekten. Deshalb haben wir eine Lösung für SAP Business One entwickelt, die den globalen und lokalen Anforderungen unserer Kunden gleichermaßen gerecht wird.

be one Manufacturing für SAP Business One - einfach ergebnisorientiert! Unser schlankes und dennoch leistungsstarkes Add-on für die Fertigung beseitigt unnötige Komplexität in Ihrer Produktionsverwaltung und bietet unkomplizierten Zugriff auf einen der wichtigsten Bereiche Ihres Unternehmens.
Danke
Vielen Dank, dass Sie das Formular ausgefüllt haben. Unser Team wird sich mit Ihnen in Verbindung setzen.
Ihr Unternehmen verdient das Beste, und wir sind hier, um es zu liefern.
Kontaktieren Sie uns heute.