Verwalten Sie Ihre Daten immer noch manuell? Sie haben das Gefühl, dass Ihrem aktuellen System Automobilbranchen-spezifische Funktionen fehlen?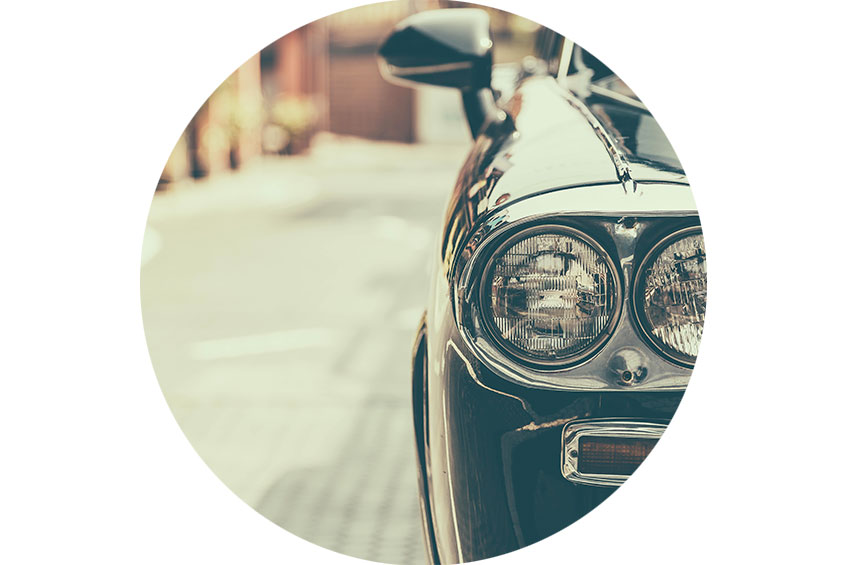 Möchten Sie ein vollständiges Lösungspaket?
Wir wissen, dass für die Automobil- Großhandelsbranche ein komplexes aber einfach zu bedienendes System erforderlich ist, um Ihre Anforderungen zu erfüllen. Wenn Sie kein System haben, mit dem Sie auch Ihre Niederlassungen verwalten können und deshalb Ihre gesamten Daten noch manuell erfassen, ist das nicht nur ineffizient und zeitaufwändig, sondern auch anfällig für menschliches Fehler. Wenn Sie bereits eine Standardlösung verwenden, enthält diese häufig keine Fahrzeugstammdaten-Funktionalität, oder Sie haben mit folgeproblemen zu, wenn in Ihrer Struktur ein fehlerhafter Fahrzeugmanagement-Workflow auftritt. Darüber hinaus ist Ihre aktuelle Lösung möglicherweise nicht in der Lage für die Automobilindustrie spezifische Provisionen und Rabatte zu verwalten, oder spezifische analysen für  die automobilbranche.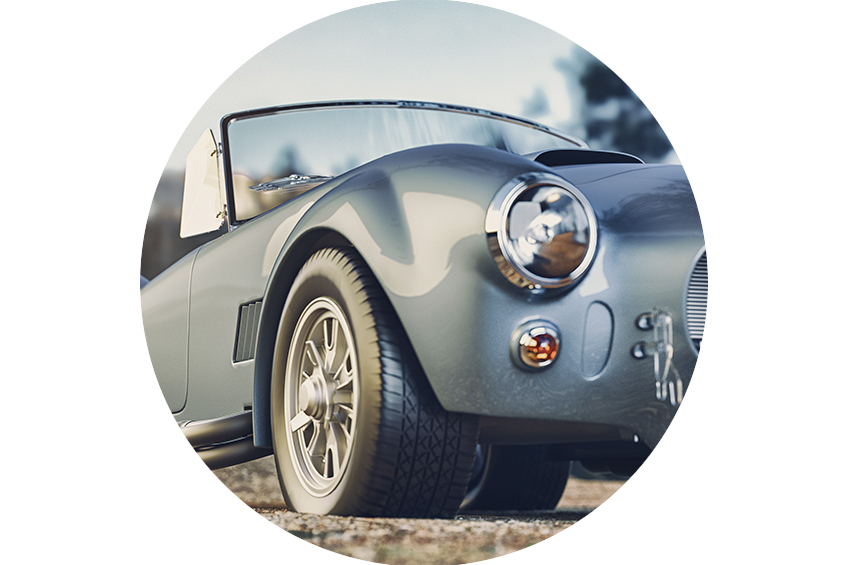 be one solutions - Ihr Anbieter für Automotive Vertical integration
Wenn Sie vor den oben genannten Herausforderungen stehen und nach einer vollständigen, kostengünstigen und vertikalen Lösung suchen, um Ihr Unternehmen in der Automobilindustrie effektiv zu verwalten, ist unser Automotive Vertical System genau das Richtige für Sie. Ihre Zeit ist wertvoll und deshalb haben wir unsere einzigartige Lösung vollständig in SAP Business One integriert und mit vielseitigen Funktionen ausgestattet, um allen Anforderungen eines Automobilunternehmens zu erfüllen.
UNSERE LÖSUNG BIETET IHNEN AUTOMOBIL-SPEZIFISCHE FUNKTIONALITÄTEN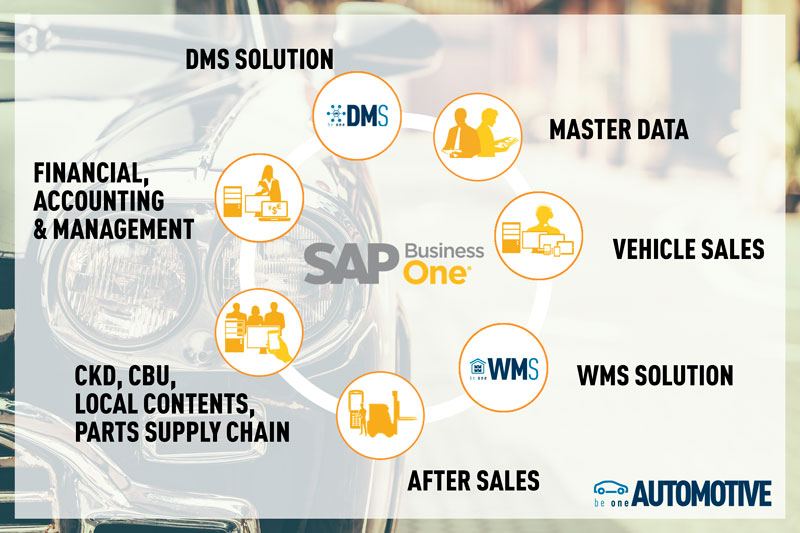 Unsere Lösungen und Funktionen sind an Ihre speziellen Anforderungen angepasst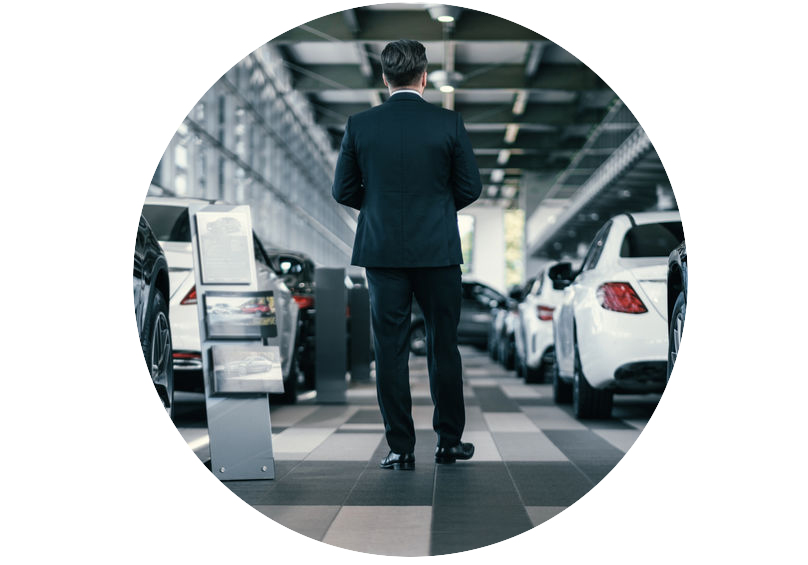 WARUM KUNDEN UNS ALS IHREN AUTOMOTIVE VERTICAL INTEGRATION ANBIETER WÄHLEN:
"Apart from having the right application software, having the right partner is equally important. What we needed was a partner who is knowledgeable and has a proven track record of implementing SAP Business One in an automotive environment such as ours. be one solutions fit all of these boxes!"
Chia Nam Liang, CIO at Hap Seng 
"With be one solutions\' Automotive Industry Solution, we were able to simplify our process in order to response faster to market changes!"
Mary Ann Chan Ai-Lyn, Controlling Manager at Hap Seng 
"Wir mussten eine Lösung finden, die den lokalen und rechtlichen Anforderungen an den Automobilmarkt erfüllt. Der agile und schnelle Ansatz von be one solutions und ihrer Automotive Industry Solution, sorgte dafür dass das Projekt pünktlich und innerhalb des Budgets live ging!" 
Ayca Abaci, ITC / AP, Product Development & Production at Mitsubishi Fuso Truck & Bus Corporation 
Unser Dealer Management System wurde zusammen mit führenden Unternehmen der Automobilindustrie nach deren Best Practices entwickelt. Die langjährige Erfahrung unseres Teams in unterschiedlichen Branchen macht uns zur ersten Wahl als Automotive Vertical Anbieter.
be one solutions ist einer der größten globalen SAP-Partner, der sich auf weltweite Blueprints, Implementierung und Support spezialisiert hat. Unsere Dienstleistungen basieren auf langjähriger Erfahrung in der Automobilbranche und auf unserem internationalen Team und unseren Partnern.
MEHR ÜBER SAP BUSINESS ONE®
MEHR ÜBER BE ONE SOLUTIONS

Lassen Sie nicht länger zu, dass die Leistung Ihres Unternehmens durch das Fehlen eines Warehouse Management Systems (WMS) beeinträchtigt wird. Unsere exklusiven Lösungen sind die Antwort auf die Herausforderungen Ihrer Lagerverwaltung.

be one DMS ist einfach, aber leistungsstark. Es ermöglicht eine maximale Effizienz Ihrer kleinen und mittleren globalen Niederlassungen. Schnelle Implementierungszyklen auf der Grundlage eines "out of the box"-Ansatzes und nahtlose Integrationsszenarien sprechen für sich.

be one Manufacturing für SAP Business One - einfach ergebnisorientiert! Unser schlankes und dennoch leistungsstarkes Add-on für die Fertigung beseitigt unnötige Komplexität in Ihrer Produktionsverwaltung und bietet unkomplizierten Zugriff auf einen der wichtigsten Bereiche Ihres Unternehmens.
Danke
Vielen Dank, dass Sie das Formular ausgefüllt haben. Unser Team wird sich mit Ihnen in Verbindung setzen.
Ihr Unternehmen verdient das Beste, und wir sind hier, um es zu liefern.
Kontaktieren Sie uns heute.