SAP B1 est une solution ERP complète, parfaitement conçue pour assurer le bon fonctionnement de votre entreprise multinationale et de ses filiales. Il s'agit d'une application de gestion d'entreprise intégrée et abordable, capable d'automatiser les opérations commerciales essentielles.


SAP S/4HANA Cloud est le système ERP le plus avancé de SAP, contenant non seulement les fonctionnalités typiques des solutions ERP modernes, mais servant également de plateforme pour utiliser les dernières fonctionnalités technologiques disponibles sur le marché.
Integration Framework for SAP B1
Integration framework for SAP Business One permet à votre entreprise de réaliser efficacement cette interconnexion des données et des processus reliant SAP Business One à ces données externes.
SAP Business Technology Platform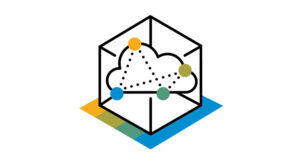 SAP BTP constitue le socle de l'entreprise intelligente et durable. Il couvre trois domaines clés : les données et l'analytique ; le développement d'applications et l'intelligence artificielle ; et l'intégration.
Des solutions logicielles SAP avec be one solutions pour aider votre entreprise à se développer
Les solutions logicielles SAP sont aujourd'hui les plus répandues dans le monde. Elles vous permettent de gérer tous les aspects de votre activité, quel que soit votre secteur d'activité. be one solutions, en tant que Golden Partner, vous accompagne dans tous vos projets d'implémentation globale de solutions logicielles SAP.
Qu'est-ce que SAP ?
SAP est un éditeur de logiciels d'entreprise de premier plan qui propose une large gamme de solutions pour les entreprises de toutes tailles. Les solutions logicielles de SAP sont conçues pour aider les entreprises à gérer leurs opérations de manière plus efficace, ce qui leur permet de rationaliser leurs processus et d'améliorer leurs résultats.
Un autre avantage de SAP pour les entreprises à 1-Tier et 2-Tier est sa capacité à soutenir la croissance et l'expansion. Avec SAP, les entreprises peuvent facilement faire évoluer leurs opérations pour répondre aux besoins d'une clientèle croissante, sans avoir à se soucier de la gestion de systèmes multiples ou de problèmes d'intégration complexes. SAP propose également une gamme de solutions sectorielles, qui peuvent aider les entreprises à adapter leurs opérations aux besoins uniques de leur secteur.
Des solutions SAP pour tous les secteurs d'activité
En plus d'offrir des solutions de gestion généralistes, SAP propose également une gamme de solutions spécifiques à certains secteurs. Ces solutions sont conçues pour aider les entreprises de secteurs tels que la fabrication, la vente au détail et la santé à optimiser leurs opérations et à améliorer leurs résultats. Par exemple, les solutions de SAP dédiées à la fabrication peuvent aider les entreprises à améliorer la gestion de leur chaîne d'approvisionnement, tandis que ses solutions de vente au détail peuvent aider les entreprises à gérer plus efficacement leurs stocks et leurs relations avec les clients.
Choisissez be one solutions pour l'implémentation globale de vos solutions SAP.
be one solutions est un SAP Gold Partner, ce qui signifie que l'entreprise a une grande expérience de l'implémentation et du support des solutions SAP pour ses clients. En tant que SAP Gold Partner, be one solutions a accès aux dernières technologies et ressources SAP, ce qui lui permet de fournir à ses clients le plus haut niveau de service et d'assistance.
Merci
Merci de remplir le formulaire, notre équipe vous contactera
Nous sommes une bande de passionnés ensemble
Comment pouvons-nous vous aider?