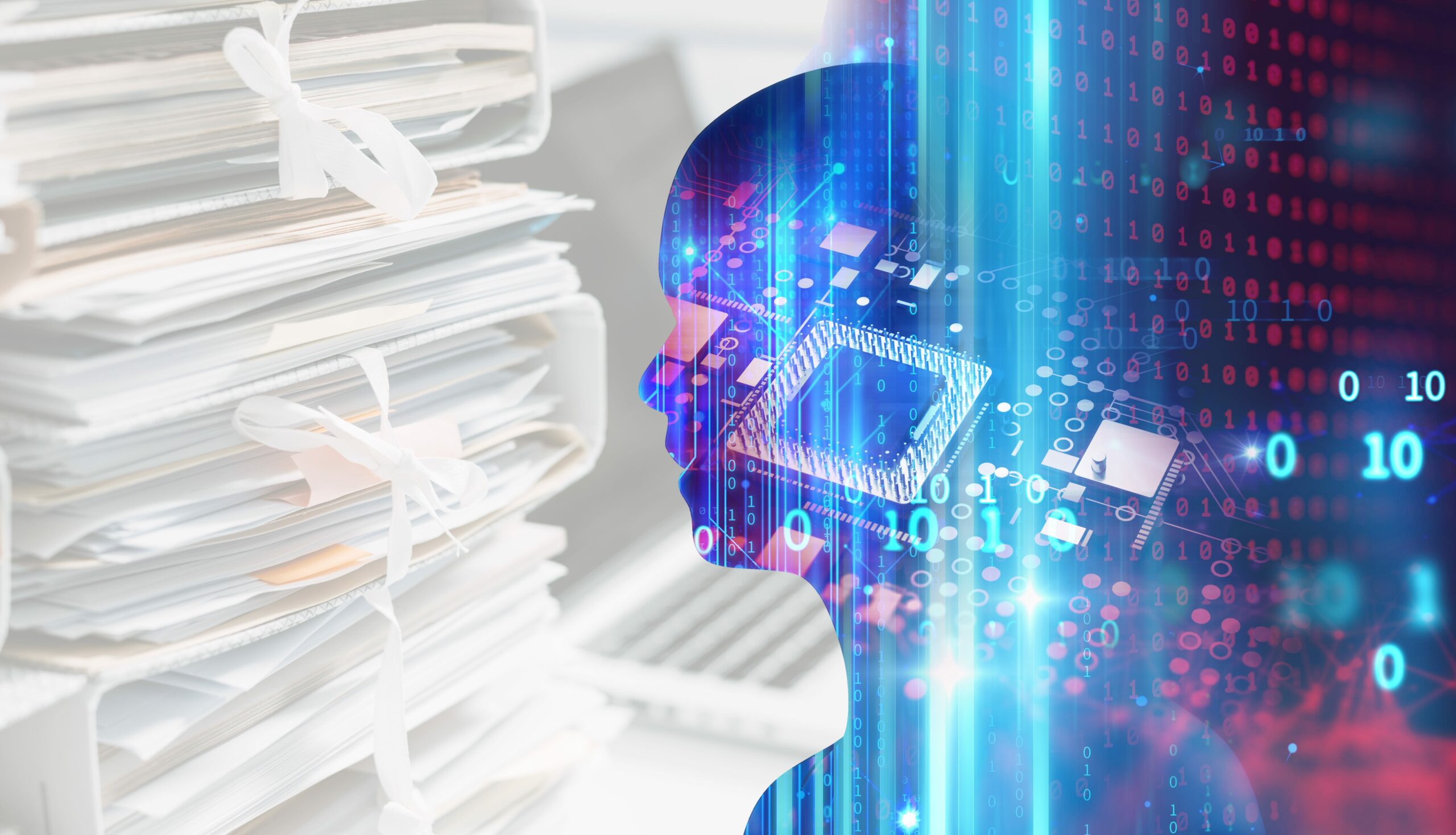 ¿Sigues ingresando manualmente facturas y/o pedidos en tu sistema ERP?
En el mundo tecnológicamente avanzado de hoy en día, parece fuera de lugar que algunas empresas todavía tengan que introducir manualmente en su ERP facturas en papel o en formato PDF y órdenes de compra de los clientes. Este procesamiento manual no sólo es propenso a errores sino que también es costoso e ineficiente.
Las empresas ahora tienen la capacidad de ahorrar en costos, prevenir errores y ahorrar un tiempo precioso utilizando la automatización impulsada por la tecnología de Inteligencia Artificial de primera clase en su sistema ERP.
Ha llegado el momento de la transformación digital con la digitalización y la automatización.
Nuestras soluciones a medida, la FACTURA inteligente y el PEDIDO inteligente funcionan utilizando la última tecnología de análisis de documentos de Insiders Technologies, que reconoce los datos relevantes en PDF o en imágenes de documentos escaneados y los convierte en XML estructurado.
El proceso, incluido nuestro add-on de integración, es tan sencillo como cuando un cliente envía un pedido por correo electrónico, fax o copia impresa, o cuando un proveedor envía una factura, ésta será recogida automáticamente por nuestro OCR y procesada en su ERP.
Si algunos de los datos o campos no son reconocidos por la Inteligencia Artificial, se notifica a un empleado para que manualmente haga coincidir la información perdida recibida en el documento. A través de este proceso, la IA se adaptará constantemente y aprenderá de las diferentes entradas hechas por los usuarios
Nuestra solución de integración recogerá sin problemas los datos en XML y los importará a SAP Business One como una orden de venta o una factura de proveedor, y al mismo tiempo se informará al usuario del nuevo documento importado.
be one solutions' OCR: A COST AND TIME EFFECTIVE SOLUTION
RENTABLE
Aumente su productividad ahorrando el tiempo de tu equipo
La factura inteligente y el pedido inteligente reconocerán, validarán e integrarán automáticamente los datos de varias fuentes, como copias electrónicas, pdf, jpg, etc. en su solución ERP
TIEMPO EFECTIVO
Reasignar el tiempo de su equipo en tareas más significativas
Nuestro OCR basado en la Inteligencia Artificial permite la automatización y la capacidad de autoaprendizaje.

Este ejemplo no tiene en cuenta los salarios de sus empleados, que serán consecuentemente reducidos / reasignados en este tipo de tareas.
be one solutions RECONOCIMIENTO ÓPTICO DE CARACTERES' CARACTERÍSTICAS PRINCIPALES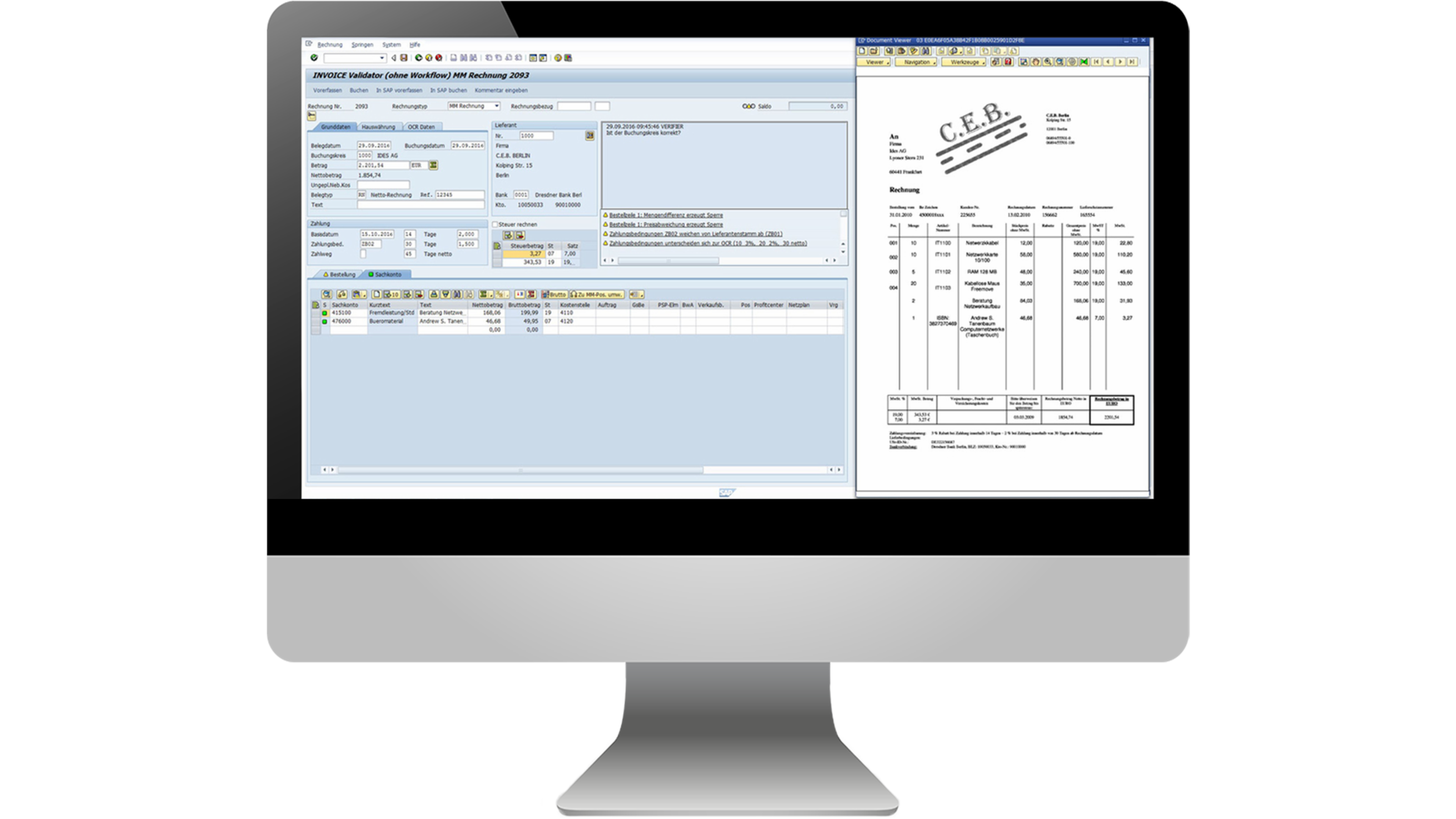 ¿POR QUÉ DEBO ELEGIR be one solutions' RECONOCIMIENTO ÓPTICO DE CARACTERES?
Esta solución de automatización utiliza tecnologías de OCR (Reconocimiento Óptico de Caracteres) y de análisis de documentos bien establecidas. Estas tecnologías están respaldadas y suministradas por nuestro socio reconocido -que es líder en el sector de la IA- Insider Technologies y potenciadas por la experiencia en integración global de be one solutions.
be one solutions es uno de los mayores socios globales de SAP, especializado en planes, implementación y soporte de éxito a nivel mundial
MÁS SOBRE SAP BUSINESS ONE
MÁS SOBRE BE ONE SOLUTIONS
Nuestros otros add-ons de SAP Business One

Hablamos de Automóviles. Comprendemos las complejidades a las que se enfrenta la industria del automóvil, incluidos los retos de las filiales locales, y construimos soluciones ERP con SAP Business One que se adaptan a las necesidades globales y locales de nuestros clientes.

Los concesionarios y distribuidores deben poder comunicarse a través de sistemas simples y transparentes. be one DMS lleva la relación al siguiente nivel con nuestro sistema de gestión de distribuidores intuitivo y habilitado en la nube.

be one Manufacturing para SAP Business One - ¡simplemente orientado a los resultados! Nuestro add-on de fabricación esbelta, aunque potente, elimina la complejidad de las cosas. Proporciona un fácil acceso a una de las partes más vitales de su empresa.
Muchas gracias
Gracias por completar este formulario, nuestro equipo se pondrá en contacto