Acerca de SAP Business One
SAP Business One es una solución ERP completa, perfectamente diseñada para permitir que sus empresas medianas y subsidiarias funcionen sin problema, incluso en los lugares más alejados del planeta. SAP Business One es una aplicación de gestión empresarial integrada y asequible. Es un sistema único que puede automatizar operaciones comerciales críticas, como ventas, finanzas, compras, inventario y manufactura. Y proporciona información precisa y actualizada de los datos financieros. SAP Business One es fácil de comprar, rápido de instalar y fácil de usar.
SAP Business One se integra perfectamente con SAP ECC o S/4 HANA. Sí, es "SAP", excepto sin la complejidad y el costo asociado de ese sistema ERP "grande", por lo que es un hecho que SAP Business One significa un TCO bajo, un ROI rápido y con planes de implementación ya probados.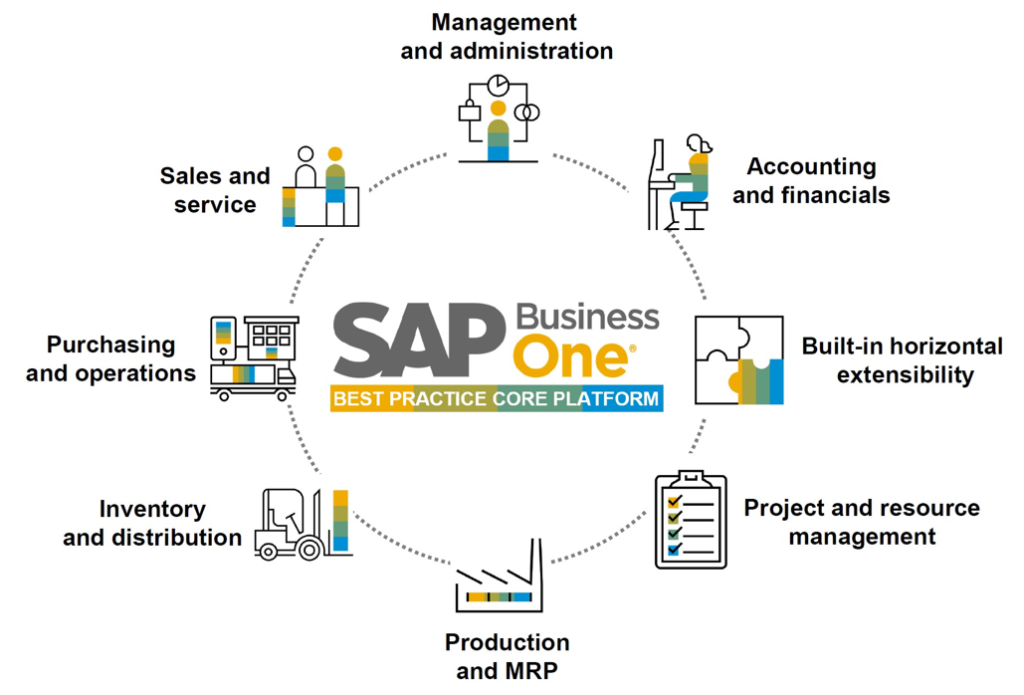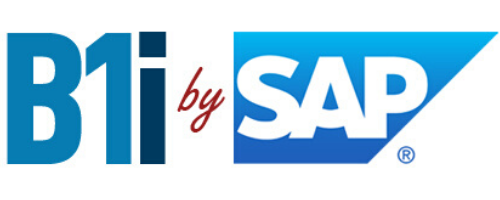 INTEGRACION CON SAP BUSINESS ONE
Habilita la integración de SAP Business One y SAP ERP o SAP BI
Escenarios de integración de negocios preconfigurados y configurables
- Datos Maestros
- Intercompañía
- Business Warehouse
Dirigido a clientes que ejecutan
-

SAP ECC o S/4

HANA

Y SAP BI (BW) en casa matriz

 


-

S

AP

Business

One

en subsidiarias

 

Tecnología de integración de pequeñas empresas basada en modelos.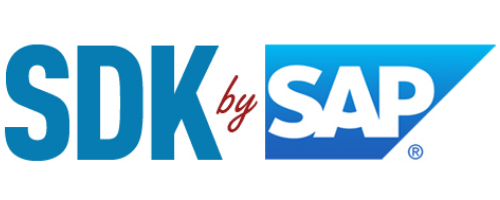 DESARROLLO CON SAP BUSINESS ONE
El Kit de desarrollo de software (SDK) de SAP Business One proporciona un conjunto completo de herramientas para desarrolladores de software. El SDK maximiza su inversión en TI al permitirle adaptar SAP Business One a sus necesidades particulares, optimizar y automatizar muchos procesos e integrar aplicaciones externas. Construido sobre una plataforma basada en estándares que es compatible con Microsoft .NET, Microsoft Component Object Model (COM) y las tecnologías Java, el SDK le permite aprovechar las habilidades existentes de su equipo de desarrollo y construir rápidamente soluciones que aporten un valor tangible a su organización.
¿POR QUÉ NUESTRO CLIENTE NOS ELIGIÓ PARA IMPLEMENTAR SAP BUSINESS ONE?
MÁS SOBRE SAP BUSINESS ONE
MÁS SOBRE BE ONE SOLUTIONS
Nuestros otros add-ons de SAP Business One

No dejes que el rendimiento de tu negocio se vea afectado por la falta de un Sistema de Gestión de Almacenes (WMS). Nuestras soluciones exclusivas abordan los desafíos que encuentra su almacén.

Los concesionarios y distribuidores deben poder comunicarse a través de sistemas simples y transparentes. be one DMS lleva la relación al siguiente nivel con nuestro sistema de gestión de distribuidores intuitivo y habilitado en la nube.

be one Manufacturing para SAP Business One - ¡simplemente orientado a los resultados! Nuestro add-on de fabricación esbelta, aunque potente, elimina la complejidad de las cosas. Proporciona un fácil acceso a una de las partes más vitales de su empresa.
Muchas gracias
Gracias por completar este formulario, nuestro equipo se pondrá en contacto