Acerca de SAP Business One®
SAP Business One es una solución ERP completa, perfectamente diseñada para permitir que sus empresas medianas y subsidiarias funcionen sin problema, incluso en los lugares más alejados del planeta. SAP Business One es una aplicación de gestión empresarial integrada y asequible. Es un sistema único que puede automatizar operaciones comerciales críticas, como ventas, finanzas, compras, inventario y manufactura. Y proporciona información precisa y actualizada de los datos financieros. SAP Business One es fácil de comprar, rápido de instalar y fácil de usar.
SAP Business One se integra perfectamente con SAP ECC o S/4 HANA. Sí, es "SAP", excepto sin la complejidad y el costo asociado de ese sistema ERP "grande", por lo que es un hecho que SAP Business One significa un TCO bajo, un ROI rápido y con planes de implementación ya probados.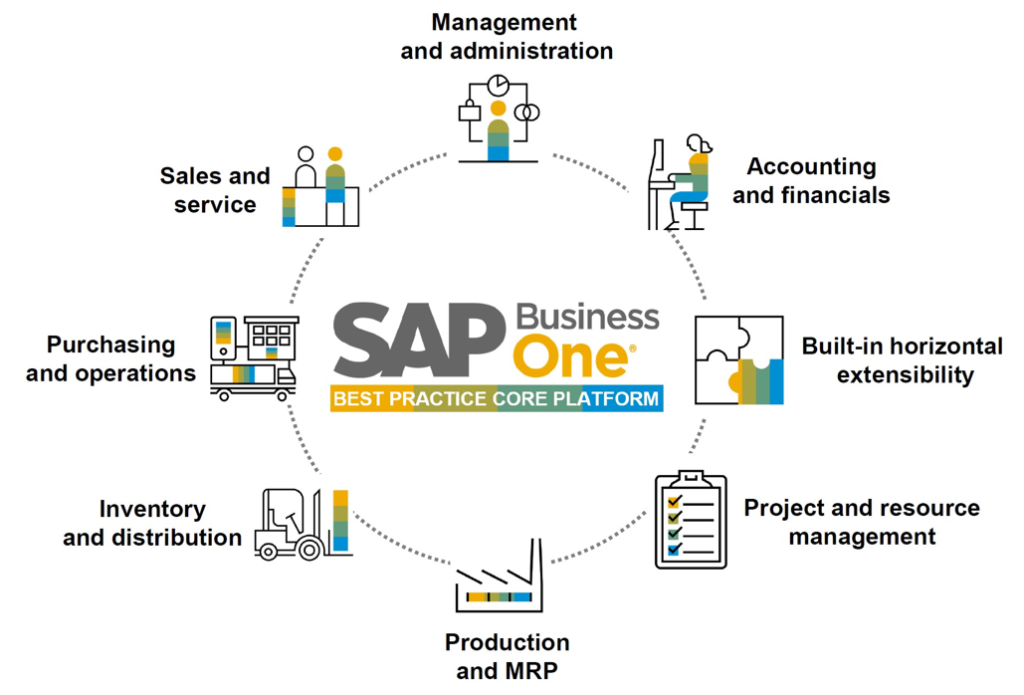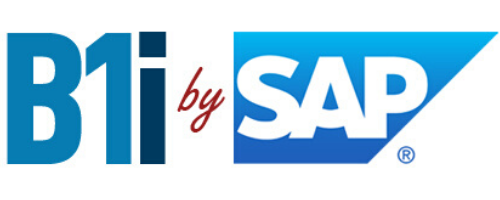 INTEGRATION WITH SAP BUSINESS ONE
Habilita la integración de SAP Business One y SAP ERP o SAP BI
Escenarios de integración de negocios preconfigurados y configurables
- Datos Maestros
- Intercompañía
- Business Warehouse
Dirigido a clientes que ejecutan
- SAP ECC or S/4 and SAP BI (BW) at Headquarters
- SAP Business One at subsidiaries
Tecnología de integración de pequeñas empresas basada en modelos.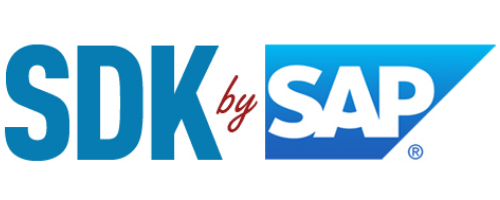 DEVELOPMENT WITH SAP BUSINESS ONE
El Kit de desarrollo de software (SDK) de SAP Business One proporciona un conjunto completo de herramientas para desarrolladores de software. El SDK maximiza su inversión en TI al permitirle adaptar SAP Business One a sus necesidades particulares, optimizar y automatizar muchos procesos e integrar aplicaciones externas. Construido sobre una plataforma basada en estándares que es compatible con Microsoft .NET, Microsoft Component Object Model (COM) y las tecnologías Java, el SDK le permite aprovechar las habilidades existentes de su equipo de desarrollo y construir rápidamente soluciones que aporten un valor tangible a su organización.
¿POR QUÉ NUESTRO CLIENTE NOS ELIGIÓ PARA IMPLEMENTAR SAP BUSINESS ONE?
MÁS SOBRE SAP BUSINESS ONE®
MÁS SOBRE BE ONE SOLUTIONS

SAP S / 4HANA se adapta a sedes y filiales por igual. Sin importar dónde quiera implementarlo, S/4HANA viene con rápidas capacidades de análisis y cálculos cercanas al tiempo real.

DMS is simple, yet powerful. It allows for maximum efficiency of your small & medium global subsidiaries. Think quick implementation cycles based on an out of box approach plus seamless integration scenarios.

LEAN MANUFACTURING for SAP Business One - simply results driven! Our lean, yet powerful manufacturing add-on takes away the complexity of things. It provides easy access to one of the most vital parts of your business: