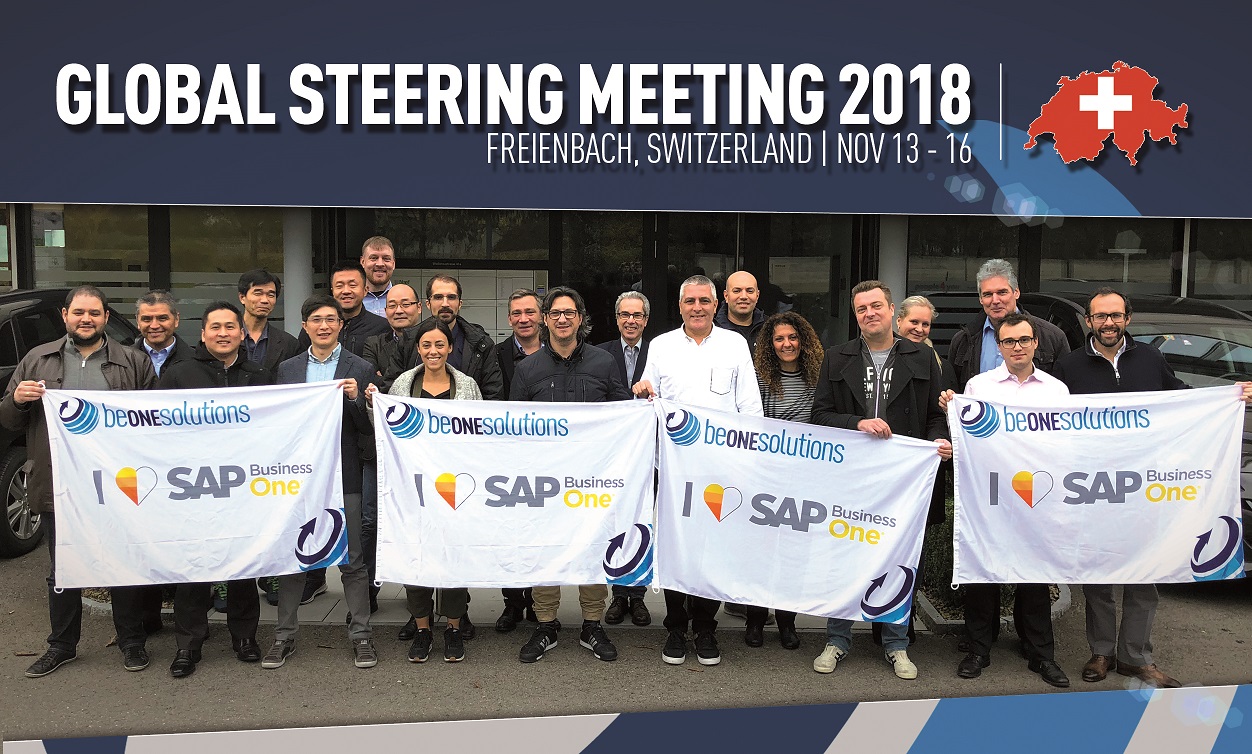 21 Managers From Europe, Americas & APAC Gather Around the Table in Freienbach, Switzerland
It is not often that you get to meet in person if you operate all over the globe. Time is money and today's world holds a wealth of virtual conference possibilities to generate max benefit despite the distance. Yet, nothing beats the good old handshake and the chance to share stuff eye to eye. This is exactly the core thought behind our Annual Global Steering Meeting, which took place just last week, November 13-16, at our Global Brand Office next to beautiful Lake Zurich.
The get together was packed with vital updates from our regions and countries, the various departments and different areas of our business. From finance to development, post go-live support, consulting to marketing, loads of stuff was discussed and brainstormed about. We also had a special guest joining the show: Paulo Almeida (Head of Marketing for SAP Business One) shared some of SAP's great ideas how to tell the world about our great product and the world-spanning services behind it. So, most certainly, from Tuesday to Friday, there was no time wasted out of these intense 4 days. Whether it was the daily topics or the evening dinners that served as a platform to bond and continue the productive exchange in a more laid back atmosphere.
Uzi Halfon (Founder & CEO) said:
Bringing together 21 managers from all over the world is a fantastic opportunity to listen to each other, learn and benefit from our world-spanning experience. Each and everyone that's over here for our Global Steering Meeting is a vital part in our growth. I am proud seeing the spearheads of our global teams all coming together in Switzerland, as this represents who we are, really, the global SAP rollout experts
Bottom line of last week's Global Steering Meeting: We are heading into an exciting time with our business – things are going great and we will ensure it stays that way. Stay tuned!