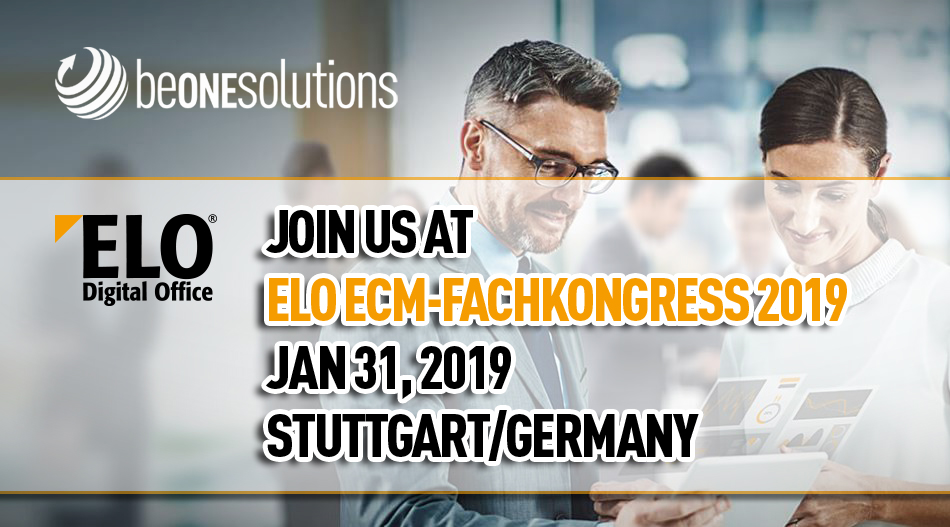 The place to be to understand the benefits of SAP Business One plus ELO Document Management!
The future of successful enterprises is flawless workflows and lean, automated processes. We advise our clients to push the pedal to the metal when it comes to the digitalization of all your business processes. ELO Document Management is one way to do just that – by the way we have been an ELO partner for quite some time now and we strongly support this solution. As a matter of fact, we have deployed ELO DMS as part of our global offering around SAP Business One successfully around the world.
We are extremely excited to participate in ELO ECM-Fachkongress 2019 this Thursday, January 31 and we would most definitely love to meet up with you in beautiful southern Germany!
Join Rainer Vischer (VP) & Alex Wick (Global Marketing Manager) on the showroom floor for a chat about the benefits of SAP Business One and ELO DMS. There are 26 exhibitors, some 800 participants and a multitude of high-profile sessions and key topics. Care to see some impressions from the venue and the actual conference? Here is a sneak peek!