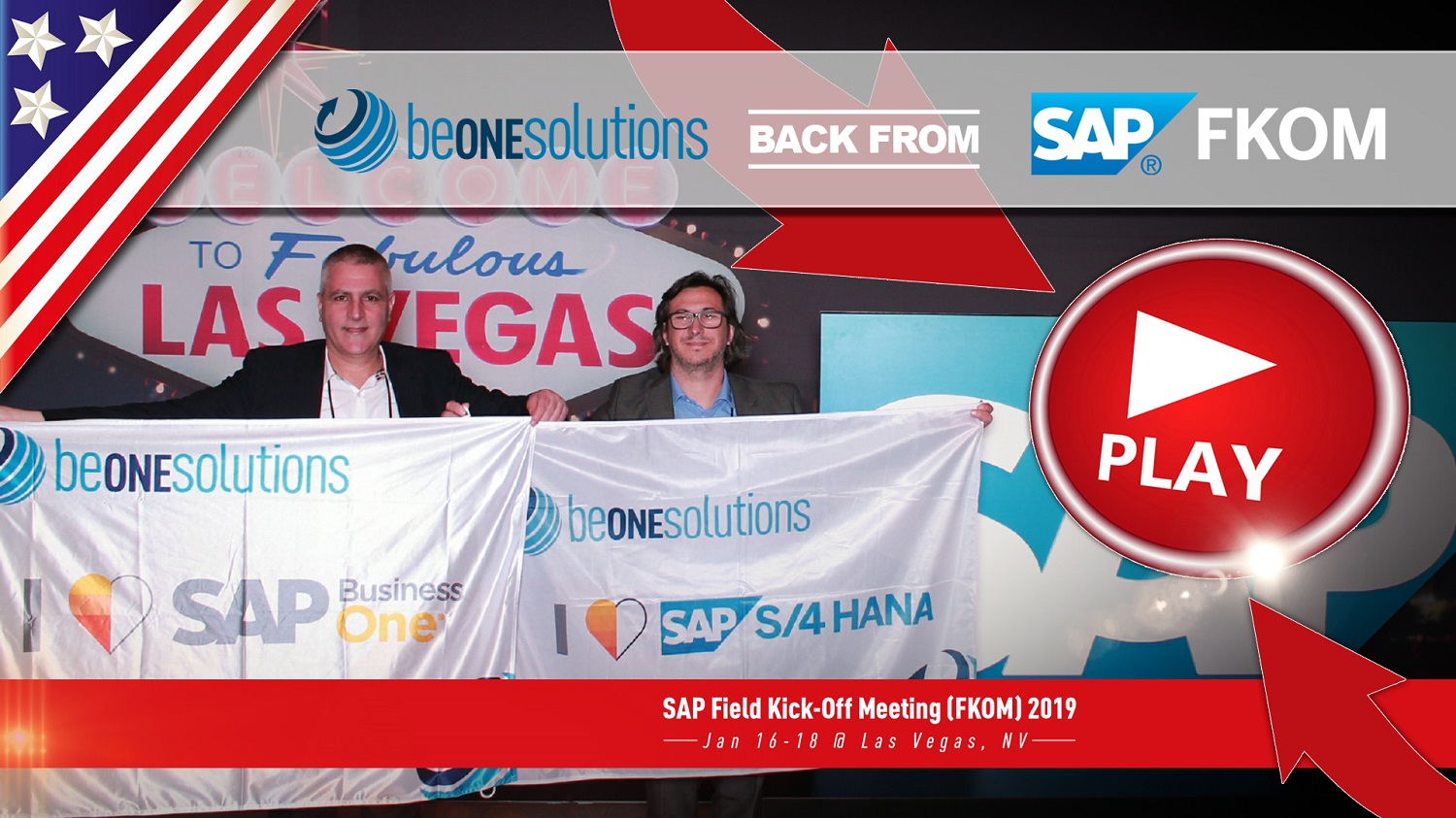 Embracing SAP's Vision, Strategy and Product Innovations at FKOM in Las Vegas!
We were on a tremendous ride in 2018 – the goal this time around is to keep adding even further to the thrill and excitement arising through our everyday activities. We want to go places, that's why we must stay on the same page with our dear partner SAP. Thus, each and every year, right at the beginning, we attend SAP's Field Kick-Off Meeting in order to ensure an ideal know-how transfer, functioning networking, maximum focus and motivation for those next months to come.
So, two weeks ago, while waiting for the start of Jennifer Morgan's global keynote at FKOM on day one, 8am, first row at the Palazzo Ballroom, we figured, let's grasp some of the moment and show you some nice impressions when we are back home.
We talked to both of our guys on the ground, Uzi Halfon (Founder & CEO) & Mario Candido (Regional Manager Americas), and they told us FKOM this year was really special. Special not only because SAP keeps excelling in terms of show character and spirit, but also more on a substantial level. The topic in Las Vegas was predominantly SAP S/4HANA, so we were actually right on the money. As a matter of fact, we have decided to present to our clients SAP S/4HANA last year, which is the perfect addition to our longstanding and remaining core product, SAP Business One. As we are rolling out our new, expanded offering in the Americas first, FKOM in the US was absolutely mandatory for us.
What a kick-off to 2019 - rest assured, we made the most of it. Stay tuned for more news updates on our operations throughout the Americas, but also what we are doing all over the rest of the world!