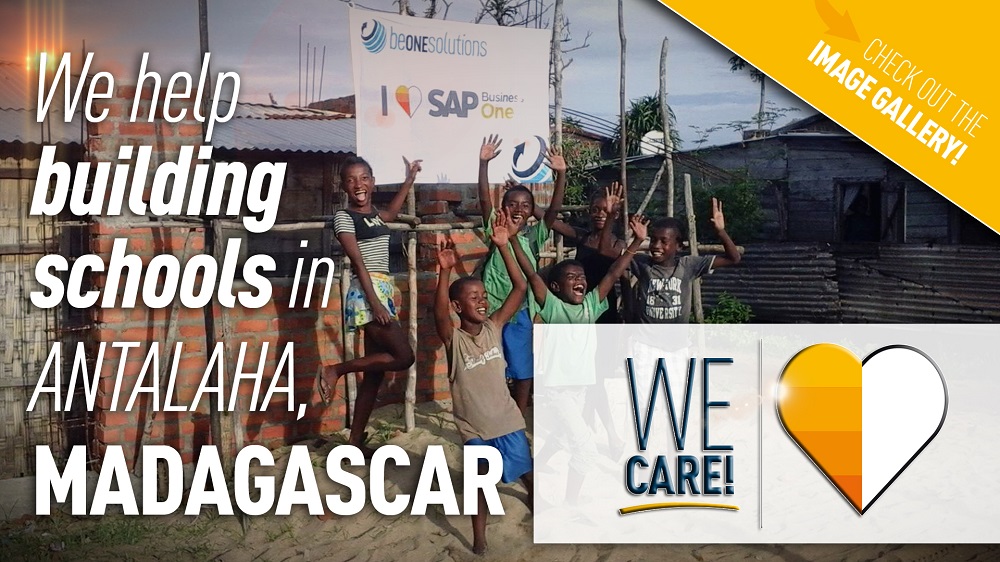 Putting a Roof Back on a Home School and Planting New Hope Through Education in Antalaha!
We claim to be the global SAP rollout experts, what comes with that very promise is the fact that we meet quite a diversity of cultures and backgrounds along the way. And while we are on this journey throughout all parts of the world, it is not always about business, of course. Sometimes there are intersections that make you stop for a minute, realizing that some people are not that fortunate. For example last year, we received word about a sad situation in Antalaha, Madagscar and we decided to help out.
Antalaha is a commune in northern Madagascar. It belongs to the district of Antalaha, which is a part of the Sava Region. It is an area that gets frequently hit by cyclones. The last big one, "Enawo" actually took away 80+ lifes. Hundreds of people lost their homes and the aftermath of all this has been severe supply conditions, medical shortages and the destruction of existing educational facilities.
Here is where we came into play. We connected with Sharka Bosakova who is representing the Madagascar Hope Team out there. The Madagascar Hope Team restores hope by fixing buildings that are supposed to house home schools. The goal is to build brick constructions that withstand heavy wind, rain & floods. We, over here at be one solutions have decided to do our part, so instead of our yearly Christmas budget a couple of weeks ago, we decided to work together with Sharka & the Madagaskar Hope Team in order to give a roof to a local home school in Antalaha. Some time passed and just recently, Sharka told us that the gift was well received and constructions are progressing very promisingly. As a matter of fact, let us share with you some pictures Sharka send along with her thanks on behalf of the people down there in Madagascar. Indeed, some smiling folks out there in Antalaha, so satisfying to see this!
Check out impressions from Antalaha/Madagascar in our IMAGE GALLERY!
We are so blessed to be able to help and we trust there are tons of other people out there that could make a difference as well. Please join us in doing good, because we care, same as we care for our clients.
Get in touch and we'll connect you to Sharka. Thanks, and we'll keep you in the loop on this little project!