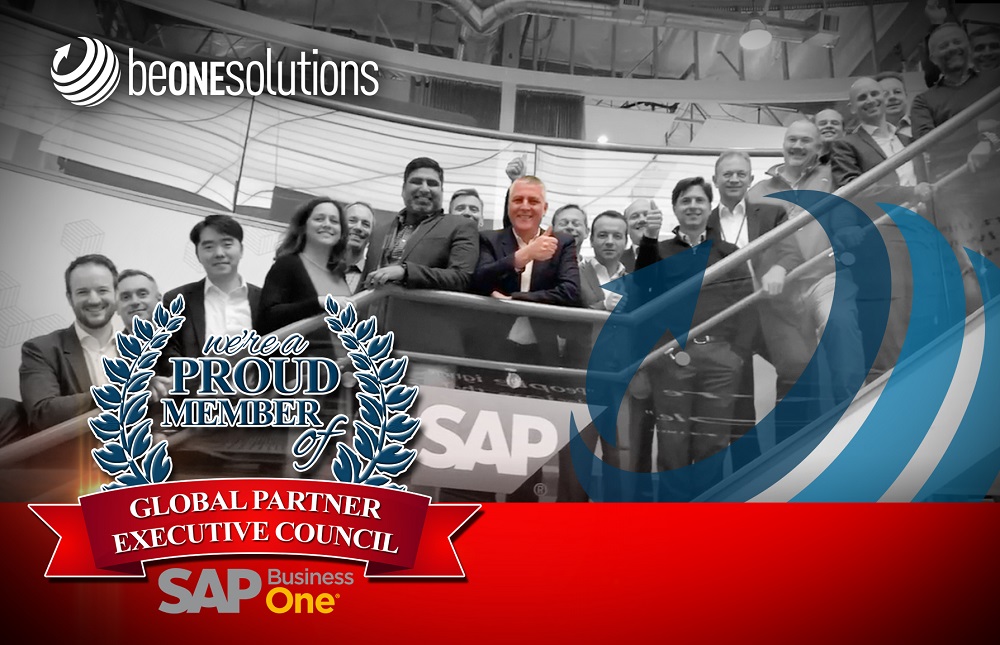 We Are Extremely Honored to Be Recognized for Proven World-Spanning SAP Business One Expertise!
There's a nice term for it these days: Influencer. Yes, it is fair to say that after 10+ years as be one solutions and some hundred combined years spent in the SAP Business One world (if you add up all the background of our staff members), we are indeed influencers in this industry. That's exactly the reason why we are one of those fortunate ones, that meet a couple of times each year, somewhere in the world, for a neat little, yet maximum influential event labelled as "Global Partner Executive Council (GPEC)".
We are certainly not new to this bunch. And from time to time in the past, we even shared with you some sights & sounds of these top high-profile get togethers. Let's make this a tradition – whenever we go, we'll feed you with the word on it via social media.
Coming back to our headline today: Pride is a big word, but we can't deny that we are proud of our accomplishments, proud of our global staff and certainly proud to be asked to share that at the big table at GPEC, time and time again. We're also proud of our fantastic customer relationships around the planet. From Anritsu in Japan, via BASF, MAN, Mitsubishi all the way to BRF in Brasil and 300 plus sites in between, all will tell you two things:
We are happy with SAP Business One
be one solutions is a GREAT choice & trusted partner for global SAP rollouts.
A big thank you to SAP for inviting us to GPEC & organizing another epic meeting. Again, we'll keep you in the loop about GPEC and all other happenings around the world surrounding SAP Business One this year. Stay tuned!
be one solutions, your SAP implementation expert, is attentive to your needs for all your ERP projects. Feel free to contact us!