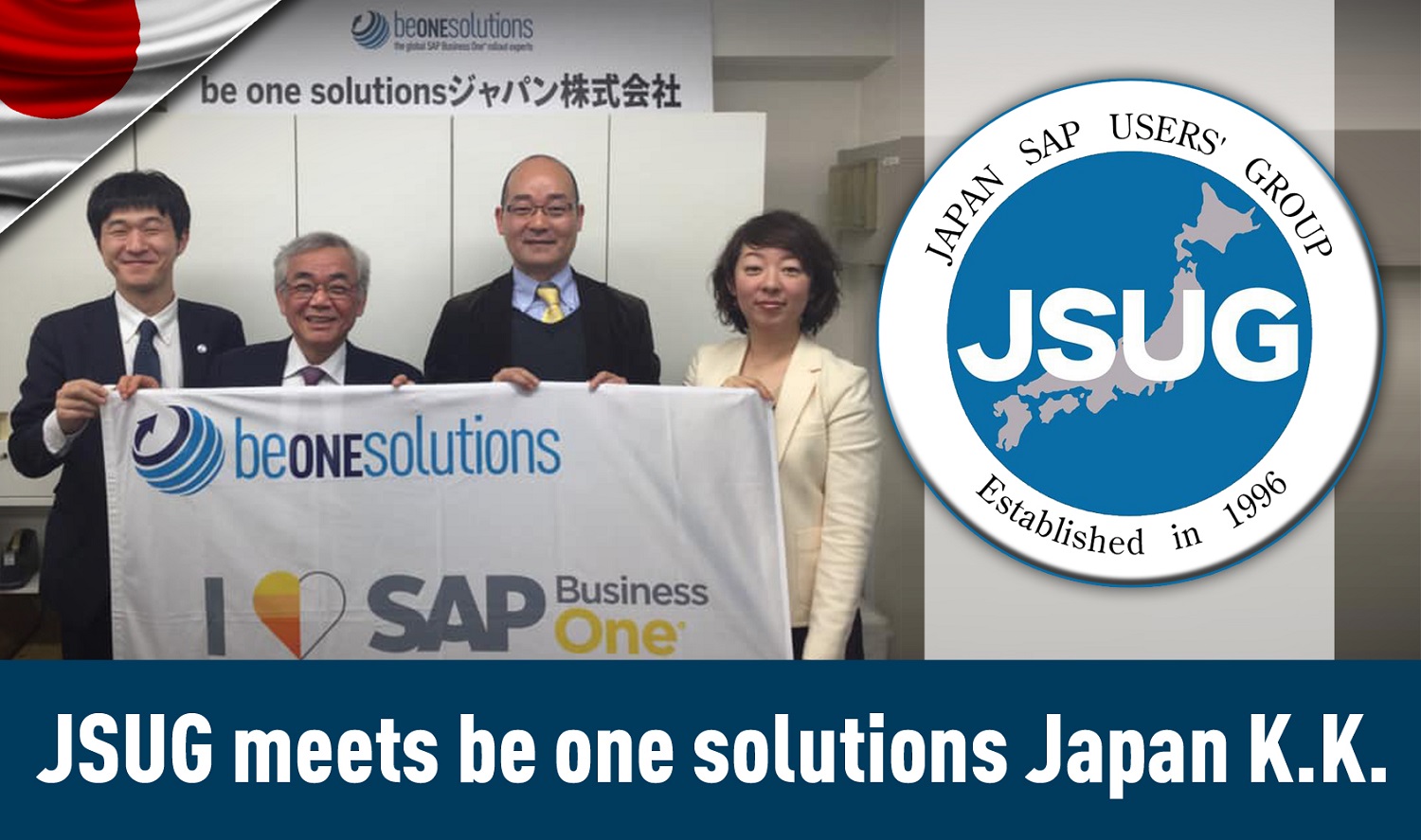 Phenomenal wrap up of last year's increased JSUG (Japan SAP Users' Group) involvement & new promising outlook 2019!
As a result of our participation and partnership during last year's JSUG event we mentioned one of the bonuses was having our company's name promoted on JSUG's huge platform, targeted mainly at existing SAP users plus any potential out there.
Well guess what? Last week the president of JSUG, Mr. Suzuka, informed us that our session at the event was impeccable with regards to the following statistics: we had an attendance rate of 63% (in comparison to an average of 45-50%), moreover, on a scale of 0 – 4, four being the highest, our evaluation rating was at a stellar 3.1! A mark far surpassing the average score. Furthermore, with a session attendee's questionnaire response of 53%, it comes at no surprise that be one solutions reeled in such great results and lead generation from the event in December.
JSUG was a true success story if we've heard of one ourselves! Being a platinum member at JSUG was one of the greatest marketing decisions made for Japan in 2018, and let us tell you why:
We had a presentation slot fully dedicated to 'be one solutions x SAP Business One' as a theme itself. Having Uzi Halfon (Founder & CEO), Ryotaro Nakamura (Head of SAP Business One at SAP Japan), Kaori Shirasuna (Sales Manager Japan), and Gen Okazaki (Country Manager Japan) lead a seminar session to a group of attendees who were genuinely interested in the prospect of SAP Business One was truly a game changer and made all the difference!
Recently we featured Japan back to back, but as you know now, there are good reasons to do so. Having heard the amazing statistics from Mr. Suzuka, as well as seeing our group photo on their social media, we just had to share (and give a pat on the back for our Japanese team) once more!
We are looking forward to performing once again at JSUG in 2019 and generating even more stunning results this time around. Stay tuned!