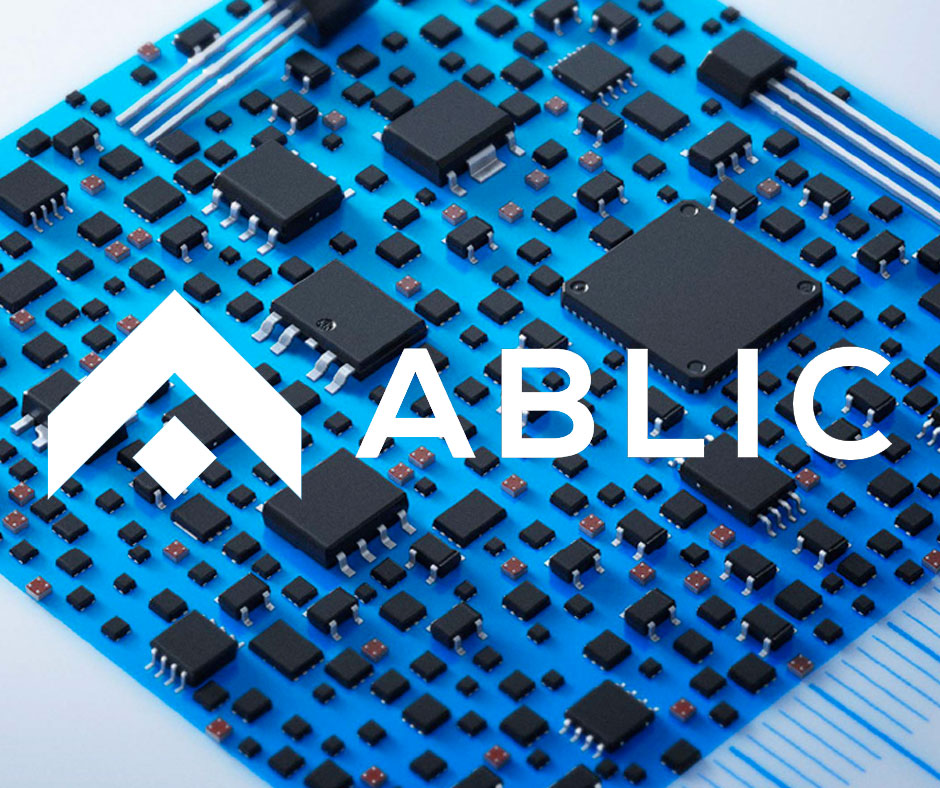 Using SAP Business One as an integrated, strategic platform for analyzing the accounting data of overseas operations.
For global companies considering expansion and growth strategies, it is of vital importance to efficiently integrate and manage the key business information of their overseas operations. As one such company, ABLIC – a manufacturer specializing in cutting-edge analog semiconductors that's been forging new and exciting paths since spinning off from Seiko Instruments – is no exception. By integrating SAP Business One into its overseas operations, ABLIC has gone from strength to strength, seeing rapid and substantial improvements in the key areas of governance, business forecasting, reduced operational burdens, and improved costs.
Business Independence Driving the Integration of Software Systems
ABLIC Corporation became an independent business entity in 2016 after a long and fruitful association with Seiko Instruments. During the Seiko years, ABLIC successfully helped develop and manufacture analogue semiconductors as an R&D arm for CMOS ICs with an emphasis on quartz watches. Since then, ABLIC has specialised in top-quality, secure, and safety-oriented technology that supports innovative and timely products in such diverse industries as automobiles, smart phones, and medical devices. 
As a newly independent company, ABLIC was obligated to forgo Seiko's management system and introduce its own. At the same time, since several associated overseas sales firms were considering their particular system needs, the decision to integrate them was key. Looking back, Masako Kumada, Manager of Information Systems, Section II, of ABLIC's Information Systems Department, said this: 
Our goal was to integrate each system into the larger whole. We wanted improved governance for the entire group, along with bolstered operational efficiency and a better cost structure. From a management perspective, the objective was not merely a new system, but one that could totally review and rebuild the data infrastructure.' 
The process unfolded this way: first, the Information Systems Department proposed goals and concepts to both top management as well as each business unit to outline the merits and build internal consensus. To do so, it was fundamental to provide an overview that not only included the core software but also accounted for things like tertiary systems, logistics, and operating environments. Of additional importance was including overseas offices and branches in the equation to ensure global system unification. After deliberation and reflection, the Strategic Management Council approved the proposal and thus the system renewal project got underway. 
Criteria for Vendor Selection: A Global Track Record With Stellar Support Capabilities
The new system-build was initiated by selecting a number of vital accounting processes (such as financial/management accounting along with budgeting and AR/AP management) from the existing COSMOS order-management system and then utilising them in a new ERP package capable of integrating with the systems used by ABLIC's overseas affiliates. Even though ABLIC was by now an independent company, the decision was taken to continue using COSMOS for order placement and link it to an ERP product. As to which ERP package got selected and because of the overseas operations involved, multilingual and multi-currency support were key factors. Equally important was that, due to time constraints and company deadlines, implementation had to be as straightforward and seamless as possible.
The next step was to evaluate competing ERP products from a range of vendors. But, of all the available packages, only SAP ERP and that of one other major vendor met ABLIC's particular global requirements. This presented its own problem, however, in that both offerings were over-spec'ed for ABLIC's overseas partners.  After hearing about and discussing SAP Business One, with various vendors in relation to SAP Business One, however, problems remained on the vendor side. Many had little experience working on the required global scale or fulfilling the support needs of both European and Asian-centered businesses unless a Japanese consultant was brought in. But, as this painstaking process unfolded, it emerged that be one solutions was clearly the best fit and thus became ABLIC's trusted new partner.  
Ms. Kumada also added:
There were multiple reasons we chose be one solutions. First, was their successful track record of system rollouts and integration all over the world and, second, they have consultants in all those places. That way, we have access to direct support wherever we operate. Third, be one solutions Japan is able to liaise for us with all their international counterparts so that we can run things from Japan more smoothly and centrally. Without be one solutions, system implementations would have to be done country by country – a far cry from our initial goal and policy of total system integration.' 
Stability and Usability Earn High Marks From Overseas Staff
The first rollout of SAP Business One was carried out simultaneously at three target companies in Hong Kong, Taiwan, and the USA. To minimize confusion, the two-stage implementation plan first defined the requirements common to each of the three companies before customising additions for each country. 
Because the local team in Hong Kong was both capable and substantial, they took the lead in template development for the three-country rollout. Completed templates were then forwarded to Taiwan and the United States. 
Ms. Kumada, elaborated: 'Our calculations showed that a three-month rollout seemed doable for each of the three operations, so luckily the schedule wasn't excessively onerous. Of course we stayed in constant touch during that time via video-conference and, thanks to the efforts of each local team, the work proceeded as planned. Also, be one solutions aided in a number of ways. First, because they had effectively pre-communicated our policies decided in Japan to their consultants in each country, the work was uniform and consistent. And, second, since the be one solutions' area manager in Hong Kong was overseeing everything, once again the work went smoothly. That was extremely helpful, too.'  
The result was that all of these overseas operations went live simultaneously and on schedule in April, 2017. Since a new operation in Shenzen, China, was also added to the mix and came online in fall 2018, ABLIC can now boast four overseas locations using this system. Moreover, after 18 months since its introduction, the benefits of SAP Business One are already clear.  Ms. Kumada added:
Most important is that we can run our overseas operations without IT specialists. The system is so easy to understand and use that, even if a user or operator changes, the new person can get immediately up to speed.
In both Hong Kong and the USA, where the previous system had been SAP ERP, SAP Business One has earned very high marks for, among other things, its ease of use. In Taiwan, where local ERP products were formerly prominent, local staff were highly complimentary and enthusiastic about how smoothly SAP Business One was operating. 
Utilizing a Strategic Data Platform to Drive Quality Improvement
The move to SAP Business One not only lived up to its promise but spawned other unexpected benefits as well. 
Ms. Kumada of the Information Systems Department had this to say:
Since our accounting department in Japan has direct access to all the accounting data generated by our overseas companies, it's possible for us to both evaluate local situations in real time as well as provide support, governance, or whatever is necessary.' 
In addition, the Japanese office isn't the only place generating new insights; the more that overseas staff use SAP Business One, the more possibilities they see. As a result, Ms. Kumada says, this has prompted the company to reevaluate the potential for using SAP Business One and the data it produces for more strategic purposes. 
While of course we can't downplay the importance of new system rollouts in places like Korea and Germany, we must also focus on current and ongoing quality improvement however possible by using the kind of global data we generate from various sources and perspectives.
Another factor that can't be forgotten is how difficult is it for one market or foreign operation to understand exactly what goes on elsewhere. 
As Ms. Kumada describes it:
Our real goal is to develop a system that facilitates the seamless sharing and exchange of data between management and staff on the ground and to use SAP Business One as a kind of "information bridge" for our overseas companies.
With such forward and comprehensive thinking, it's clear that ABLIC's future plans for strategic data utilization are ones well worth watching.