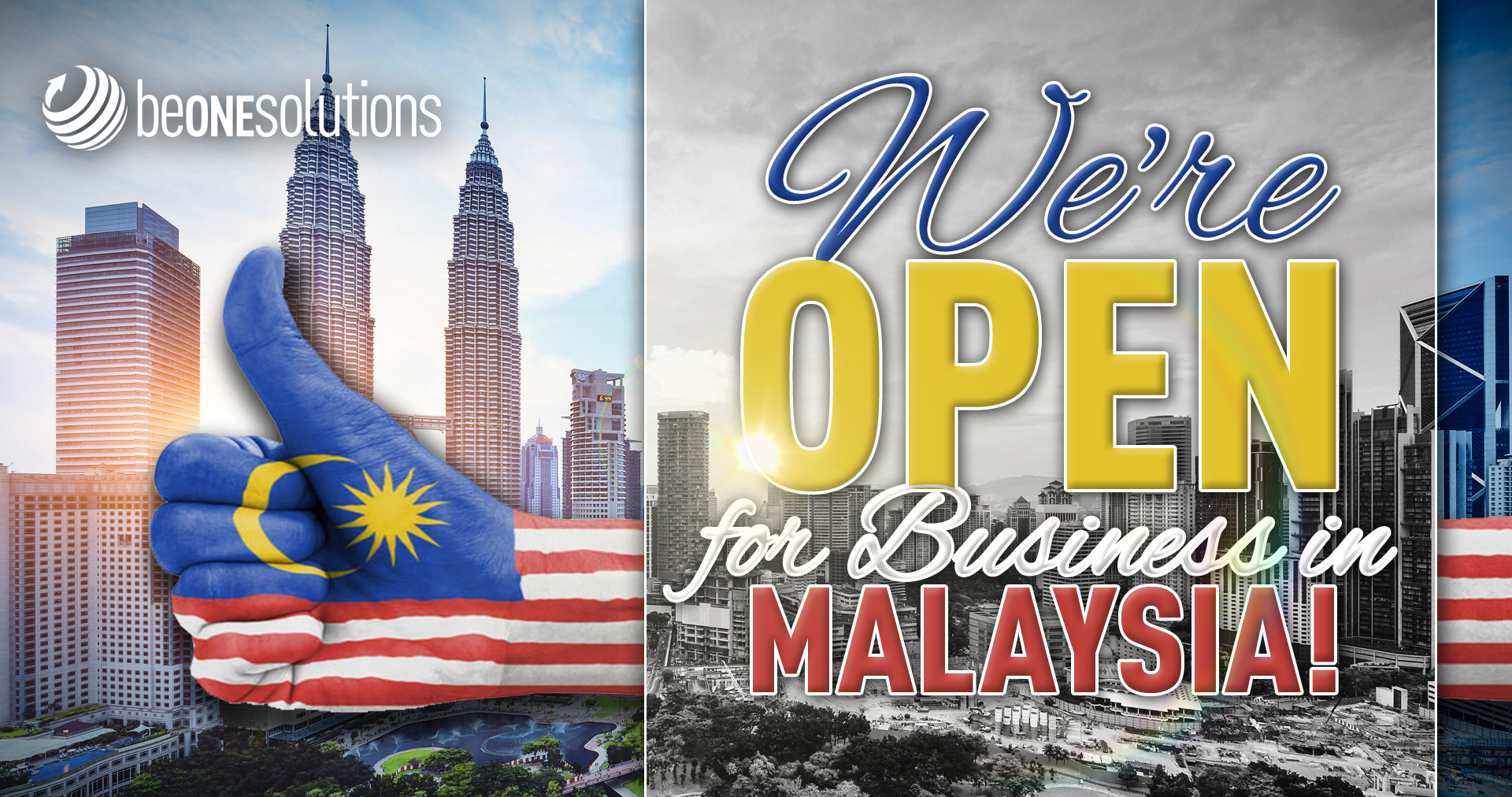 Further expansion of be one solutions continues in Southeast Asia!
During the last couple of years, we have expanded significantly throughout the entire APAC region. It is fair to say we meanwhile operate in most of the major hotspots out there, e.g. in Japan, China and Hong KongHong Kong, which are key markets for us. As we are continuing this growth, we will engage with more and more international companies on APAC soil, helping them run their subsidiaries around the globe run smoothly with SAP Business One. Furthermore, it has been embedded in our strategy, that we follow our LE & MNC clientele:
We're either already there, or may be coming to a neighborhood near you soon - our latest legal entity in Malaysia is a perfect example.
Olli Kylanpaa (Regional Director APAC) says:
Due to a fruitful relationship with our customer Hap Seng and based on some other factors, it was a no-brainer to set up be one solutions in Malaysia. By doing so, we are further enhancing our support capabilities. Of course, being out there in Kuala Lumpur increases our general footprint in Southeast Asia immensely. After Singapore and Thailand, Malaysia was a logical next step, plus Philippines will follow shortly. On top of our entities, we have additional consultants that are based in numerous other locations out there, for example in Indonesia. So, I trust it is fair to say that we got it all covered – in terms of accessibility, resources & capacity to support you to the fullest and from right around the corner!
Iswandi Hamli, who is managing our SEA locations, adds:
This is extremely exciting, we are now able to provide region-wide support in SEA to our existing clients – whether they are over here with their Headquarters or their Headquarters is somewhere else on earth and they need sophisticated assistance for their subsidiaries in pretty much all Southeast Asian locations. I trust opening up in Malaysia emphasizes one key fact to existing and potential customers in Southeast Asia and beyond: be one solutions has the right tool set and a solid global backbone to support multinational organizations around the planet. Keep in mind, we provide you a one-face-to-the-customer approach in combination with our proven and successful be one solutions GLOBAL ROLLOUT METHODOLOGY!