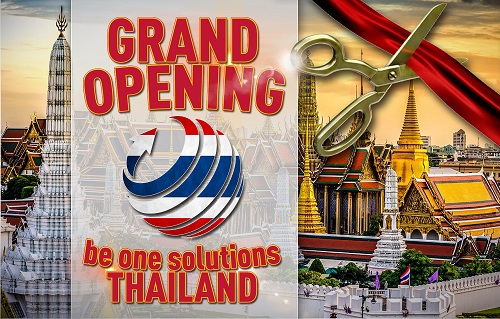 SAP Business One & be one solutions Easily Accessible in APAC Now!
The ink on the contracts is wet still – that's how new the word is on this: As of last week, we can legally operate right out of the heart of Thailand. Olli Kylanpaa, be one solutions' Regional Director APAC, states: "I'm extremely excited to announce, that everything necessary to set up our latest entity is done and we have officially kicked off right here on Thai soil – in the very center of it all, Bangkok to be exact. Even though we've been around, of course – now we have REALLY arrived in Thailand. This certainly increases our footprint tremendously. I can already tell, that our existing customers are enormously happy about the fact that we are in the neighborhood now. And as the word is spreading, business potential is going to get bigger and bigger. We've been blessed to witness this trend for a couple of years now. It's just mind blowing what's going on over here [in APAC] right now. Just watch & stay tuned!"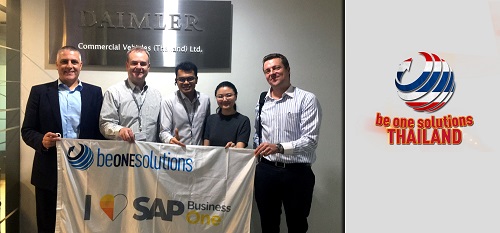 Speaking of customers, one of the first official steps during the grand opening activities in Thailand was to sit down with our dear client Daimler Commercial Vehicles (Thailand) Ltd. / Mitsubishi Fuso Truck Thailand Co., Ltd. (DCVT / FUSO Thailand).  Check out some impressions from that meeting on this page.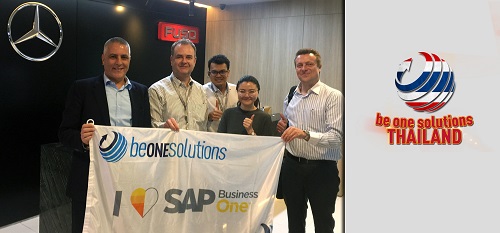 Pictured (left to right):
Uzi Halfon (Founder & CEO at be one solutions), Harald Busch (CFO at DCVT / FUSO THAILAND), Anucha Singhopon (Finance Manager at DCVT / FUSO THAILAND), Vipa Pipatbannakij (SAP Business One Consultant at be one solutions), Olli Kylanpaa (Regional Director APAC at be one Solutions)