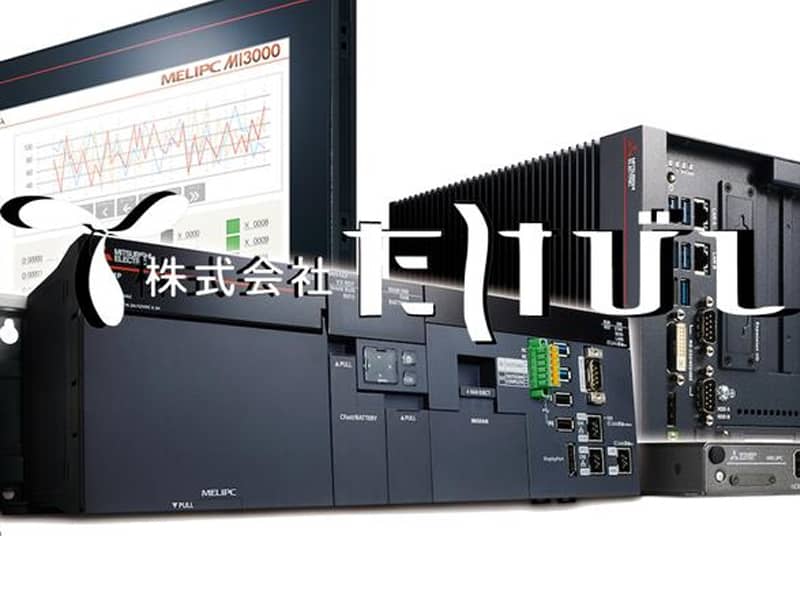 Takebishi Co., Ltd has introduced SAP Business One
to a sales base in Thailand, which is showing rapid growth, enabling strategic decision making of sales and sales management to be made possible by dramatically improving the level of management
As a technology trading company that started in Kyoto, Takebishi deals with industrial equipment, semiconductors, and other devices. With a mid-term vision of "expanding overseas businesses" Takebishi introduced SAP Business One to its sales base in Thailand, where performance data was managed via Excel. During the introduction project, be one solutions Japan, which has consultants who are familiar with the business requirements in Thailand, requested support and had the production up and running in about 4 months. By doing so it dramatically improves the level of management and enables strategic sales and marketing activities for further growth.
Introducing SAP at our Thai sales offices to expand overseas business
From its establishment in 1926 Takebishi Co., Ltd. has been growing as a technology trading company dealing with industrial electric and electronic equipment, mainly Mitsubishi Electric products, based in the Kyoto and Shiga areas. Takebishi Co., Ltd., which aims to achieve FY 2022 sales of 1,000 billion yen in its mid-term vision "T-Link 1000" is focusing on expanding its robot system business and developing its products which utilize AI and IoT technologies with the theme of further strengthening its strengths centered on FA.
Another important theme is to expand the overseas business. The development of new demands in China and Southeast Asia is a growth area with high expectations, but among them, there was the issue of the sales base system in Thailand.
Among Takebishi Co., Ltd's major overseas locations, sales offices in Hong Kong, Shanghai, and Europe (Netherlands) had already introduced SAP Business One corresponding to the tax and business practices of each country, the only place it was not implemented was Thailand. Nobuhiko Hirai, General Manager of the Accounting Division of the Business Promotion Office, said:
"Since our establishment in 2014, our sales office in Thailand has been using accounting software from local vendors and Excel to manage actual data and more. Due to the simple accounting software, there were many areas that had to be handled manually, and it took longer than other overseas offices to generate reports and do monthly accounting. Thailand's business is expanding rapidly around the FA component and we are anticipating a doubling of sales in 2020"
Since the first introduction of SAP /R3 at the head office in 1997 Takebishi Co., Ltd has been using SAP ERP for more than 20 years, so there is already a way to integrate the sales base in Thailand with SAP Busi- ness One. What ended up being a problem was the choosing of a partner that would consistently support the Business One introduction project in response to business in Thailand with many special requirements.
High opinion of be one solutions support structure, which includes a consultant that is familiar with Thailand's requirements
After reviewing several Japanese vendors who had implemented SAP Business One overseas, Takebishi finally decided to request be one solutions for assistance. Katsunori Hirai, Information Systems Division Manager of the Business Promotion Department, explained the reasoning for this.
"The starting point was a session of be one solutions Japan I attended at the JSUG Conference In December of 2018. After that, when I asked for a specific proposal I was told that I could be assigned a consultant that was familiar with Thailand's business requirements and good at communicating in Thai, English, and Japanese. With no dedicated IT staff at the Thai office, talking to the local business representative and preparing manuals were important requirements. In addition, I had expectations for be one solutions to be a worldwide company that is involved in the very development of SAP Business One.
The project was launched in March 2019. After requirement definition, development, testing, user education, etc., we went live 4 months after July. During this process, the basic policy was to use standard functions and not add-on development, but about 10 reports tailored to Thailand's unique requirements were developed using the query function of SAP Business One.
In Thailand, where FA components are mainly handled, the business model is different compared to other overseas bases, which focus on electronic devices and semiconductors. While the other subsidiary handles electronic devices in large quantities at low unit prices, FA components are handled at high unit prices but in low quantities, parts are purchased from different suppliers for each issue, assembled in a factory, and shipped as units. Therefore, not only the cost of the products, but the income and expenditure management of each project is a very important requirement, and unified functions that could manage them in a unified manner were required. be one solutions has demonstrated how to respond flexibly to even these requirements by utilizing past know-how. As for the project itself, it almost went according to schedule", Nobuhiko Hirai recalled.
"The skills of be one solutions' consultants on SAP products were more than we anticipated. We went to Thailand from Japan to support on-site a mere 3 times, during the selection, requirement definition, and acceptance test. After that, a local business representative made progress with two consultants from be one solutions. As this SAP partner understands the language and business of Thailand, it is able to get a deeper insight into their intentions with feedback."
Capture various management indicators accurately and in real time
In Thailand, 6 employees in accounting and logistics are currently using SAP Business One and are working with be one solutions to get their operations on track. Although currently it has been only six months since the start of production, there have already been some results. First and foremost is the dramatic improvement in management levels. Katsunori Hirai explained
In our previous environment in which we used simple accounting software and Excel, it was difficult to quickly understand figures such as purchases, shipments, and sales orders. After introducing SAP Business One, you are able to check various management indicators in real time. Analysis of product cost, profit and loss by model, and profit and loss by customer were also possible, and more advanced decisions of sales and marketing strategies will be possible in the future.
As for the period for the creation of monthly reports, no major results have been reported as of now, but we expect to consolidate them within 5 to 7 business days to be in line with other overseas bases. Also, quarterly results have come out once since implementation, but since this confirmed consistency with the conventional methods, the company is also aiming to further improve efficiency and early finalization of financial results after the next fiscal year.
Considering the upgrade of the SAP S/4HANA system in the head office and advanced collaboration with other overseas subsidiaries.
The introduction of SAP Business One to Thailand was the first project by Takebishi and be one solutions and Takebishi are happy with the results and are entrusting the maintenance of SAP Business One to be one solutions, which will be put into operation in Shanghai as a next step. Specifically, SAP Business One will be moved to a new server environment and operational maintenance will be switched to be one solutions at the end of the hardware maintenance of the current system in March of 2020. For the future of the entire system's backbone, including the head office, Takebishi is exploring more advanced system cooperation between domestic and overseas. Takebishi is considering moving the domestic SAP ERP to SAP S/4HANA by 2022, this is currently in the evaluation and planning phase.
Katsunori Hirai said, "Eventually we will integrate SAP S/4HANA , which operates in Japan, with SAP Business One, which operates in foreign countries, to unify the data format, and we will be able to understand the management status of the group in real time using 2-tier ERP". Also, the company is promoting the improvement of the environment in which employees can work more efficiently through the introduction and cooperation of the web ordering system, the quotation and batch order preparation system, etc., in the peripheral system of SAP ERP. From the first time SAP was introduced, Takebishi has been strengthening its system with in-house resources, and we will work with external partners as appropriate to strengthen the business base in accordance to the IT evolution. In that sense, our SAP Business One implementation project will definitely be a new starting point for future growth.
Takebishi Co., Ltd
Established on April 24th, 1926, the company counts today 590 employees (consolidated as of March 31st, 2019). It's business contents are the following: design and construction of sales and related works of various FA equipment, industrial machines, semiconductors, devices, embedded devices, etc. Marketing of information and factory automation systems, system design, and software development. www.takebishi.co.jp
be one solutions, your SAP implementation expert, is attentive to your needs for all your ERP projects. Feel free to contact us!