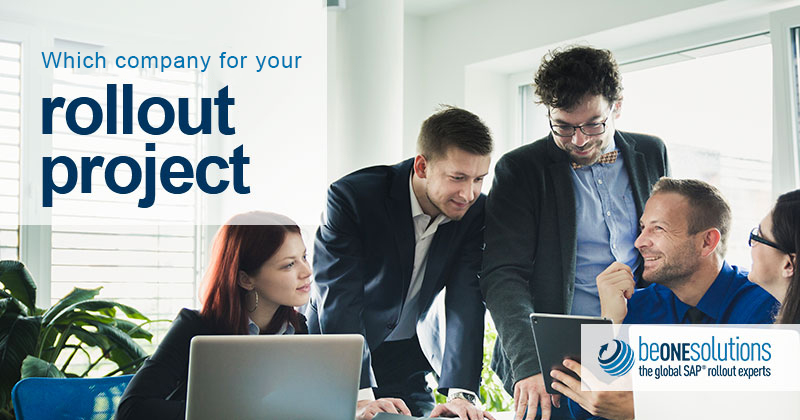 One of the biggest needs of companies undergoing expansion is to put in place an efficient business management system, both at headquarters and in branches and subsidiaries. In addition, it is necessary to replicate the same quality and results of the base office. To achieve these goals, it is essential that organizations invest in rollout projects.
Therefore, we prepared this article with the main obstacles faced by growing companies and how to choose the ideal company for rollout projects to overcome these challenges.
What Are Rollout Projects?
First of all, let's understand the concept of rollout projects. It is the analysis of existing processes using management software and, from there, the replication of methods and good practices for the branches and subsidiaries of a corporation.
Thus, the base office extension obeys all quality requirements and meets local commercial, regulatory and tax compliance.
What Are the Benefits of Implementing Rollout Projects?
By implementing rollout projects to follow the headquarters' best practices and improve business management, it is possible to obtain a number of benefits. Check out the advantages for your organization:
Standardization of processes already used in the base office: the management system allows all activities to be carried out according to the same structure. This makes it possible to increase the team's productivity, in addition to facilitating the monitoring of activities and data analysis by managers.
Total integration of the new units to the headquarters: with standardized processes, integration of sectors and centralization of data, it is possible to improve communication, assimilation and integration of the units.
Best business practices: the replication of the headquarters' processes and the unification of information provide managers with an overview of the business landscape. Thus, it is possible to support decision making and adopt new business strategies.
Cost reduction: with rollout projects carried out with the management system, companies already save time and productivity by adapting the structure to the headquarters. Thus, it is possible to optimize processes, monitor performance, correct strategies and streamline decisions. Which contributes to lower the costs of the expanding corporation.
What Are the Main Challenges for Expanding Companies?
Organizations that are in the process of expanding, mainly to other countries, face a series of obstacles. Among the main ones are:
Integration problems;
Problems with viewing reports and accessing information;
Decentralized information;
Difficulties in finding partners to assist in financial, tax and tax matters;
Difficulty in finding partners who can carry out rollout projects in multiple countries.
To make matters worse, when companies bet on any type of partner, instead of investing in a specialized company, there are several setbacks. See the most common:
The company does not understand the global template;
There is a constant need for rework on the project, which generates excessive expenses;
Lack of data adequacy of the local company.
To solve these problems, it is important to adopt rollout projects in an assertive manner and with specialized companies.
Relying on a Specialized Company
Given this scenario, it is essential to have a specialized company with experience in implementing rollout projects.
be one solutions, the global SAP implementation experts, has highly trained professionals ready to develop SAP global rollout projects in your corporation.
We implemented SAP Business One, an integrated business management system ideal for expanding companies. We are also experienced in replicating the solution in large multinationals around the world.
In addition, we have other differentials. Look:
International coverage with SAP Business One implementation (presence in 25 countries, clients in 60 countries and over 450 implementations);
Knowledge in operations of large customers (multinational companies and large enterprises);
Rollout experience;
International coverage for all continents;
Experience in localization in other countries;
Customized projects according to the customer's needs.
Talk to our consultants and get the best solutions in rollout projects for your company!