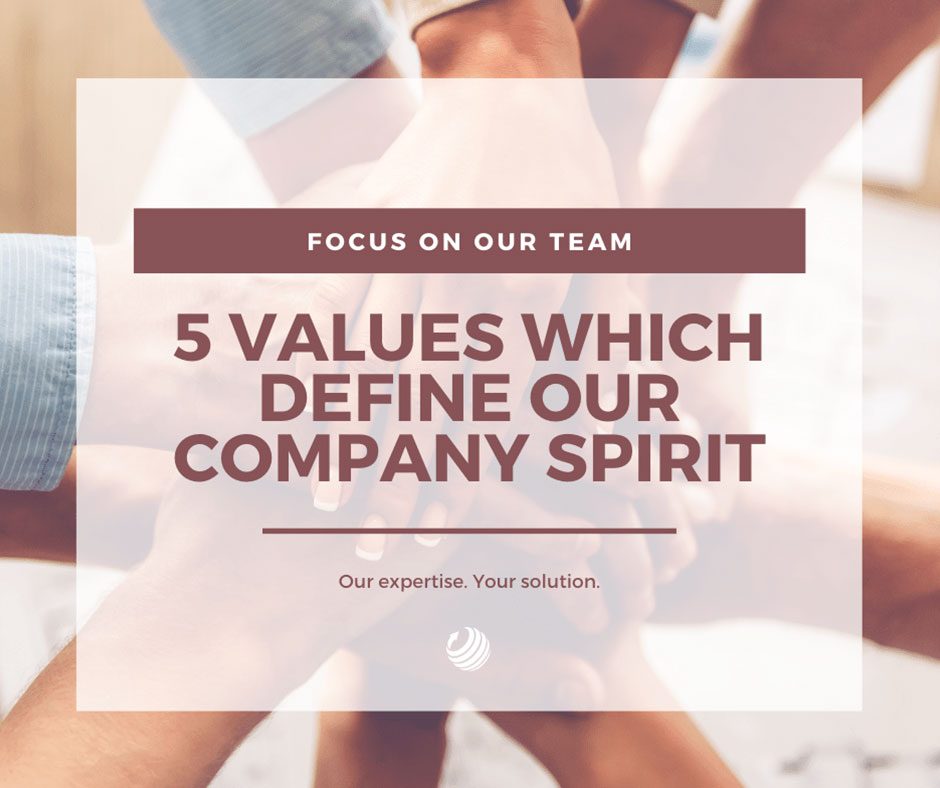 Working at be one solutions comes for each employee with a feeling of freedom. This sentiment alone could define on its own what it is like to be part of our team, but then this blog would be very short! Let's look deeper into how this autonomy defines be one solutions' spirit.
A Flexible Mindset
Freedom in the workplace exist in several ways, such as adjusting your schedule and still be trusted, that you're going to deliver the best of what you do, or freedom to raise what is on your mind. Indeed, even though we have key people, established teams and managers, we are all very free to express our minds, to share our thoughts, to suggest and to even make mistakes. "We are allowed to bring something to the table and be wrong about it. To try, fail, and still be supported for bringing that idea" explains Revital Postachi, former HR Manager at be one solutions. In our company, we work with a flexible mindset and have strong relationship based on trust.
Trust, an Essential Virtue
As one can guess, freedom requires not only a high amount of flexibility but also its fair share of trust. Within our teams, if someone makes a mistake, their manager will have their back and trust the employee to learn from the experience, learn from their own errors. On another hand, every member of our team is free to express and bring new ideas to the table.
That is something that is special about be one solutions: that liberty to be at the manager's table in the sense that not only managers can have ideas, that each and every one of us can bring their own ideas, and that managers give us the liberty to share and try. And if we fail on that idea, we're not held accountable or being punished for it. We are appreciated for bringing it up and for trying it" shares Revital.
Collaboration Brought to the Next Level
Having a voice at the manager table, even without being a manager, having the possibility to share thoughts and ideas on how to improve the company, is the type of enhanced collaboration we maintain at be one solutions. Indeed, we are not a vertical type of enterprise, we are horizontal all the way - and have been for 15 years and counting. Collaboration is valued as an opportunity to share and keep the human part of the business world in action. Participating in contribution as well as by expressing different mindsets; challenging ourselves on different topic, opposing different point of views to get the best out of a discussion or situation. Decisions are taken as a group and not dictated by high, management. Our employees have the power to influence how we operate.
Integrity, a Requirement for All be one solutions Employees
While being a unified working family, we seldom work independently. Indeed, we perform from our home offices - which give us all the advantages mentioned above, which means we need to be trusted to do our best to deliver what we're given in both a timely manner and a professional way. be one solutions functions so well because of the transparency and clarity coming from both employees and management side. When we hire people, we look for people that are able to work independently, to be resourceful and trustful. We are yearning for people with a strong moral compass. We want that not only for us, but also for our customer - because who we are as a company is defined by who we hire, who represent us outside of "the office walls". We have that compass, this integrity, this collaboration, this trust, this flexibility with our team members and with our clients. We consider it as part of our DNA.
Bringing Out Excellence
Combined together, these values create excellence. We want to bring out the best in us, the best for the company, the best for our clients, and also develop our people to the best of their capacities. When employees want to focus on certain areas in their career development, we support them. We are trying our best to listen to their personal preferences and to help them excel in what they do. By doing so, we meet a win-win situation: while liking what they do for a living - and excelling at it, thanks to experience and training - we, as a company, deliver excellence to our customer.
Employees' well-being inside and outside of the company is something we truly care about. "I think that the personal well-being is something that is, again, not unique, but very special with be one solutions. Uzi's lead on this, the way he treats not only managers but the people that he is on a daily or weekly or monthly contact with, is something that has a very human component, that affects how we treat each other in our big be one solutions family." points out Revital. The end result is not the only point that we are looking at. Behind it, there is an employee, a person who is doing the job; and when that person is happy in their personal and professional life, they thrive and are able to deliver the best at work.
In conclusion, be one solutions' spirit lays in the values shared within our team members: flexibility, trust, collaboration, integrity and excellence. If you too are sharing these core values, check out our career opportunities and apply to become part of the family.