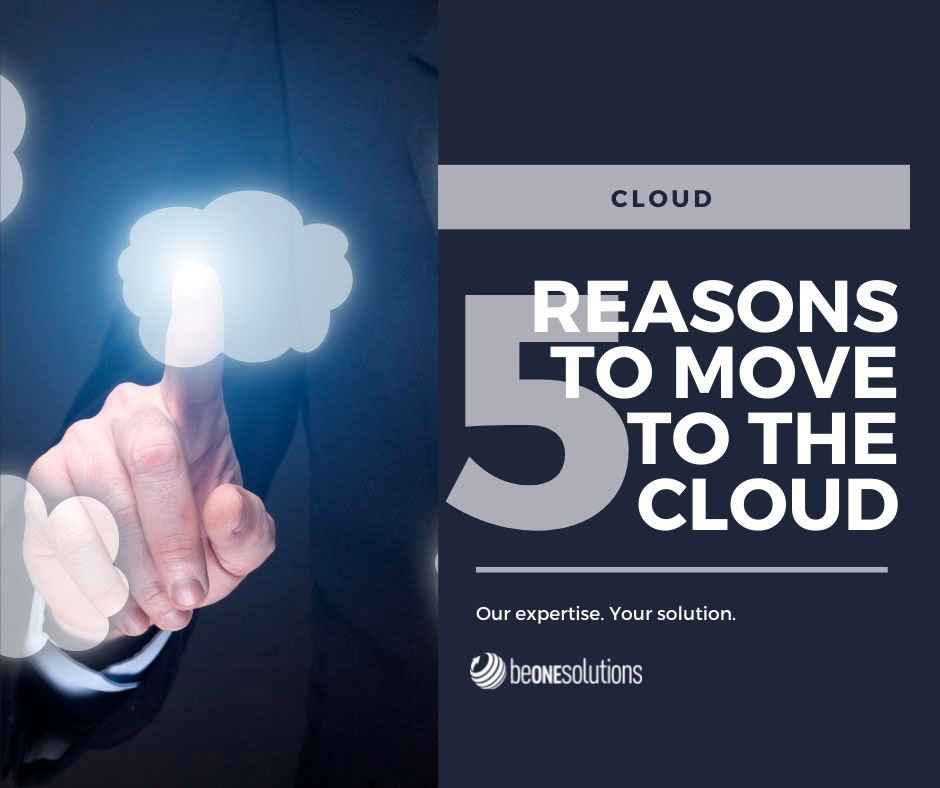 During the last year alone, many businesses have made the transition from traditional data centre storage to cloud hosting. As the COVID-19 pandemic forced the workforce home, challenges such as data access and security needed to be addressed. Real-time access to synced information from remote locations became an immediate need. Large corporations such as Microsoft have now announced a post-pandemic "hybrid workplace" to embrace a more flexible approach for the future. We spoke to be one solutions Regional Director for APAC, Olli Kylänpää, about why he thinks cloud hosting works.  
Benefits of Cloud Hosting #1 Data Centre Storage Issues
Data storage is moving from an asset-based model to a buyer services one. As more businesses consider moving from owned office space to serviced offices or remote working, data storage space is an issue. Kylänpää comments:
"Before cloud hosting, corporate data was stored within company data centres. A company would buy the necessary hardware and house servers on their on-site properties. If the company grew, they would then need to purchase a new server to accommodate that. The The COVID-19 pandemic accelerated the transition to cloud-based hosting, as even larger companies allowed working from home and main office space was sometimes downgraded to service offices. This meant that companies no longer had the available space for data storage." Kylänpää comments.
Benefits of Cloud Hosting #2

Data Security and Working from Home
Cloud hosting initially faced a lack of trust issue. The general misconception was that the cloud was less secure than the average in-house IT support team. Historically, working from anywhere but the office posed data security issues. Employees often only had access to work files from the Local Area Network within their office environment. Applications such as Citrix and VPN went some way to making access safer outside of the office but these needed to be purchased, installed, and then maintained. The lack of trust in the security of cloud hosting now seems to a dissipating. Cloud hosting promises 99.5% availability with greater security when something like the loss of a company laptop occurs. Because your data is stored in the cloud, you can access it from any machine, thereby protecting company data. be one solutions partner with software-enabled services provider, Lemongrass, who are dedicated to keeping data secure.
"Just as be one solutions is dedicated to SAP, Lemongrass is fully focused on providing cloud hosting with SAP on AWS," Olli explains.
Benefits of Cloud Hosting #3

Cloud-Based Cost Efficiency
Although the initial outlay for in-house data storage may seem more cost-effective, it's not. Olli explains:
It's quite a complex sum to calculate because you also have to consider elements such as internal IT staff cost, external IT support, electricity and other related bills, physical office space, air conditioning, high-speed internet and other operating systems, anti-virus software and so on. If you look at it from this point of view, cloud-based hosting is actually more cost-effective.
Benefits of Cloud Hosting #4

Single Point of Contact for SAP and Cloud Hosting 
Nobody wants their ERP and Cloud Hosting providers arguing about why you can't access your data. By forming a strategic partnership with Cloud Hosting provider Lemongrass, be one solutions can offer a single point of contact, helping customers to execute strategic plans and achieve their desired outcomes when moving their SAP systems to the Cloud. Downtime and disruption to production and project systems is the last thing anyone wants during a migration to the Cloud "be one solutions chose Lemongrass as a hosting partner to enable seamless, 24/7 access to the client environment. Lemongrass focus solely on SAP on AWS, which leads the market." Kylänpää adds. 
Benefits of Cloud Hosting #5 The Cloud Grows with You
Rather than the hassle of purchasing and maintaining new hardware every time your company experiences expansion, cloud hosting can seamlessly adjust to your company's growing needs. Cloud-based services are ideal for businesses with fluctuating needs, as it's easy to increase cloud capacity when necessary, by drawing on the service's remote servers and vice versa. This kind of speed and agility is not seen in traditional data centre management.  
By embracing SAP cloud hosting, businesses are modernising their IT infrastructure, creating in-built security and are able to focus on serving customers digitally in new innovative ways. With a modern, open approach to technology, cloud-based hosting offers the agility and flexibility to match future workplace solutions. Savvy companies are now placing the cloud at the heart of their digital transformation strategies, creating a flexible and secure platform for their future business growth. 
be one solutions, your SAP implementation expert, is attentive to your needs for all your ERP projects (read about S/4HANA Cloud). Feel free to contact us!