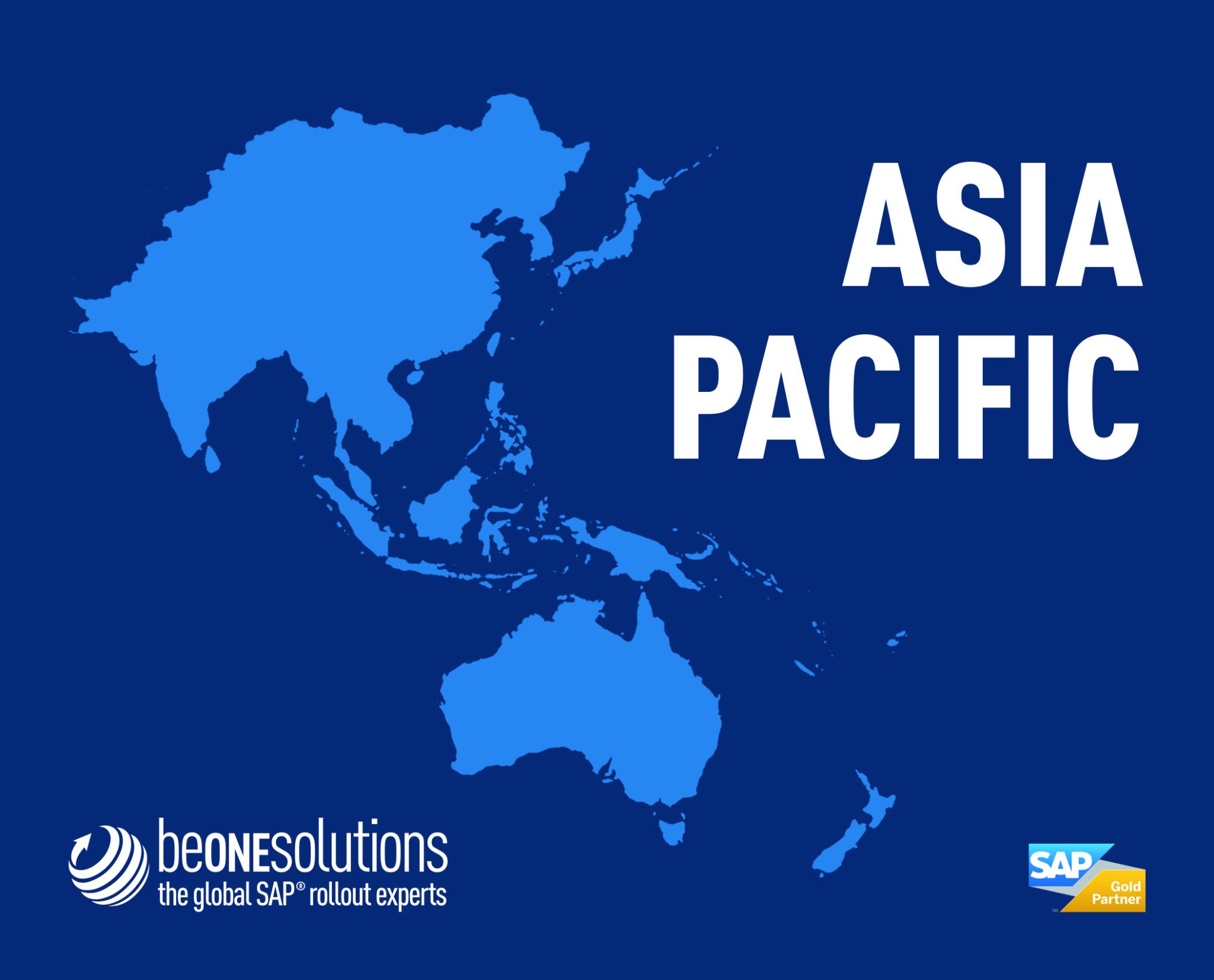 L'année 2020 sera une nouvelle grande année pour be one solutions, en particulier au sein de l'APAC. En effet, depuis la création de la société en 2009, l'Asie est un marché clé pour nous, en particulier au Japon où nos relations étroites avec SAP nous ont permis d'obtenir le label de partenaire Gold SAP pendant plusieurs années consécutives.
be one solutions s'est positionné de manière très unique en tant que leader dans le déploiement mondial de SAP Business One pour les grandes entreprises multinationales et leurs filiales dans le monde. Plus de 10 ans plus tard, le marché asiatique s'est développé et a prospéré en conséquence. À sa tête, Olli Kylanpaa, directeur régional de l'APAC, qui dirige nos activités avec une équipe exceptionnelle pour soutenir la croissance de be one solutions.
L'émergence de nouvelles entités en Asie du Sud-Est
Au cours de l'année dernière, nous avons ouvert des entités juridiques en Malaisie et aux Philippines afin de soutenir notre essor spectaculaire dans la région. Ces opportunités n'auraient pas été possibles sans le travail acharné et l'esprit d'équipe de nos membres d'Asie-Pacifique. Si vous cherchez à faire des affaires dans ces pays, veuillez contacter Iswandi Hamli, Responsable Pays pour Singapour et responsable des opérations dans la sous-région de l'Asie du Sud-Est.
Émergence d'un marché supplémentaire
Bien sûr, nous ne nous arrêterons pas là. Incontestablement dans sa réalisation et son expansion, l'Asie constatera plus tard en 2020 l'ouverture de la 18ème entité juridique de be one solutions en Corée du Sud - 8ème dans l'APAC. Matti Varheenmaa, son futur Responsable Pays , est un leader multilingue - il parle couramment le coréen, le mandarin, l'anglais et le finnois - et possède plus de dix ans d'expérience dans le déploiement d'ERP en Asie.
C'est une période passionnante pour ce tout nouveau projet prometteur, qui donnera un nouvel élan à be one solutions pour entrer dans la nouvelle décennie.
Vous êtes séduit par notre actualité brûlante en APAC ? N'hésitez pas à contacter notre équipe pour discuter plus en détail de vos besoins en matière de déploiement mondial ! Vous voulez rejoindre cette équipe gagnante ? Postulez dès maintenant à nos différentes offres dans notre page carrière. Si vous souhaitez en savoir plus sur be one solutions en Asie Pacifique ou sur nos activités dans d'autres régions du monde, suivez-nous sur LinkedIn, Facebook & Twitter et consultez dès maintenant certains de nos témoignages clients !
Nous sommes une bande de passionnés ensemble
Comment pouvons-nous vous aider?