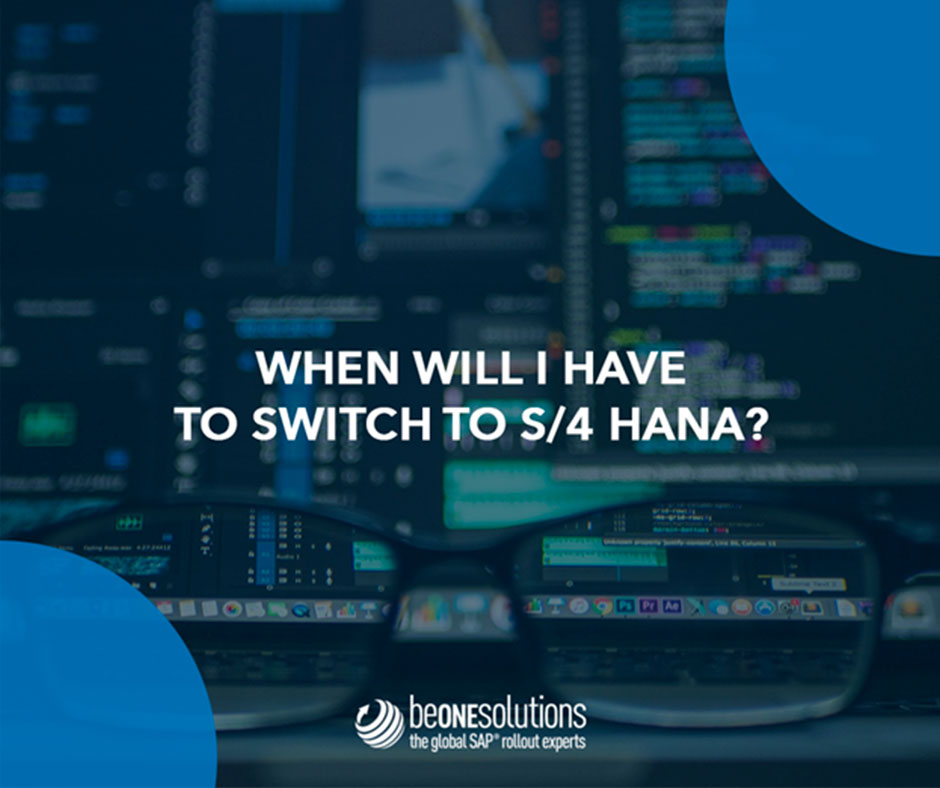 Many companies now realize the benefits of switching to SAP S/4HANA for all of their business solutions, while many are still holding out with the older versions.
In general all changes tend to be difficult, but it is also stressful when there are all kinds of unknowns looming on the horizon. We hope that this article will help answer all of your questions about when you will need to switch over to SAP S/4 HANA.
What is S/4HANA?
First of all, let's look at the different versions of S/4HANA and how the right version is matched with each company.
At a high level, there are three versions: public cloud, private cloud and on-premise. Public and private clouds are delivered as a service, and the on-premise version is provided as a product.
Regardless of the version, it provides an unique user experience.
The Three Versions of SAP S/4HANA Available for Customers
SAP is the one managing 100% the Public Cloud version of S/4HANA. The company will have one contract with SAP, and in exchange, they perform all maintenance, management, and structuring.
Generally, you also will need a consultancy company to take care of AMS, processes, and support your users. But the cloud and infrastructure are all managed by SAP along with chosen Hyperscaler, so there is no need for built-in capacity on the part of the customer or this is minimized.
The S/4HANA Private Cloud option is quite similar to the on-premise version. Private and on-premise are 99% the same. The only significant difference is that a private cloud is a contract directly with SAP regarding license and cloud. But with the Private Cloud option, companies can choose their hyperscalers (like AWS, Microsoft Azure, Google Cloud AliBaba, etc.), and you have access to a full system with all the needed flexibility.
The S/4HANA On-Premise is very similar to private cloud, but companies can choose to own the infrastructure physically or store it in the Cloud and have the authority to manage it.
How Do I Switch to S/4HANA?
There are a few different options for starting with S/4HANA, depending on whether the company is switching from a legacy ERP or starting fresh.
The Options are:
1. System Conversion: This is for those using ECC; they will need to follow a few steps to get to S/4HANA.
2. System Copy: The client uses an old S/4HANA version and wants to upgrade to a newer version. Conversion and copies are technical migrations, so this is a good option if the company does not wish to touch its business processes.
3. Green Field or New Implementation: This option involves bringing in data from legacy systems or older ERP, but starting from scratch or a mix of both.
4. Selective Data Transition: This is brand new to our clients. This is similar to the new implementation, but companies can work in pieces or phases, bringing one piece at a time from legacy or SAP ERP. Big companies who need more time or be careful about the methodology can implement this in phases.
When Will I Need to Switch to S/4HANA?
So the big question is, when does the transition need to be made? There is good news for those who need more time to initiate the crossover. The good people behind SAP S/4HANA have heard the concerns and have created a few options for everyone.
While customers have been told that all migrations must be completed by 2025, this date has been pushed back to 2027. This includes all core applications in the suite.
And now, SAP has announced that companies will also have the option of postponing their migration even further – to 2030. However, with this option, companies will have to pay 2% more for maintenance.
Considering that there are still 40,000 SAP ECC customers worldwide, about 12 will need to go live every day with S/4HANA to maintain a consistent schedule and prevent backlogs. There are now less than eight years left to move all of these clients over to S/4 HANA, and each migration takes a few months.
Simply put, there are not enough consultants available worldwide to do this, so if companies are thinking about converting to S/4HANA, it is wise to plan and make the switch sooner than later.
If companies wait to reach the 2030 end date, fewer consultants will be available, and they will have to pay more. So plan, and think about when you will be ready to start your journey to S/4 HANA. Reach out to be one solutions today to find out which version of S/4 HANA is the best fit for your company.