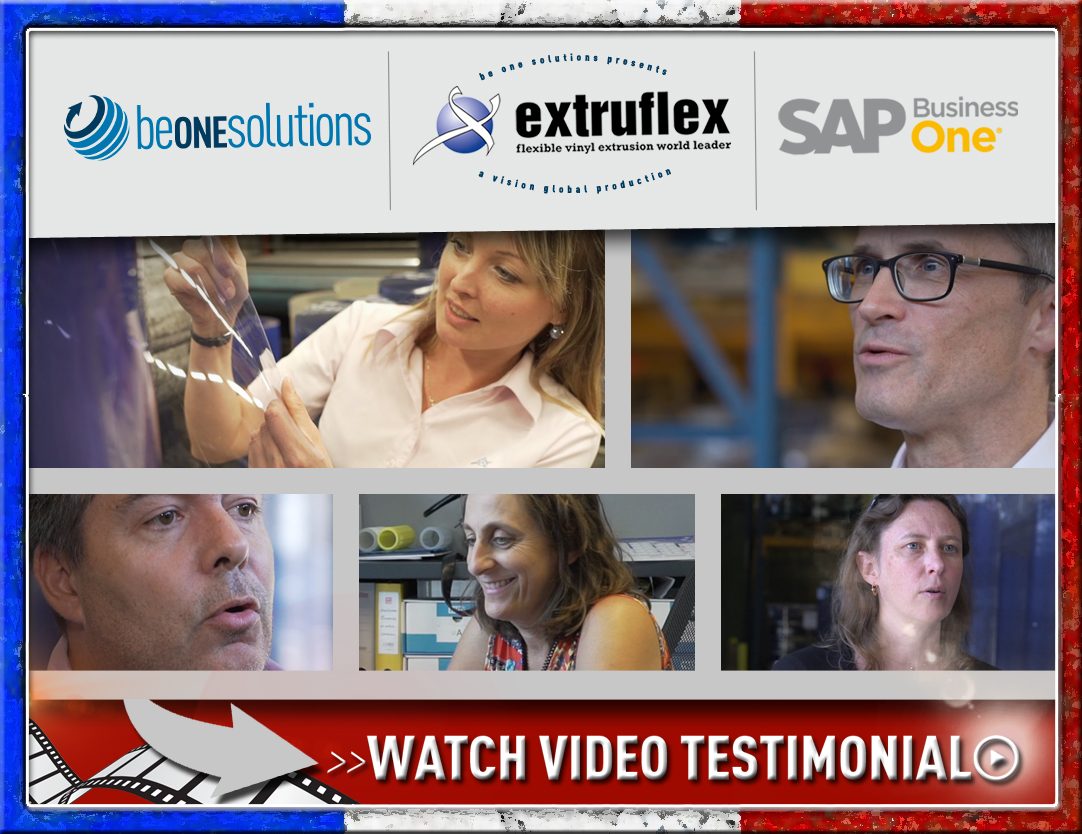 Sustainable and steady growth with SAP Business One® and be one solutions in France!
Extruflex is the "flexible vinyl extrusion world leader". The France based organization designs, manufactures and markets flexible PVC strips, sheets and transparent foils that are used for industrial doors, partitions, flexible window and geomembranes. Starting out in the Hautes Alpes of France, Extruflex meanwhile has become an international enterprise with branches in the USA, China, Germany, UK, Russia and Brazil.  As you can imagine, some of the core challenges of this expansion strategy certainly called for a non-complex, easy-to-handle global ERP solution – that's where SAP Business One® and be one solutions came into play.
Let's cut right to the chase and listen to the customer for 3 minutes. Mesdames et Messieurs, we're honored to present to you a fantastic SAP Business One® customer testimonial with our dear customers over at Extruflex in beautiful France!
As you can see, SAP Business One® with its fantastic worldwide capabilities and be one solutions offering globe-spanning resources formulate a unique support for all international strategies. Keep in mind, from the moment you choose us, you partner up with a single source and a single source only. That's all you need to reach your goals and exceed value driven targets with your strategic ERP approach. Give it a try – drop us a line today!
Let us take this opportunity to thank everyone at Extruflex, first and foremost "mercy beaucoup" to Patrick Chambriard (President and CEO) who is successfully spearheading an amazing operation and a superb team over there. All over here at be one solutions highly appreciate this amazing feedback and we are looking forward to supporting Extruflex' growth in the future.
By the way, do make sure to stay tuned for further updates from our cooperation with Extruflex, and hear about some of our many other projects in France, Europe and the rest of the world on LinkedIn, Facebook & Twitter.
© 2018 by be one solutions | #SAPBusinessOne #beonesolutions #globalrollout #SomeoneYouCanTrust