JSUG: A Smashing Success for be one solutions
The entire be one solutions event team on the showroom floor at JSUG Conference 2018 | (right to left): Emelda Then (Global Marketing Assistant), Kaori Shirasuna (Sales Manager Japan), Takahiro Ishibashi (SAP Business One® Senior Consultant Japan), Kayo Yanagi (SAP Business One® Senior Consultant Japan), Olli Kylanpaa (Regional Director APAC), Gen Okazaki (Country Manager Japan), Uzi Halfon (Founder & CEO), Ravindra Kumar (SAP Business One® Consultant Japan & Alex Wick (Global Marketing Manager)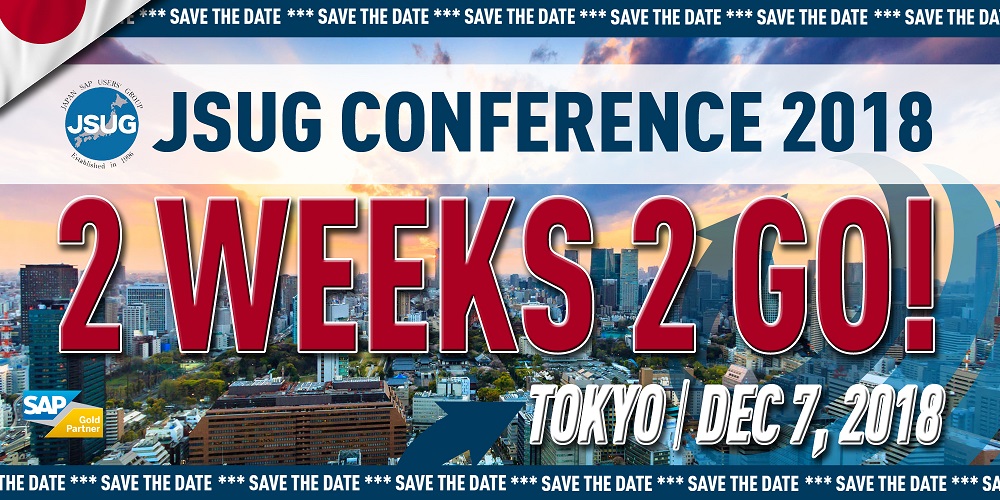 be one solutions live on stage on Friday, Dec. 7, 2018!
We attended the Japan SAP User's Group Conference. Uzi Halfon (Founder & CEO) stepped into the limelight out there, side by side with Ryotaro Nakamura (Head of SAP Business One® at SAP Japan). Remember, not only we was the sole SAP Business One® Partner at the event, but we are also a Platinum Supporter, which means we are pretty darn close to the top of the food chain when it comes to JSUG providing us with the best tools to bring our name closer to the surface. Exciting times ahead!
Stay tuned and keep refreshing our social media channels – LinkedIn | Facebook | Twitter – for an in-depth coverage during & after the event.