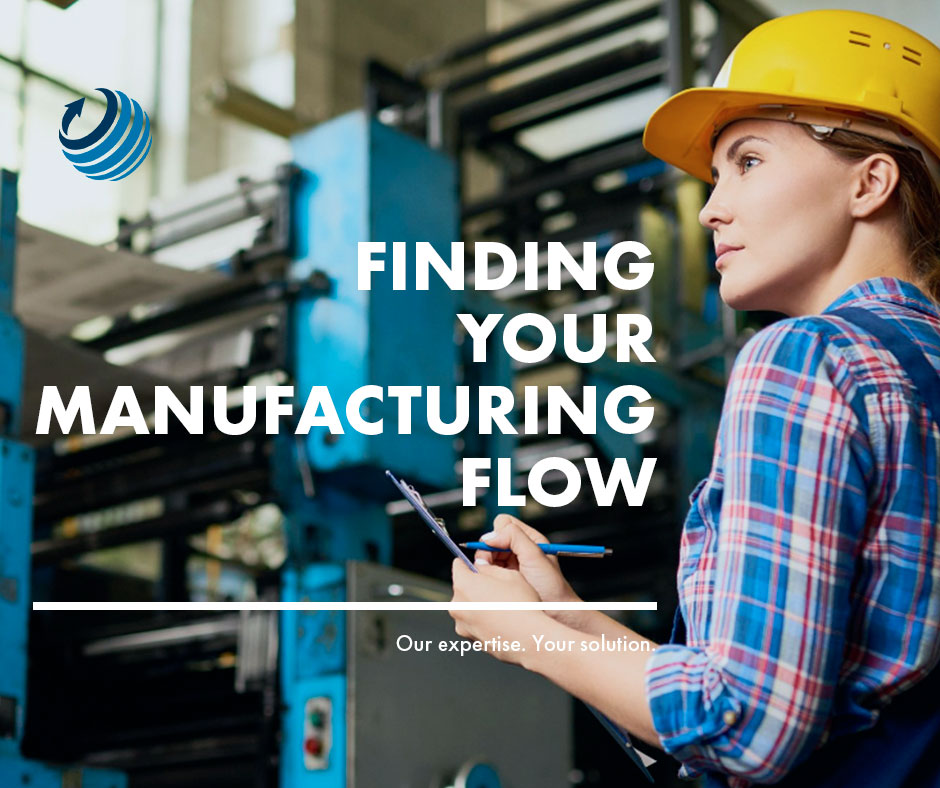 As we have seen over the past year, the global supply chain is a delicate ecosystem that we all rely on to provide essential goods and keep the economy moving. The blockage of the Suez Canal was a devastating example of this fact, as the stranded Evergreen transport ship held up 12% of global trade each day. Although this blockage has certainly been the most high-profile of supply chain issues, other events, like the  multiple COVID-19 outbreaks throughout key distribution centers in Asia, had an equally disastrous impact.
There are dozens of industries that rely on these crucial distribution lines to send their products around the globe. And while large-scale errors are out of the realm of control for most companies, many factors go into maintaining a strong distribution process. On the technical side, ERP systems and digital infrastructure can greatly improve operations monitoring and management. In contrast, both high-level and on-the-ground protocol changes can improve performance on the human side.
These systemic changes can be challenging for enterprises to carry out internally, especially given the global nature, and challenges, of consumer goods distribution. By investing in a powerful ERP platform and leveraging the experience of global rollout experts, it's possible for stakeholders to avoid, or at least mitigate, the impact of the challenges outlined below.
Why making your manufacturing processes lean is a 

must?
Your operating processes need to come first. If an enterprise tries to set up a production flow without having a higher-level visibility, the entire operation is doomed. Creating a tailored procedure, englobing all aspect of your company will make it, in the end, run easier. It is imperative that companies, especially large enterprises with several subsidiaries, take time to understand which are the current gaps before trying to fix them. Doing so will allow a smoother implementation of your new processes.  
Once this has been done, you can focus on the specifics of your manufacturing flow. Your deployment will reflect your operating processes, and you will receive real time data to assist you in your day-to-day activities. Thanks to your newly defined processes, you will be able to react swiftly to any situation as an issue identification will be instantaneous compare to before.  
Hopefully, you don't have to do all of this alone. There are great tools out there with the only purpose to make your work life smoother, and SAP Business One is one of them. 
Boosting your company from within
Manufacturing often relies on small changes and little improvements often repeated. By making your processes lean, you will reduce time wasted and observe the impact of such change in a couple days only.  
Now, wanting to optimize everything from top to bottom is one thing, but what does it look like? Screaming "out with the old, in with the new" at the top of your lungs, standing up on your desk chair? Not quite so. Wishful thinking won't help you on this one, but ERPs will. Especially when they are meant to fit your subsidiaries and that a perfect fit happens to exist for your industry specific needs. 
SAP Business One is one of these great ERP. It is quick to implement, simple to use and will give you an overview of your company without effort. Easy to customize, it provides functionalities you need and personalized reporting. be one Manufacturing is the proper addon to complement SAP B1. Indeed, it integrates seamlessly with SAP Business One and offers a range of industry specific capabilities, making your whole processes unified in one single place, under a uniquely tailored software.  
One of the key benefit of ERP solution is getting real time visibility. For manufacturers, better visibility of plant operations is the first thing to achieve in order to increase their revenues. When each report takes too long to be processed, or when they do not feel like they can rely on the accuracy of the data provided, there is a direct impact on the decision-making process. When we work with a new customer, we have to provide this kind of vision. For instance, last year in Asia, SAP B1, a dedicated set of add-ons and be one solutions' expertise addressed all Stanley Black & Decker needs. Read our blog to learn more about this successful rollout. 
To help your employees spend more time on producing and less time on dealing with administrative tasks, you need a program fit for your company. The issue now is to find the right partner to implement such a solution. 
Choosing a strategic SAP partner to implement solutions and guide you through your lean journey
After realizing that your growing manufacturing business requires a high-quality manufacturing add-on software to accurately plan your production and optimize your company processes, it is time to look at the best way to implement it in your organization. It is crucial for the managing team to take the system implementation seriously enough to be willing to allocate the necessary resources to complete the project on time. 
be one solutions is an SAP partner with a large expertise in rolling out templates all over the world for multinational companies. Matti Varheenmaa, South Korea Country Manager for be one solutions, finds it interesting to look at it from the IT side of things:  
"I have been making ERP, MES and QC systems match with lean production principles for quite many years now and it is always challenging, especially in Process Industries or regulated industries such as Medical Devices or Pharmaceuticals. I often have extensive discussion with customers explaining what we can and cannot do in SAP Business One, knowing which things are supported and which are not. The aim is to match it all at a Value Stream level first rather than looking at each individual function."
When facing a complex manufacturing process, the emphasis must be put on high training. For that, our consultants are all experts with a deep understanding and technical knowledge of the solution they deploy. Being prepared, well trained and experienced is essential to be able to provide one of the best customer service in the industry. Indeed, it is sometimes observed that while being very good with the SAP solution, consultants lack the understanding of specifics of the market segment they operate in. It is crucial for them to know about the intricacies of supply chain or lean manufacturing. As far as Matti Varheenmaa is concerned: 
"Knowing SAP very well is a very large pool of knowledge already, but so are supply chain and manufacturing process. Sometimes from the IT side we tend to simplify things too much and problems arise. Focus should not be only on the software; the manufacturing process must be properly understood before looking at the software solution."
If you want to master the tools which will make your manufacturing company grow faster, reach out to be one solutions today.