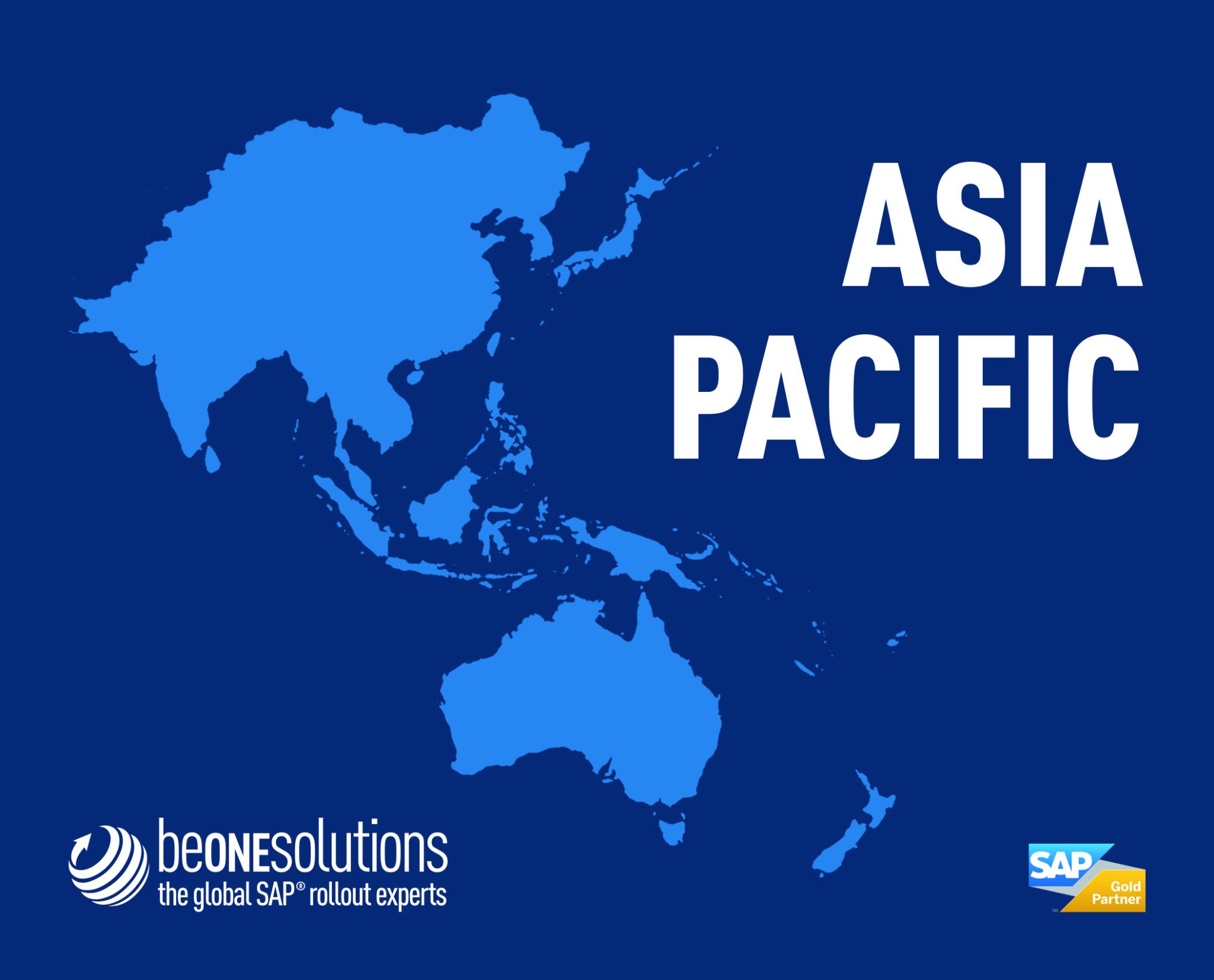 2020 will witness yet another year of greatness for be one solutions, specifically in APAC. Indeed, ever since the start of the company in 2009, Asia has been a key marketplace for us, especially in Japan where our strong relations with SAP brought us to the Gold SAP Partner label for several years in a row.
As we were writing a few month ago in our DACH success exposé, be one solutions has positioned itself very uniquely as leader in global SAP Business One® rollouts for large, multinational companies and their worldwide subsidiaries. 10+ years later, the Asian market has expanded and thrive accordingly. At its head, Olli Kylanpaa, Regional Director APAC, whom is leading our activities with an exceptional team of people to support be one solutions' growth.
New Country Manager in Thailand
Our Thailand subsidiary welcomed this year Vipa Pipatbannakij as its new Country Manager. Vipa started working for us in 2016, where she joined us as an SAP Business One Consultant. Her commitment, devotion and high motivation contributed to her exceptional professional growth and success as Senior Consultant. Those lucky enough to have witness her growth in the past four years, aren't lacking praises towards her. True key member of our team, she is the person to contact if you want to bring your business with SAP Business One to Thailand.
Rise of new entities in South East Asia
Over the past year we opened legal entities in both Malaysia and Philippines in order to support our outstanding rise in the region. These opportunities wouldn't have been possible without the hard work and team spirit of our Asia Pacific members. If you are looking for business in these countries, please get in touch with Iswandi Hamli, Country Manager for Singapore and responsible for the activities in the South East Asia sub-region.
Emergence of one more market
Of course, we won't stop there. Undeniable in its achievement and expansion, Asia will notice later in 2020 the opening of be one solutions' 16th legal entity in South Korea – 8th one in APAC. Matti Varheenmaa, its future Country Manager, is a multi-lingual leader – fluent in Korean, Mandarin, English and Finish – with over decade of global experience in ERP roll-outs based from Asia.
It is an exciting time along this brand-new and promising project, which will boost be one solutions in entering the new decade.
Teased about our hot news in APAC? Make sure to reach out to our team to discuss in more depth your global rollout requirements! Want to join this winning team? Apply now to our various offers in our career page. If you want to read more about be one solutions in Asia Pacific, or from our operations in other parts of the world, please follow us on LinkedIn, Facebook & Twitter and check out some of our customer testimonials right now!