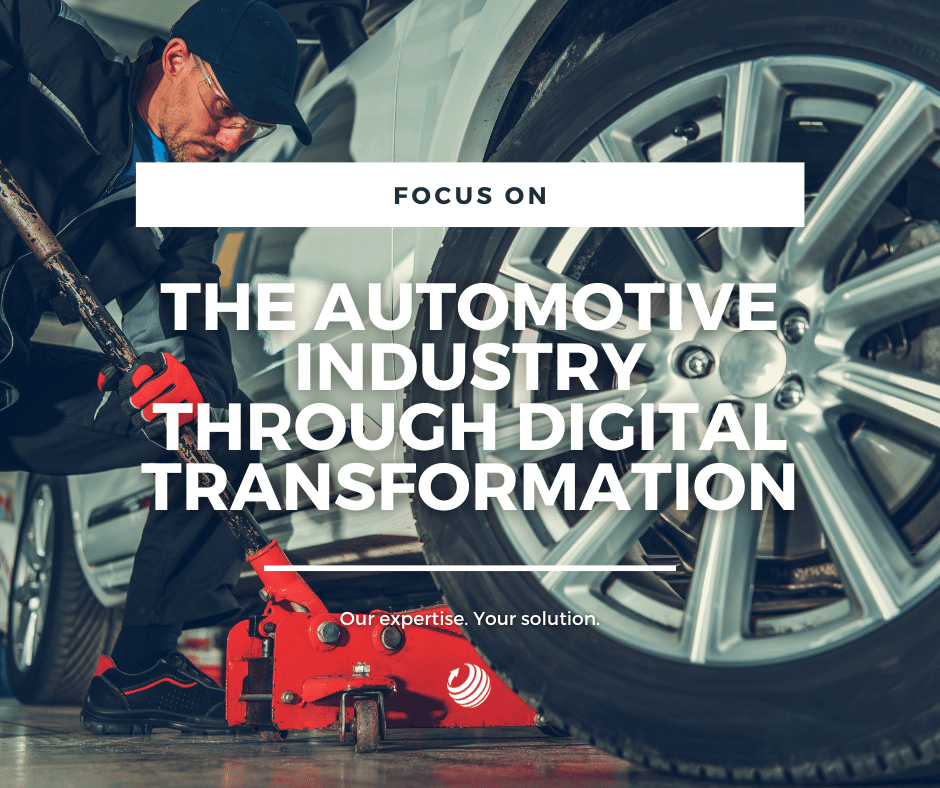 One of the major challenges facing the automotive industry is seamless communication between manufacturers, dealerships, and end consumers. Now, advancements in digital technology alongside changing market trends are reshaping the face of the automotive industry. The rapid pace of digitalisation is turning a formerly hardware-driven industry into a software solutions led one. Digital initiatives have the potential to enhance efficiency, reducing time and cost, which ultimately allows for further innovation. From digital efficiency between car manufacturers and dealerships to sale and post-sale customer relations, digitalisation is changing the automotive industry in its entirety.
Research carried out by global research and advisory firm Gartner proposed that 15% of all customer service interactions will be handled solely by AI this year, which is a 400% increase from 2017. We chatted with be one solutions Regional Director for APAC, Olli Kylänpää, on how the company provides unique integrative solutions for automotive multinationals such as Mitsubishi Fuso, Mercedes Benz, through their general distributors, and Sojitz Corporation.
Digital Transformation in the Automotive Industry: Connecting the Supply Chain
"Implementing ERP using SAP Business One worked well at automotive company subsidiaries and general distributors by reducing time and effort, but it left very little visibility if any on what was occurring at dealerships. Manufacturers want to produce only the number of vehicles a distributor wishes to order. These orders are based on the number of vehicles they think car dealer networks can sell. In the past, they did this largely via a monthly excel spreadsheet. Imagine a manufacturer receiving multiple forecast spreadsheets via the distributor from a myriad of dealers; it was impossible to accurately forecast car sales. Add technological advancements onto this, such as changes from gas to diesel to electric and this archaic system fails." states Olli.
be one solutions dealer management system allows all forecasting to be seen online. It is a unique dealer management solution which integrates SAP ERP products, such as SAP Business One or S/4HANA. All car dealers can easily maintain their forecasts with full visibility to manufacturers.
"Similarly, our DMS works well in regards to purchase order integration between distributors and dealer networks. Dealers tend to raise lots of orders with a distributor. These were traditionally sent via paper purchase orders and then keyed into an ERP. This possibility saved a little time on data entry, however, be one solutions data management system fully integrates the process; from ordering, delivery, and possible return. This type of digital transformation mitigates risk and saves time and effort." enthuses Kylänpää.
The entire automotive vertical benefits from this type of DMS; from car dealers, auto parts and accessory stores through to tyre dealers.
Single Point of Truth
Another example of effective digitalisation is seen through the lifecycle of a new car purchase. Olli explains
"When a consumer buys a car from a dealership, in the past, the manufacturer had difficulty tracking information. The car was not purchased directly from the manufacturer so information such as warranty start and end dates weren't communicated to the manufacturer. A new car owner could visit any local dealership for service under warranty, yet how would the manufacturer know whether to supply the dealership with free parts or not?". Be one solutions DMS provides that "single point of truth", a place where everything from dealership and owner purchase dates, warranty start and end date, and full service history is captured with full visibility.
Fully integrated with SAP Business One and SAP S/4HANA Cloud, this end-to-end service is unique and easy to navigate.
Hap Seng and Mitsubishi Fuso Automotive Solutions
Hap Seng Truck Distribution approached be one solutions with a challenge. The company was formed to acquire Mercedes Benz Malaysia commercial trucks business and they were searching for a software partner to help their growing business. With a proven track record in the automotive industry, be one solutions stepped in with an integrated ERP using SAP Business One. Helping management to analyse their data, Hap Seng gained valuable insight on its business and was able to focus resources correctly and support its customers. Processes were simplified and customer service improved exponentially.
Mitsubishi Fuso came to be one solutions when it was setting up two new subsidiaries. The company required seamless and reliable software which would working efficiently across the new entities. Local laws and regulations needed to be observed in both new locations. Be one solutions integrated an SAP Business One system with agility, giving Fuso a flexible software solution. Their reports are easy to customise between departments and management are now expanding the system into other areas such as warehousing.
Digital transformation is set to affect the entire automotive value chain, from initial car designs, production lines, distribution, and retail. Digitalised systems for collision avoidance and autonomous emergency braking are already becoming commonplace and technology specialists are being called upon to supply everything from cybersecurity to cloud computing. After-sales services such as digital predictive maintenance and 3-D printed parts will also assist with future car sales. Over the next decade, digitalisation is set to develop further in the exploration of car-as-a-service (CaaS). This will enable digital-friendly consumers to summon a car via an app when they need one. Automotive companies should swiftly capitalize on these new opportunities and reap the financial benefits from this disruptive innovation. Maybe we really are reinventing the wheel.
be one solutions, your SAP implementation expert, is attentive to your needs for all your ERP projects. Feel free to contact us!