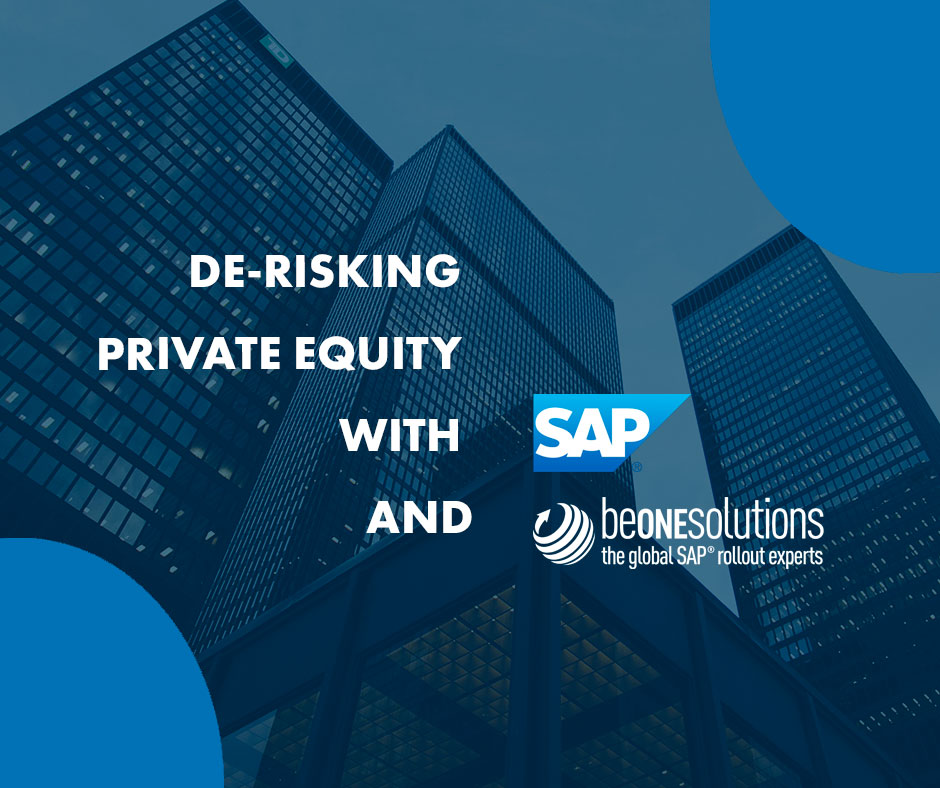 A recent webinar with SAP experts, partners, and clients, highlighted that over 30% of all new SAP clients in the past year had been involved in capital allocation—private, growth, and venture capital, and other financial investment firms specifically. This significant fact perfectly highlights how these firms are increasingly looking for an edge regarding revenue and market expansion. Given new reports on the success of midmarket businesses at both the domestic and global levels, it's not hard to see why this is the case. 
A recent report from the National Center for the Middle Market explains how this small group of companies, representing around 3% of all American companies, are responsible for nearly one-third of private-sector GDP and employment. Often classified as businesses with revenue between ten million and one billion dollars, midmarket companies represent a catalytic force for economic activity across the globe. As their strong performance continues, various equity firms are looking to take advantage of this output by investing, acquiring, or merging with midmarket organizations.  
According to a 2021 report from the National Venture Capital Association, the first quarter of this year saw a record-setting 167 deals over $100+ million in capital investments, for a total of nearly $42 billion. This trend is also present globally, with Japan and other countries in Asia showing strong interest in acquiring international subsidiaries.  
However, this process is not without its downside. Although most capital firms tend to be more risk-tolerant than your average enterprise, they need to be very careful in how they choose to navigate the private equity and mergers and acquisitions space. Not every innovative idea or disruptive technology is going to end up being the next Netflix or Uber, quite the opposite in fact. If these firms aren't careful, a seemingly strong candidate can end up being a bust, incurring a great deal of financial and opportunity costs.  
Private Equity Risks 
The large potential gain of a private equity fund is offset by a series of risks that will likely be realized if the firm isn't diligent in their actions. Without the proper advisors, business partners, and tech-enabled systems in place, private equity can easily fall victim to the risks outlined below. 
High Market Risk 
Unlike the publicly traded companies that traditional firms invest in, private and growth equity involves speculating on small companies with the potential to go big. There's no assurance that this will become a reality, and so the default risk in this market is very high.  
Low Liquidity  
Because private equity invests in helping build and scale a business, as opposed to investing in a prominently established one, the money is not easily accessible to the firm. This is compounded by the fact that earnings can be slow to develop in growing companies, meaning the returns may not be available for withdrawal for extended periods of time.  
Operational Risk 
Irrespective of industry specifics, private equity funds need to assess the management team, software infrastructure, and processes used by SMEs before fully committing to investments. The operational risks need to be accurately appraised before any funding is collected to ensure that it's possible to scale the business. However, these variables can be difficult to assess, especially with the rapid pace of change within today's market economy.  
Solutions for Private Equity Investment Firms
Unlike traditional asset investments, there are no traditional broker services that can help select various suitable private equity investments. It's precisely this reason that makes this kind of capital allocation so risky and potentially rewarding. Luckily, there are service providers and consulting experts that have the extensive experience and resources necessary to support private equity firms on their investment journey.  
Midmarket Strategic Innovations with SAP 
The German tech giant Software Analysis and Systems Development (SAP) has nearly half a century of experience dealing with large organizational systems. Their latest ERP solutions are used extensively worldwide, in 180 countries, and over 25 different industries. One of their more recent innovations has been the development of their Midmarket Strategic Initiatives service: a team of SAP experts who specialize in driving private equity into new markets.  
The Private Equity Midmarket and Strategic Initiatives team partners with firms to help them derive maximum value out of their portfolio companies. Through the combined use of their powerful ERPs like Business One and S4/HANA and relationship capital from experienced professionals, this service allows private equity groups to realize a host of benefits from their companies, including: 
Intelligent and Integrated Spend Management Solutions

 

Greatly improved customer and employee experiences

 

Revenue growth

 

Successful digital transformation

 
SAP Rollout Experts
Global SAP rollout experts, like be one solutions, provide the perfect supplement to SAP's private equity services. This team of SAP implementation experts represent numerous countries across the globe and are capable of communicating in 17+ languages, an increasingly important factor as private equity investment continues to expand globally. This team has implemented SAP solutions in over 60 different countries and 500 different subsidiaries, meaning they have extensive experience on the ground-level integration of new ERP systems like Business One and S4/HANA.  
For companies to rapidly scale quickly and sustainably, there needs to be constant contact between management, stakeholders, and other business partners. be one solutions excels in this department and knows how to integrate both global and local processes to preserve the core aspects of growth companies that are so critical to success.  
If you want to learn more about how private equity investment can benefit from the combined efforts of a top ERP services and their expert partners, reach out to be one solutions today!