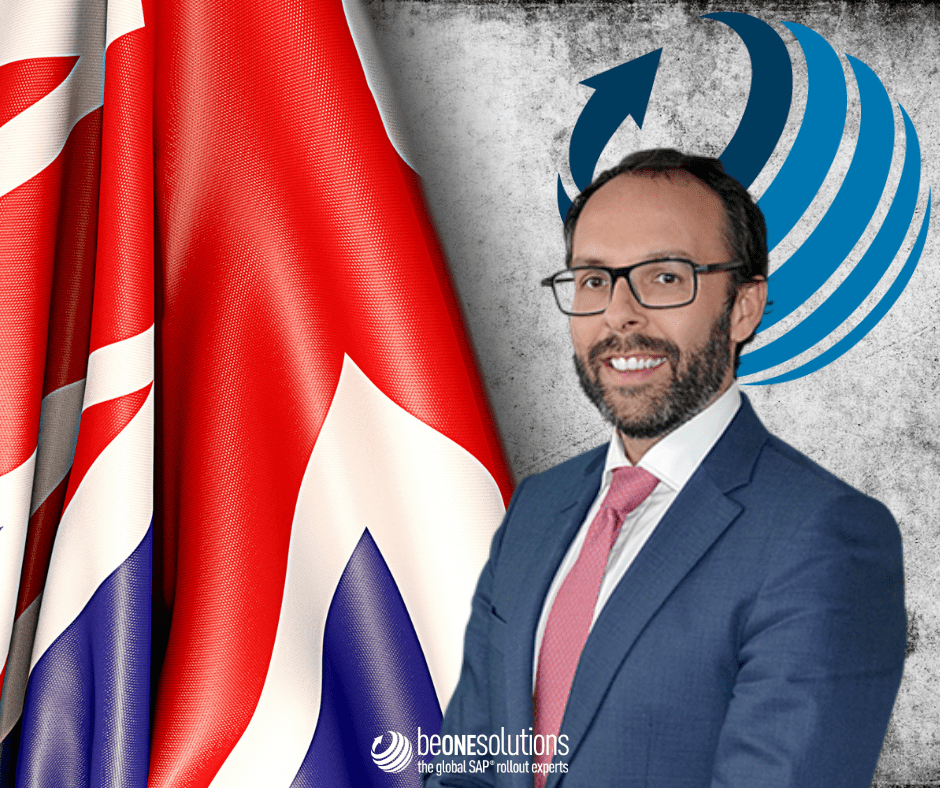 While be one solutions is present in over 25 countries, we have 16 legal entities so far – counting one in the United Kingdom, which opened in 2020. We wanted to be present in this specific market for quite some time, and when the opportunity to expand our business there showed up, we took it. Brexit was one of the triggers for us to move and to speed up our processes to open in the U.K., which is today the 5th most significant market for SAP.
An anticipated opening, accelerated by Brexit and resulting in successes
"We are a "boutique" consulting company. A company that focuses, despite all of our excellent technical skills, on providing excellence in our service while being on our customers' side In the good and challenging times which all companies have.
And it is to tackle these challenges that companies are or will be facing, whether with the Brexit or with another situation, that we are opening this new entity" declares João Sá Rodrigues, acting U.K. Country Manager. This opening is a clear sign to tell our customers "we are here to support you". Undeniably, we are here to help our clients, who will be compelled to move to the U.K. and open their subsidiaries to adapt to the new economic reality - which is still undefined. Indeed, all the bilateral economic agreements are still being negotiated, especially the one with the European Union, so this turbulence is something that will disrupt our customers. We do not want to that finding a partner to help them settle their systems, their businesses, to run smoother, to not be an additional constraint for them when moving into the U.K. or out of the U.K.
In short, we anticipated this U.K. opening and moved fast to make it happen. We accelerated the process to be an SAP partner in this country; we prepared our team to be ready to welcome our existing customers in the U.K. And our customers who will need to open subsidiaries there as well as the U.K. multinational companies who will need to open new subsidiaries out of the U.K. because of this Brexit, COVID or other business challenges and opportunities.
Meanwhile, COVID-19 happened, which brought even more disruption. However, we maintained the opening, and accelerate it up even, because the way we operate is not only on the methodology but also on the tactical approach. This allows us to be on the edge of the curve and to embrace our customers to work in a new way. "We are already used to work remotely, with the right tools and - let's call it - with the right savoir-faire to keep the team motivated with their spirit high" mentioned João. "Sometimes saying jokes and trying to cut as much as possible the distancing which comes with working from home helps to bring things in perspectives. Of course, it is not the same as when working face to face, looking people in the eyes and feeling the atmosphere" he adds.
"We are already used to work remotely, with the right tools and - let's call it - with the right savoir-faire to keep the team motivated with their spirit high" - João Sá Rodrigues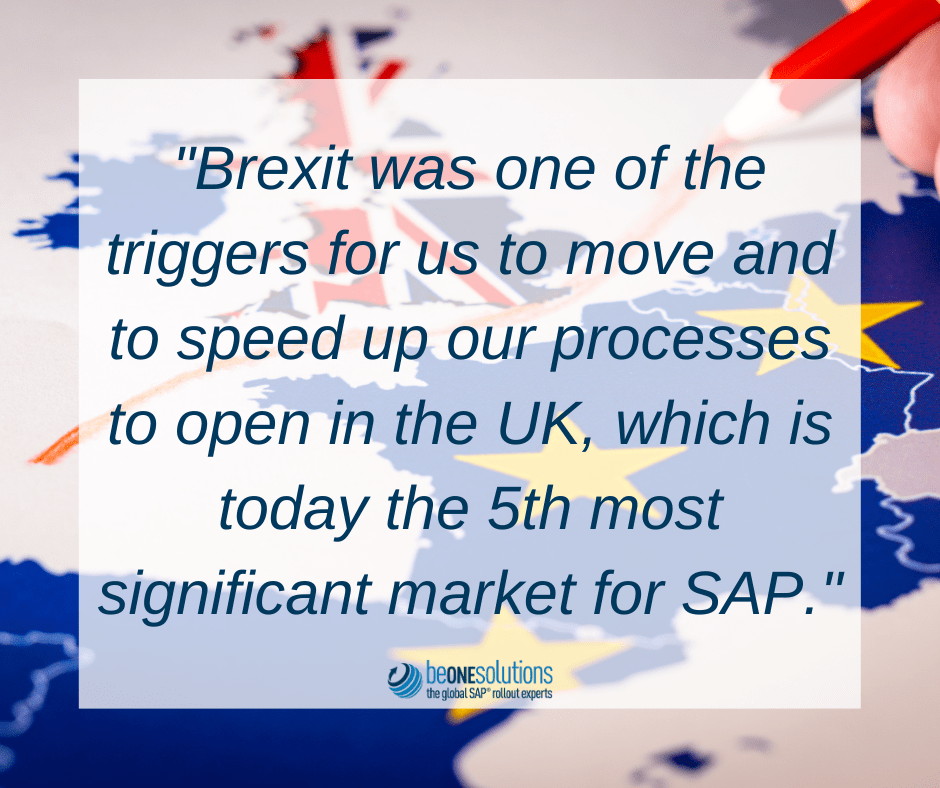 Our way of doing things, our expertise, our vision on being with our customers in their upcoming challenges was the driver to expedite this opening in the U.K. A subsidiary which is established and already has successes with current and new customers and new challenges too as our U.K. customers are expanding their operations to other countries.
After most projects, our customers choose to reinvest in be one solutions
"As part of the U.K. subsidiary, we helped two of our main local customers to deliver over 12 projects globally in about 6 months. Furthermore, since the end of the summer, we have launched 11 new rollouts projects" João explains, being now on the other side of the curtain and having witnessed these global accomplishments. In other words, for its first existing year, be one solutions' United Kingdom entity will have supported 23 big projects. "This result is due to the engagement, the trust and the commitment which we have with our customers," he tells, "but we truly measure our success when these customers we finished projects for, are putting back their trust in us and reinvesting in be one solutions as part of this journey". It's a lot of work, and these are not small projects: we are talking here about global activities in Asia (China, Taiwan, South Korea, Malaysia), Oceania (New Zealand), Europe (Germany, France) and America (Brazil, Mexico, Canada, USA). We are not operating in the United Kingdom - we are delivering outside of it, for large local enterprises. "We can support a U.K. multinational company internationally and to roll out across the globe without any limitation. We cover almost all continents while managing all these great projects with amazing teams remote and on site to support our customers." discloses João.
The best part? The various projects are managed by different project managers and a team of consultants. It's true team work as be one solutions, with the right people in the right places, and all of them have the same commitment to excellence. "Our customers want a team that can make the journey with them and can help them bring consulting along the way," says be one solutions' U.K. Country Manager before claiming "this is the big game-changer between being just another partner and being one solutions. As I said, we are a boutique. That is the difference".
Our strength lies in our mobility and in the way we collaborate globally in different time zones, continents, with different cultures and religions. We can operate in a way that customers perceive the value we deliver, which is quite a challenge nowadays. In a nutshell, if you are a multinational company or a large enterprise based in the United Kingdom, looking for an SAP partner to help you on a worldwide scope, be one solutions is your answer. Yet, if you are a multinational company or a large enterprise based outside U.K. and searching for a local yet global partner to assist you in the country, drop us a message too.