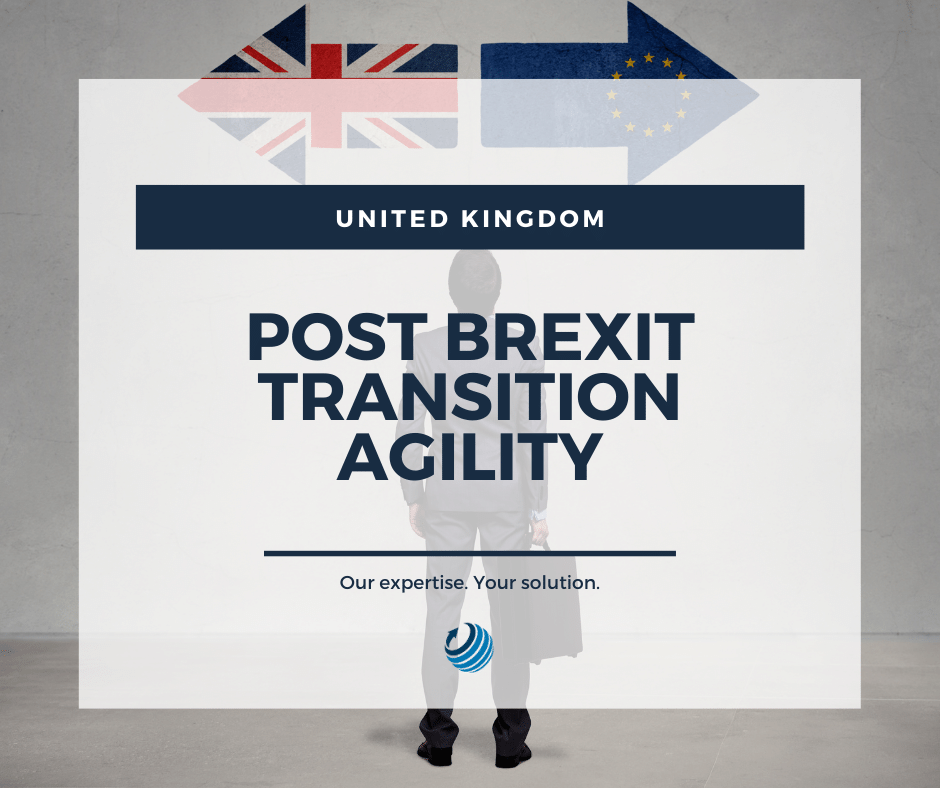 Post Brexit transition agility with be one solutions
A compelling event and still within the discovery stage, it is too early to determine the profound impact that Brexit may have on global business. The challenges of adapting to Brexit continue as companies are exposed to new trade agreements, new laws, and new fiscal mechanisms, introduced both within the UK and European Union.
We interviewed be one solutions UK Country Manager João Sá Rodrigues on the current issues surrounding Brexit.
"Brexit, like other trade agreements, made quite an impact due to the size of the UK as a market," João explains. "In 2020 we opened a subsidiary of be one solutions in the UK because we could see market potential. The UK holds one of the highest number of multinational companies in the world. As a global roll-out consulting firm which helps multinational companies to program manage SAP roll-out strategies, we are perfectly positioned to assist with Brexit transitions."
Present in over 25 countries and with 18 legal entities worldwide, be one solutions has implemented global templates on multinational companies using SAP for over a decade. Having deployed SAP in more than 60 countries worldwide, the company has secured a robust portfolio, rolling-out thousands of programs incorporating 1 and 2 tier strategies.
As a close trusted partner of SAP, the company uses SAP ERPs as part of its service and strategy. It takes time to understand each client's unique requirements before creating a template. In addition, the development team build the right integrations and customization for each client's systems, making them both unique and robust. By increasing the level of automation, it removes reductive work and mitigates the risk of having the wrong information on their systems. This then increases productivity and data quality.
Having identified differences between the template and local legislation and local best business practices, the team can then plan and execute the roll-out. "We start with a standard then give it customization. Much like buying an Armani suit then having it tailored to fit you exactly; change a button here, take a sleeve in there, you are a left with a perfect fit." João analogizes.
Potential Issues Post-Brexit
Post-Brexit, if a UK company wants to open a subsidiary in Europe because let's say, a specific trade agreement offers them a competitive edge in their business, be one solutions can support them by acting as the single vendor for all subsidiaries. The team implements unique templates with the same business processes, compliance, and audit trails as their headquarters. These are then rolled out to all subsidiaries.
"If a business feels threatened by a trade agreement such as Brexit, they may need to swiftly move to another region, possibly within a few months. Be one solutions is perfectly positioned to ease this process, building transfer logistics to suit individual customer needs. We can deliver effective SAP solutions that are compliant with all legal, accounting, and business process changes. We do this with an agility that, only a truly global company with local expertise, can provide." Rodrigues comments.
As trade agreements are negotiated, companies often have little time to adapt and may need to move swiftly to a more favorable market. Pre-Brexit, if a UK company wanted to launch a new subsidiary within Europe, it only had one region to comply with. There are now 27 individual countries with which to comply. "Moving or expanding to a new region involves setting up new incorporation and hiring and training new staff, so already having a transferable template means that you're not starting from scratch. You have your partner within that country and can become operational quickly," explains João.
The Benefits of a Single SAP Provider in a Post-Brexit World
be one solutions helps companies with global businesses to work with a single provider. Trying to find a trusted local partner in each country in which a client operates is not only a headache, it's almost impossible. Managing each individual partner can be extremely time consuming and time is money.
It also takes a massive toll on company resources, as the CFO or Sales Director is required to relate to new cultures and explain their needs in new languages. Having one Account Manager and one Program Manager for all global roll-outs allows clients to experience consistency of service and support throughout. The approach guarantees repetition, standardization, evolution, and success. All of this saves money and keeps customers focused on what matters; their business.
be one solutions high success rate lies in having focused senior consulting teams across the globe with expert local knowledge, implementing global roll-outs. Simply put; the global reach, local expertise. Rodrigues expands on this "Successful clients understand the importance of IT, automation, and digital transformation. be one solutions customers have the maturity to appreciate the need for multinational roll-outs with the ease of one single, trusted provider."
Allowing João the final word "be one solutions removes the challenges of securing local partners to rely on global IT strategy. We value the close bonds we create with our customers, who trust us enough to share their strategies and challenge us on how IT can leverage business initiatives and close gaps. We view each client journey as a joint mission, not only to increase business efficiency but to also feel motivated and fulfilled. We are like a concierge; we want our customers to be happy and their businesses healthy, which has a lot to do with our expertise and agility to move within countries with ease."