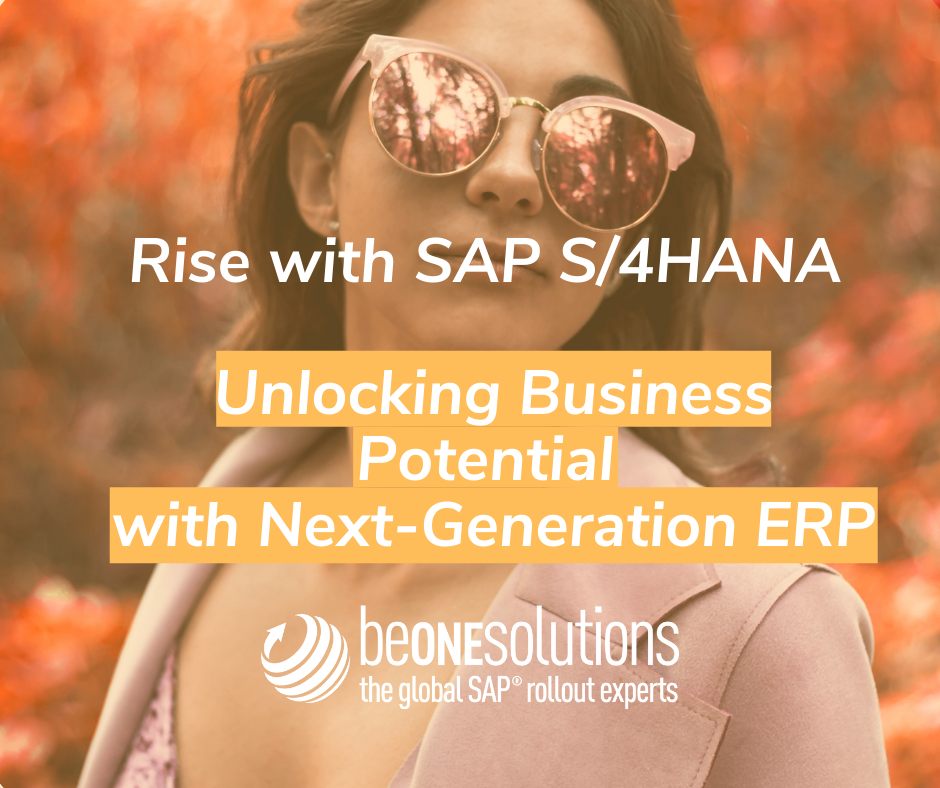 The tech boom is leaving enterprise companies with more options than ever for managing and planning resources. With data integration, automated processing, and enhanced communication capabilities available for SMEs and Fortune 500 companies alike, one would think that executives and stakeholders would be chomping at the bit to overhaul their current ERP systems. But reporting shows that isn't the case for all industries.  
Digital transformations are an intimidating process, and it appears that the COVID-19 pandemic has tightened the purse strings when it comes to investing in new digital solutions. Despite all the support and service providers available, many companies are still scared of the "big scary monster" that is an ERP update. However, as Industry 4.0 continues to progress, this monster will only be replaced by a larger one: obsolescence.  
Tech companies and rollout experts are looking to address the fears of wary executives and stakeholders by innovating how they approach interactions with existing and new enterprise customers. German software giant SAP is leading the way on this front. 
RISE With SAP
In an effort to bring the global economy into the 21st century, SAP has unveiled its innovative new campaign: RISE with SAP. This comprehensive digital transformation service allows companies to integrate new systems when and where they want, meaning customers have an unprecedented level of customizability when choosing their solution.  
The seasoned engineers and design experts at SAP are using this initiative to incorporate all of the best practices the company has gained over its half-century of operations. An ideal end result, the RISE with SAP process brings the premier value that enterprises expect from their ERP at a much faster rate. To help calm any concerns about the efficacy of this new service, SAP experts are walking executives through a hyper-accurate projection process so they can identify exactly where they will be saving money. 
In addition to offering a comprehensive, single SLA and expert support, the latest SAP initiative also includes their cutting edge new ERP, the S4/HANA system. 
What is S4/HANA? 
With the new S4/HANA ERP, SAP is bringing the latest technological developments in the industry to enterprises through an easy-to-use interface. Enhanced capabilities like artificial intelligence, machine learning, the Internet of Things, and even blockchain, are all leveraged to provide optimal results through the S4/HANA system.  
Another innovative aspect of this ERP is the HANA system itself. This database uses an in-memory system that stores data directly into the main memory components, drastically reducing response times and performing better during spikes in traffic. The HANA database also provides a host of other benefits and use cases depending on the company and industry where its in-memory system is used:  
Improved access to web caches

Real-time sales bidding for everything from online ads to high-demand products

 

The exponential increase in data compression capabilities

 

Enhanced product tracking capabilities

 
The S4/HANA ERP from SAP is the perfect starting point for businesses looking to unlock siloed business potential and reduce inefficiencies. 
How the S4/HANA ERP Unlocks Business Potential
The high-level enhancements contained within this new ERP system are due to the meticulously designed components and processes that make up its entirety. Here are a few of the specific features that the RISE with SAP initiative and S4/HANA ERP offers to forward-thinking executives.  
SAP Fiori Interface
SAP's Fiori interface is revolutionizing user experience for enterprise employees, customers, and business partners alike. It allows internal DevOps teams to develop and design applications that provide an unparalleled UX. This system helps clients reduce front-end development costs by 80% and allows engineer and design teams to focus on more pressing, functional issues like performance and security.  
Embedded Analytics
It's no secret that siloed information is an increasingly prevalent problem for enterprise organizations. Whether it's due to acquiring another company or highly specialized departments, many companies have their data segregated to the point where effective analysis becomes impossible.  
Not only does the S4/HANA system provide more accurate, actionable data insights, but its embedded analytics functions help connect disparate information silos to yield a holistic view of enterprise performance.  
Extensive Automated Processes
With most SAP's clients falling within the midmarket range, their systems are constantly being perfected to best serve companies on both sides of the M&A process. IT Investment is crucial to ensuring that both organizations' data, processes, and digital infrastructure are integrated and optimized. SAP S4/HANA, the company's powerful, intelligent ERP, has the built-in capabilities and support team to ensure that the M&A process transitions smoothly into a phase of rapid revenue growth.
Comprehensive Contract
Through the RISE with SAP initiative, enterprises can now greatly reduce the number of individual contracts they need to sign. Traditionally, each different component of an ERP system requires a distinct contract—a process that takes up time and money. The simplified, comprehensive engagement process offered through RISE allows enterprises to deal with a single company for their service level agreements.  
Top-Tier Support Teams and Business Partners
Seeing as SAP has been operating for nearly half a century, it's no surprise that they have the most talented support teams and business partners in place. Their engineers and designers have extensive insights into the technical aspects of their ERP systems, while experienced business partners offer assistance with personal and process alignment.  
As the leading global SAP rollout expert, be one solutions has an intimate knowledge of SAP's various ERP systems and processes. If you're interested in learning more about how SAP's innovative initiatives and cutting-edge ERPs are unlocking business potential from companies across the globe, reach out to the top global ERP rollout experts at be one solutions!