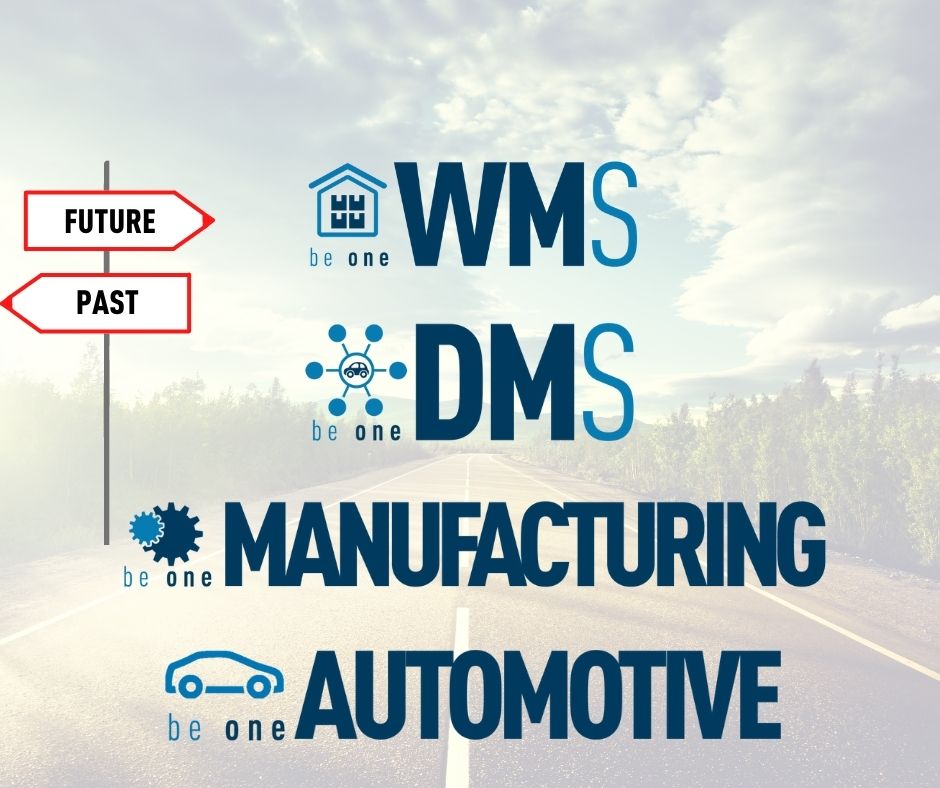 be one solutions' brand values
Design is the silent ambassador of your brand.

- Paul Rand, creator of the IBM logo -
Building a brand is harder than starting a company. As Paul Rand puts it, brands carry values.
As soon as the founders of be one solutions started the company in 2008, they wanted their brand to stand out as a strategic partner for corporations and their worldwide branches. They fashioned this vision into a first logo, which benefited an enhancement a few years later: a simple shape that, at one quick glance, implies a rotating impulse. The brand promises dedicated, determined and disciplined people around the globe in every operations, whether it is a rollout project or a new product development.
Our brand is not just a logo, a set of colors and fonts. It is part of the be one solutions business strategy and signals our future. We operate in a world of globally renowned brands. Belief in our own brand is key to our success in the future.

- Uzi Halfon, Founder & CEO -
Over the past 13 years, be one solutions have simplified complex global structures in order achieve SAP rollouts all around the world. The new digital environment offers wonderful opportunities for clients, from chemical manufacturer standardizing and centralizing all processes to roof window producer connecting all their offices around the world through a 2-tier ERP strategy.
In-house solutions
Beyond the straight integration of SAP solutions such as SAP Business One or SAP S/4HANA, a successful ERP implementation will often rely on advanced addons that are tailored to the needs of the customers.
Our international development team is committed to build up those product with passion to deliver quality software. A great example is our Warehouse Management System addon, our stock management software solution for efficient warehouse management.
This idea of a tailored Warehouse Management System (WMS) started in 2016 for a specific client:
With that project we found that we need a product capable to manage warehousing but it needed to be quicker to customize and deploy. The first meeting planning WMS was on August 3rd, 2017 and we started the development the week after. The first customer of WMS was Fuso, that had their go live on July of 2018.

- Diogo Lopes, Developer & be one WMS Product Manager -
The same scenario was followed for the creation of our Dealer Management System (DMS) designed and developed to meet our client unique need, as we were working on project for Mitsubishi Fuso Truck and Bus Corporation (MFTBC). It implements and fulfils the need to respond to the main challenges in the automotive dealer business industry.
Once the 1st version of the product was ready, it was accepted by the client and we started to work on the project in 2018 / 2019. Our solution was selected by other clients in Philippines which are part of Sojitz group, and we further enhanced the solution capabilities.

- Olli Kylanpaa, Regional Director APAC -
A new visual identity for be one solutions' addons
In a world that moves at great speed, be one solutions' ambition and approach to consulting remains unchanged. Today we present an harmonized branding for our solutions:
The solutions names referring to "be one", highlights be one solutions' ability to provide a complete offer for different industries (Automotive, Chemicals, Life sciences, High tech, Food and Beverage, Aerospace & Defence, and many others).
We upgraded our addons names and visual identity to group them clearly under the be one solutions banner and have them reflect our company why: we believe in making our customer life easier by not only delivering great technology, but by being a single, global point of contact for their business needs. This "be one" particle is the stamp of our boutique approach to consulting.

- Lucile Segalen, Global Marketing Leader -
be one Manufacturing, be one DMS, be one WMS, be one Automotive and future ones to come show our range of innovative, global solutions, and illustrate our path: one partner handling your worldwide activities and allowing your businesses to communicate better within your global structure.