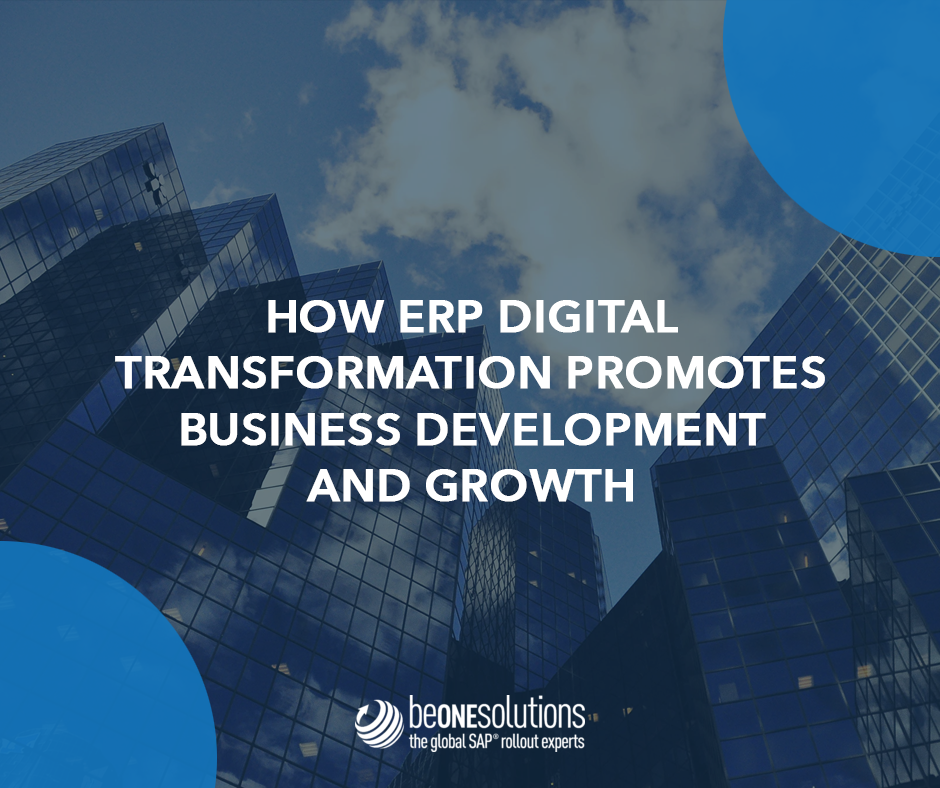 At the multinational enterprise (MNE) level, there's no tool more integral to firm success than a powerful enterprise resource planning (ERP) system. Unlike rigid, outdated legacy systems, the latest generation of ERP systems provide a range of powerful functionalities that optimize operations across various industry use cases. These systems are essentially the central nervous system of global organizations, integrating processes, data, and communication lines across the numerous subsidiaries and satellite branches under the control of central headquarters.  
According to Statista, the global market share for ERP systems is expected to reach nearly 100 billion USD by 2024 — another clear indication that these systems are essential to success at the highest organizational level. But, despite the growing popularity of these systems, and the powerful functionality that they offer, many MNEs still experience post ERP implementation challenges.  
Common Post-Implementation ERP Challenges for MNCs
Software experts and enterprise executives have the requisite experience and organizational vantage point to identify issues with their ERP system after it goes into production. A recent literature review of MNW resource planning systems finds that there are common themes when it comes to the issues that arise after an ERP digital transformation. Here are a few of the major challenges identified by researchers: 
Cultural and social differences between subsidiary branch and headquarters; including language barriers, knowledge of regional laws, and respect for accepted management styles

 

Striking a balance between maintaining branch efficiency and autonomy, and standardization of processes across the MNE network

 

Creating strong communication and data pipelines between subsidiary branches and central headquarters

 

Implementing an ERP deployment strategy that includes post-production monitoring of system performance across the MNE network

 
Addressing these issues becomes more difficult the longer companies allow them to progress. Executive stakeholders and upper management can help rectify these problems in two main ways. The first involves selecting an ERP system that has the flexibility, functionality, and established technical support. For the latter, MNEs need to leverage the capabilities of global ERP rollout experts; change management experts that have a staff diverse enough to mediate issues between subsidiary and headquarters.  
Promoting Business Development and Growth with SAP's ERP Solutions
As a pioneer in the ERP space, SAP is one of the strongest options for multinational firms looking to improve business development and growth. With a suite of software services available, executives can invest in department-specific or company-wide solutions. The efficiency, automation, and powerful insights that these tools provide allow MNEs to empower subsidiary expansion, integrate data silos, and communication in real time! 
Empowering Subsidiary Expansion with SAP Business One
Sometimes a one-size-fits all approach to ERP implementation can actually lead to stagnation. For highly technical industries, like chemical manufacturing, subsidiary branch performance may be hindered by a broad ERP that isn't customized for the specific environment. Programs like SAP Business One, which offer highly-customizable functionality with an easy-to-use interface, help promote subsidiary expansion while also creating a digital structure that can more easily be monitored and tracked by headquarters. As the top Tier-2 solution on the market, SAP Business One is a cost-effective, powerful tool that helps speed up adoption through its easy-to-use interface.  
Integrating Data Through Digital Transformation 
Collecting, integrating, and analyzing subsidiary data is one of the key benefits that digital transformation affords to MNE networks. Ground-level data collected by satellite branches provides headquarters with extensive insight into the market landscape in a specific geographic region. It also provides upper management and executives with information on the strengths and weaknesses within each subsidiary, allowing for process integration that preserves efficiencies and removes waste.  
Real-Time Intel Between Local Branches and HQ
Unlike the legacy systems that rely on centralized servers, manual data collection, and slow communication methods, ERP solutions like Business One allow for real-time connection between branches and HQ. By implementing cloud-based ERP solutions, stakeholders from various positions on the organizational hierarchy can access real-time data from subsidiary branches. Profile synchronization of information on a global scale allows companies to forecast subsidiary performance, assess the efficacy of local practices, and intervene quickly in the event of procedural issues.  
be one solutions and Enterprise Change Management
As global SAP rollout partners, the team at be one solutions knows how important it is for multinational enterprises to optimize subsidiary performance. With the digitalization of organizations on a mass scale, profitable market opportunities present themselves quickly. To capitalize on these situations MNEs need to be sure that their ERP rollout occurs as quickly and efficiently as possible.   
Our team of over 100 change management experts are located in countries across Europe, Asia, and the Americas, and are proficient in nearly 20 different languages. This positions us as the perfect option for facilitating change management in new subsidiaries.  
For instance, we recently helped Japanese electronics provider Takebishi on their journey to grow overseas offices. With severely-outdated information systems and a tight 4-month deadline, the be one solutions team was able to rollout SAP Business One in Takebishi's new office in Thailand. This was a critical last piece of the company's project to create a fully-integrated, cloud-enabled ERP network.  
Our status as an SAP Gold Partner is the foundation of our global ERP rollout success. The benefits and in-depth knowledge that our SAP connection provides has helped us create an optimal rollout template used by over 500 subsidiary implementations of ERP solutions across the globe. This out-of-the-box approach helps reduce costs associated with lengthy installations and low adoption rates.  
If you're interested in creating a cloud-based, real-time connection between your central SAP system and subsidiary ERPs, reach out to the SAP implementation experts at be on solutions today. We have the cultural diversity and requisite knowledge to address any and all ERP implementation issues. For more information on our process, a look at some of our case studies, or to schedule a call, contact us today!